Cash-Strapped Community Health Centers Fear Impending Funding Will Fall Short
With routine patient visits limited, revenue stream slows while costs for COVID-19 care rise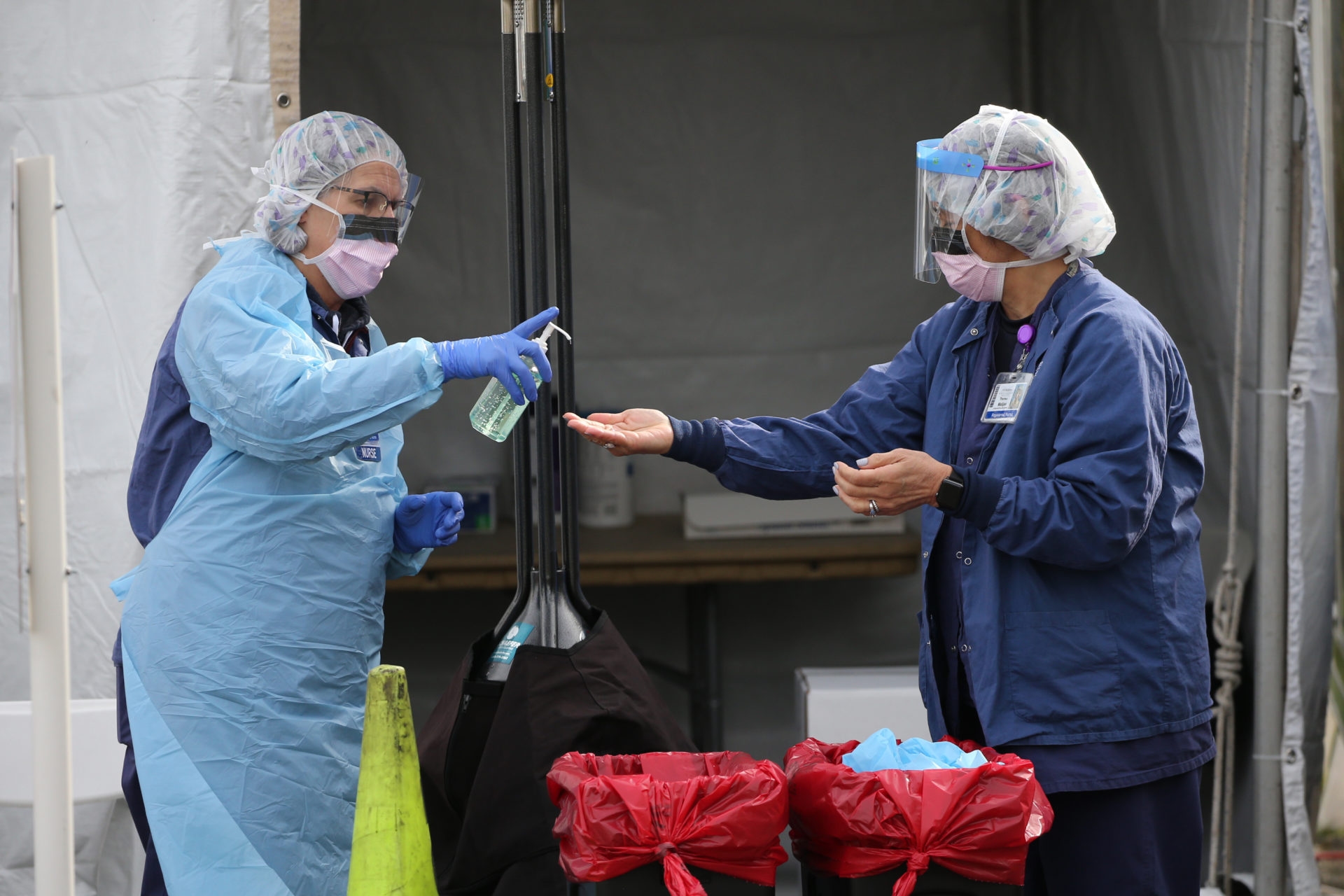 With the number of U.S. cases of the coronavirus surging past 10,000, the federal government will distribute $100 million in funding for the embattled community health centers serving the most vulnerable patients in the country. But for clinics operating on razor-thin budgets, that may not be sufficient in preventing widespread layoffs, closures and bankruptcy.
The news of funding from the Health Resources and Services Administration comes as federally qualified health centers grapple with massive shortages of personal protective equipment and testing kits. That $100 million, allocated by Congress in last week's coronavirus funding package, will be sent to sites next week, according to Jen Anderson, associate director of communications at the Michigan Primary Care Association. 
According to a spokesperson for HRSA, the agency "is working diligently to award this funding to our approximately 1,400 grantees who operate 13,000 service delivery sites nationwide," but did not confirm when this funding will be awarded.
Community health centers, like providers across the nation, are buckling under tremendous demand for care with sparse resources. But unlike most facilities, the clinics rely heavily on revenue from patient visits to operate — most of which have been canceled, compliant with federal recommendations to suspend all non-emergent care. Consequently, for clinics with hardly a few months of cash on hand, coronavirus has sparked a fresh wave of fears about bankruptcy as leadership anticipates months of operating at a loss.
"You're going to see a lot of layoffs, a lot of site closings, a lot of reductions in hours," said Jim Mangia, president of St. John's Well Child & Family Center in Los Angeles, which serves roughly 6,000 patients a week in California. As of now, the organization has enough cash to operate for roughly 80 days, but Mangia said visits have dropped by about 20 percent over the last few weeks as patients cancel physicals and routine visits to lessen their risk of exposure to COVID-19.
Mangia, who has run community health centers for 25 years, said anxiety about the financial outlook is compounded by a lack of clear strategy from federal health authorities. In previous epidemics such as SARS, influenza and Ebola, Mangia said clinics received daily updates and surveillance information from federal authorities, plus access to warehouse supplies. With COVID-19, "we're doing this with our hands tied behind our back."
At St. John's sites, symptomatic patients are sent to an isolation tent. Based on the severity of their symptoms, the clinics seek testing approval from the state health department, which Mangia described as "overwhelmed and inundated," and wait up to two hours for authorization. If authorized, the test is sent to Quest Diagnostic Inc.'s commercial labs — and results don't come back for 14 days, he said.
In Michigan, the same dilemma faces the 45 community health centers represented by MPCA: shortages forcing workers to ration N95 masks, lost revenue from canceled non-urgent visits, and some sites with zero tests and no clarity on when the supply will be restocked. Although Congress authorized the Health and Human Services Department to use telehealth more broadly in Medicare, a technical loophole precludes community health centers from billing for telemedicine services.
Leadership at the centers stressed that addressing telehealth billing issues is critical. At the least, considering telehealth visits as billable visits could help offset the losses from losing patient volume. On Monday, the National Association of Community Health Centers sent a letter to congressional leadership requesting Congress pass legislation to this end.
Don Simila, chief executive of Upper Great Lakes Family Health Center in Michigan, echoed Mangia's concerns about financial viability even in the short term. His organization, serving 25,000 patients at nine locations, has roughly 60 to 70 days of cash on hand.
"There are many health centers that are going to be strapped financially, and very quickly," Simila said. "It won't take more than a month or two to see that start to happen."
With thin operating margins, centers are wholly unprepared to confront the exorbitant costs of dealing with a pandemic, raising alarm bells among advocates about looming closures. Open Cities Health Center in St. Paul, Minn., is discussing potentials for furlough, layoffs, closing down service lines and shuttering sites, according to CEO Ritesh Patel, confronting a dramatic downturn in patient encounters from 150 visits a day to fewer than 50.
The lack of personal protective equipment is also hitting clinics hard. St. John's is buying masks and gowns from China at "three times" the standard cost, Mangia said, with only enough equipment now to last a week. Mangia said one of the center's suppliers told him they won't have masks and other protective gear until the end of April at best.
Even more so than the tests, the lack of those supplies is the limiting factor. Given that one test for any respiratory-borne disease can require up to five sets of protective equipment for the providers at Open Cities, Patel said, 70 tests is only as good as 14.
The impossible strain on clinics is all against the backdrop of the May 22 deadline for Congress to reauthorize funding for community health centers. Now, there's growing concern that some centers won't make it there.
"If we don't receive financial assistance, health centers nationwide are going to close," Anderson said. "You can't lose 70 percent of your federal funding and then have a pandemic on top of it and expect to actually come out of it on the other side."
Yusra Murad previously worked at Morning Consult as a reporter covering health.
We want to hear from you. Reach out to this author or your Morning Consult team with any questions or comments.
Contact Us