Democratic Voters Would Rather Have a Leader Who Heals Than Fights
Even as activists push hard-line tactics, nearly 4 in 5 Democrats want a candidate who can bridge divides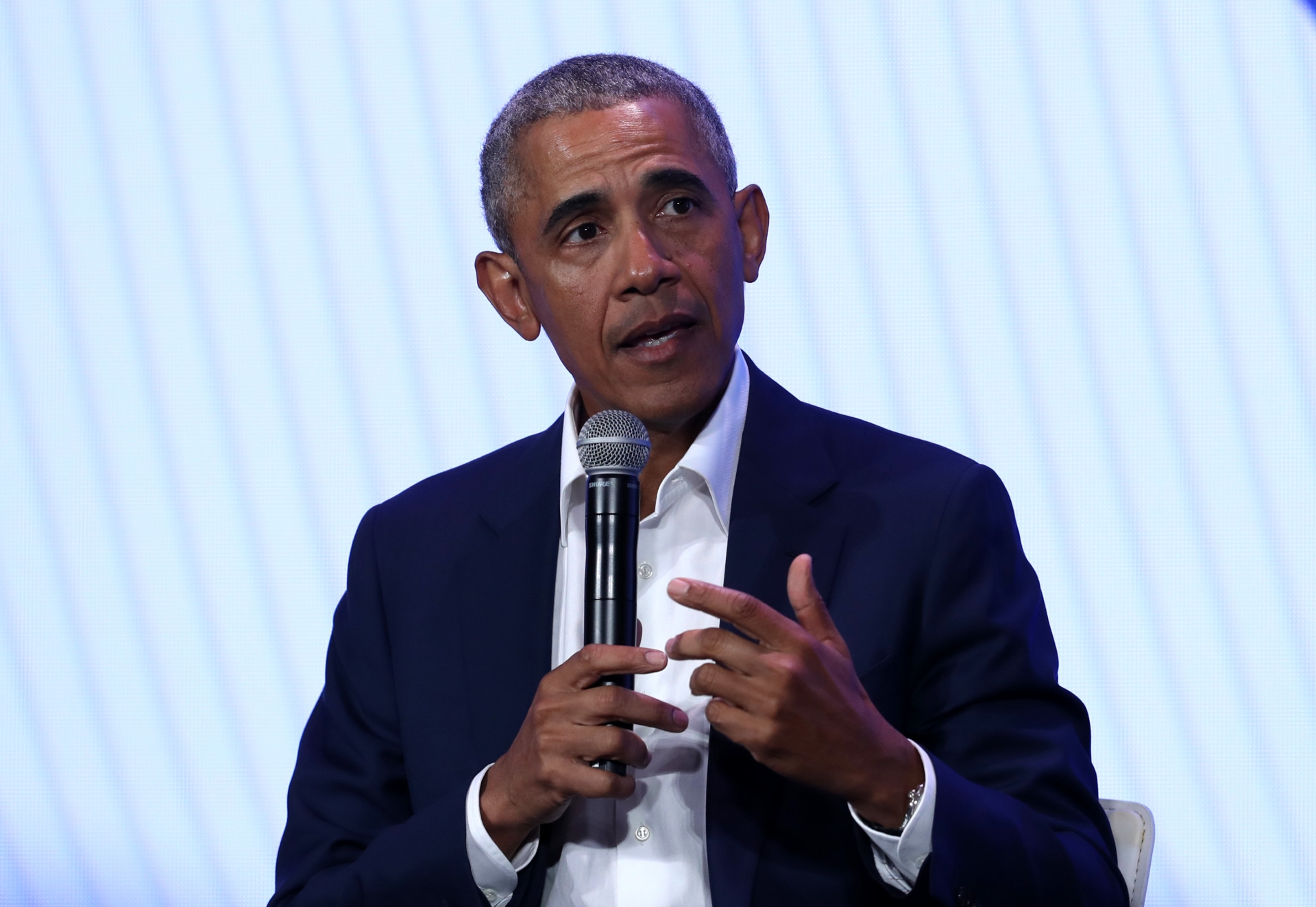 Key Takeaways
78% of Democratic voters said they prefer a candidate who can heal the division in the country.

15% want someone who will fight back, break the rules and move the country in a different direction.

60% of GOP voters say that "because the stakes are so high" they'd rather have a leader whose policy positions and values exactly match their own "even if that means the country is more divided."
Donald Trump's presidency has unleashed a wave of energy in the country's left flank, but it's also prompted some political soul-searching, with a growing number of Democratic activists and elected officials embracing hardball tactics ahead of a 2020 presidential primary.
From the far left to the comparatively moderate alumni of the Obama and Clinton administrations, liberal figures are pressuring the party's presidential candidates on major Senate procedural changes such as eliminating the legislative filibuster and adding Supreme Court seats to accomplish the party's agenda.
Amid that push for a new normal in Democratic politics, a new Morning Consult/Politico survey suggests the Democratic base has not lost its appetite for a leader with a healing, unifying message following the departure of President Barack Obama, who found his ideals and vision for American progress stymied by the realities of Republican opposition in Congress.
When asked to choose between two stances, nearly 4 in 5 Democrats in the latest poll, conducted March 1-3 among 1,993 registered voters, said they felt the party needed to nominate "a candidate who can heal the division in our country by bringing people with different views together to make compromise." By comparison, 15 percent said they thought Democrats need "a candidate who will fight back and is willing to break the rules to move the country in a different direction."
Most of the presidential candidates currently serving in the Senate have, so far, either pushed back or demurred on proposals of eliminating the legislative filibuster, which requires a 60-vote threshold for advancing bills.
Only Sen. Elizabeth Warren (D-Mass.) has expressed an openness to using the so-called nuclear option to change the chamber's rules in 2021 if the Democrats retake the White House and the Senate. Others, such as Sens. Kirsten Gillibrand of New York and Cory Booker of New Jersey, have outright rejected the notion.
Setting aside the process debate, the latest national online survey also reinforces that in terms of style and substance, Republican voters are significantly more likely than Democrats to embrace a zero-sum version of politics that could result in more national discord.
Eighty percent of Democrats in the survey, which has a margin of error of 2 percentage points, said they agree that the country has become so divided that "it's more important that we have a leader who unites us instead of one who represents my preferred policy positions and values."
And while 61 percent of GOP voters said they agreed with that statement, roughly the same share (60 percent) agreed that "because the stakes are so high" they'd rather have a leader whose policy positions and values exactly match their own -- "even if that means the country is more divided."

By contrast, 29 percent of Democrats said they'd prefer a leader who embodies their values but proves divisive to the country.
With the Iowa caucuses less than a year away, the findings suggest that Democratic activists' energy and support for a no-holds-barred approach to politics may face an uphill climb to resonate with rank-and-file Democrats across the country.
Joanna Piacenza contributed to this story.
Cameron Easley is Morning Consult's lead analyst for U.S. politics. Prior to moving into his current role, he led Morning Consult's editorial coverage of U.S. politics and elections from 2016 through 2022. Cameron joined Morning Consult from Roll Call, where he was managing editor. He graduated from the University of North Carolina at Chapel Hill. Follow him on Twitter @cameron_easley. Interested in connecting with Cameron to discuss his analysis or for a media engagement or speaking opportunity? Email [email protected].
We want to hear from you. Reach out to this author or your Morning Consult team with any questions or comments.
Contact Us