Democrats, Republicans Mostly Split Over Whether Films, Shows Alter Views on Issues
Democrats more likely to believe an issue is more prominent after watching programming about it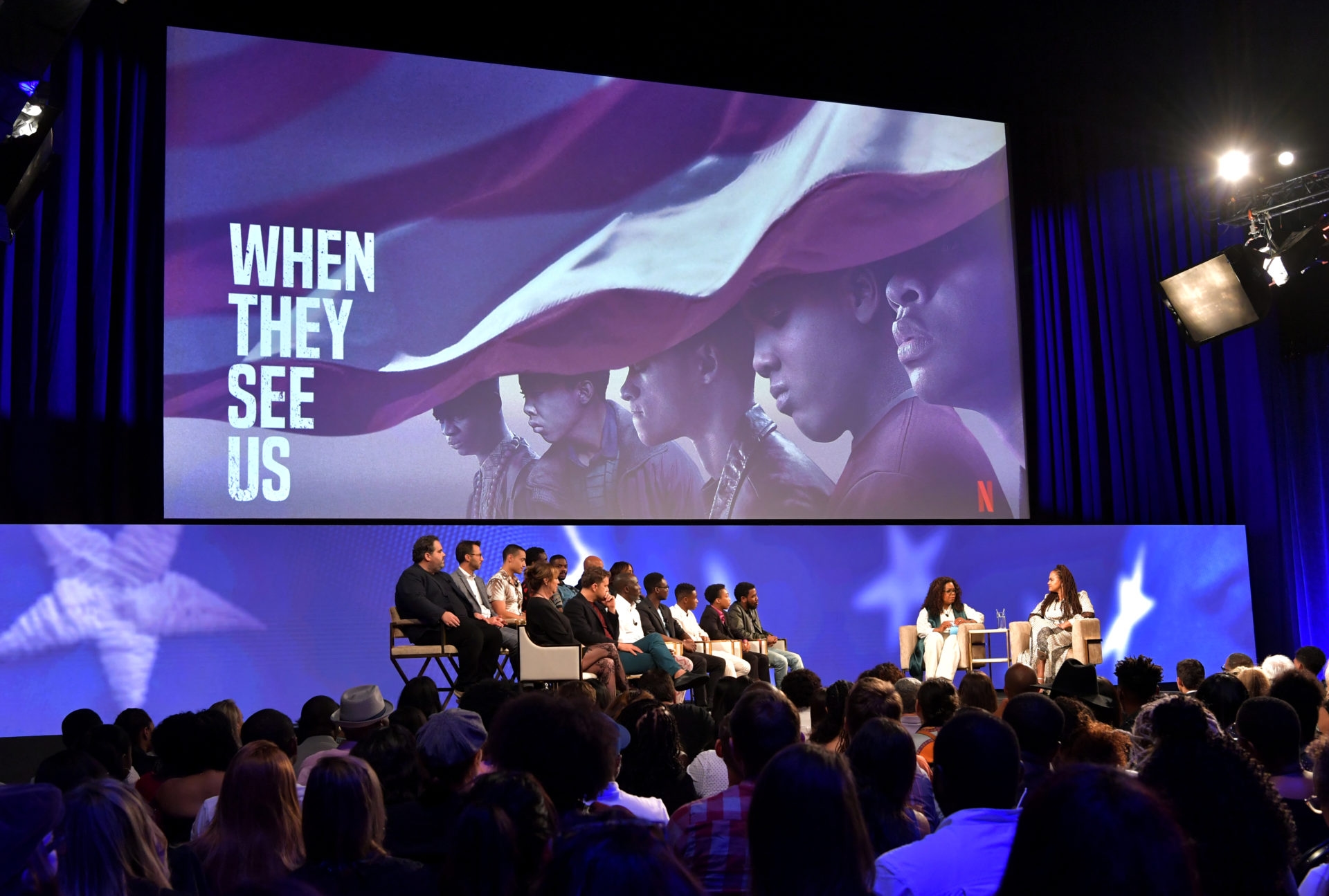 Key Takeaways
52% of Democrats said their opinion of racism changed "some" or "a lot" after watching a program that explored the topic, compared to 29% of Republicans who said the same.

Climate change proved to be a divisive issue among Republicans and Democrats, with 70% of Democrats saying it was more of an issue after watching programs that address it compared to 34% of Republicans.
Netflix Inc.'s "When They See Us," a miniseries based on the events of the Central Park Five case in New York City, is the latest high-profile Hollywood work to prompt a debate on social issues. And while art can often be used as a medium to spark discussion, new polling finds that views split along party lines when looking at how film and television can influence opinions on issues such as climate change and gun violence.
The June 13-17 Morning Consult/The Hollywood Reporter survey gave 2,200 U.S. adults examples of film and television content exploring a number of issues -- including gun violence, racism, climate change and immigration -- and asked them whether watching the film or television show had changed their opinions on the issue. The questions highlighted a stark partisan divide on programming that tackles social and political topics.
For example, when asked if watching films that address racism, such as "Green Book" or "Crash," changed their minds about the issue, 52 percent of Democrats who said they had watched a program on the topic said their opinion had changed "some" or "a lot." By contrast, more than two-thirds (71 percent) of the Republicans who said they'd viewed such a program said their opinions had not changed by much or at all.
Democrats (79 percent) were more likely than Republican (65 percent) to have watched programs on racism.
Content that discusses climate change, such as "Planet Earth" and "An Inconvenient Truth," presented an even greater divide between Democrats and Republicans: Sixty-nine percent of Democrats who said they'd watched a program on climate change said their opinion had changed, while 62 percent of Republicans who had watched such a program said the opposite. Democrats were 10 percentage points more likely than Republicans to have seen content that discusses climate change, 80 percent to 70 percent.
The poll's overall margin of error is 2 percentage points. The margin of error for the Democratic and Republican subsamples is 4 points.
Democrats were also on average more likely to say they thought the respective issues were more of a problem after watching a program on the topic compared to Republicans.
Climate change once again proved a divisive issue: Among all adults who watched a program on the subject, 56 percent said they felt it was more of an issue after watching. That share jumps to 70 percent among Democrats who watched and falls to 34 percent among Republicans who watched.
Both Democrats (64 percent) and Republicans (58 percent) who watched said they found immigration to be more of an issue after watching films and television shows such as "Brooklyn" and "Fresh Off the Boat."
Most adults were unlikely to take action on social issues, with majorities saying they had not spoken out on social media, participated in boycotts or donated to a nonprofit or charity. Sixty percent of all adults did say they had recommended a program to others. Sixty-six percent of Democrats and 52 percent of Republicans said the same.
Clarification: This story has been clarified to focus on respondents who had watched various types of programming.
Sarah Shevenock previously worked at Morning Consult as a reporter covering the business of entertainment.
We want to hear from you. Reach out to this author or your Morning Consult team with any questions or comments.
Contact Us