The Electric Car Consumers Want: Lower Cost, Higher Mileage
21 percent of U.S. adults wouldn't be interested in switching to an electric vehicle at any price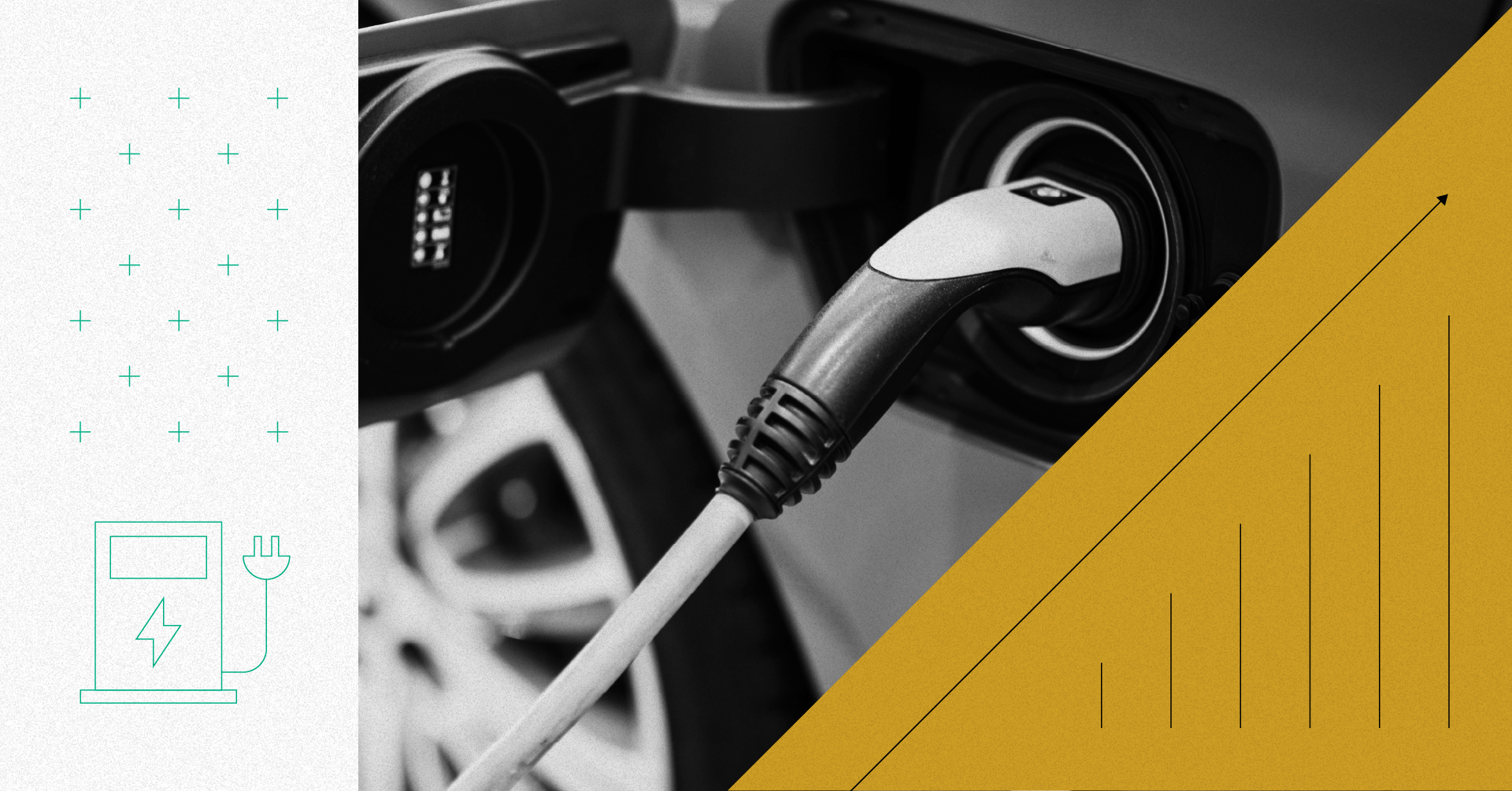 Key Takeaways
47% of consumers said their budget would be the same for an EV as for a conventional vehicle, while 18% said they would be willing to spend more.

When asked for the maximum amount they would be willing to pay for an electric vehicle, respondents' median price was $25,000. The national average for new vehicles is $40,000.

To consider purchasing an EV, 23% of adults said they would require a range of 500 miles or more; 7% said a range of less than 200 miles and 16% said between 200 and 299 miles, options representing the bulk of the current market.
Despite the recent and dramatic decrease in electric vehicle costs and the correspondingly dramatic increase in the options on the market, consumers are clear about what they want: cost parity with conventional cars, or bust. 
According to a new Morning Consult survey, 47 percent of U.S. adults who don't already own an electric vehicle said their budget would be the same for an EV as it would be for a conventional vehicle; just 18 percent said they would be willing to spend more. 
The question asked respondents to assume charging stations were plentiful, removing a common objection to EV purchases and alluding to President Joe Biden's proposal to invest in 550,000 chargers nationwide.
Twenty-one percent of respondents said they would not be interested at any price. 
Willingness to pay more correlated with income: 29 percent of those making over $100,000 per year said they would increase their car budget for an EV, while 14 percent of those making less than $50,000 annually said the same. 
This reflects what Arshad Mansoor, chief executive officer of the Electric Power Research Institute, described as the inequity inherent in the way EV sales function today. While the upfront cost of EVs remains higher than that of conventional vehicles, Consumer Reports found that EVs are already cheaper over a vehicle's lifetime. But, Mansoor said, those savings --  including tax credits that can shave thousands off the overall cost -- elude the average U.S. family with a household income of $45,000 per year.
"Their buying decision is not lifetime cost; their buying decision is first cost," Mansoor said, adding that lack of charging infrastructure in less-privileged communities has also compromised their ability to take advantage of the savings and environmental benefits that EVs provide. "EVs have so far been for the fortunate."
Despite the unequal distribution of such benefits, 64 percent of the public supports the federal government's providing tax credits for those who buy EVs, while just 14 percent oppose those offerings. Those who make over $100,000 per year back the incentives at markedly higher rates than those making less than $50,000, at 79 percent and 61 percent, respectively.
Asked the maximum amount they would be willing to pay for an electric vehicle, respondents' median price was $25,000. (This price point will likely come as good news to Tesla Inc. Chief Executive Elon Musk, who last September announced that the company plans to offer a $25,000 EV in the next three years.)
This price range is significantly below the December 2020 average for new cars (EVs, hybrids and gas-powered cars included), which crossed $40,000 for the first time. Car prices have long been trending up due to a long-term shift in the United States -- and worldwide -- toward sports utility vehicles and pickup trucks, which has minimized the transportation sector's emission reductions in recent years, despite the fact that fuel economy has steadily improved. 
"It was kind of unfortunate timing that as EVs were coming onto the market, they were the vehicles that people were moving away from already in terms of vehicle size and class," said Shannon Baker-Branstetter, deputy director of policy at Green For All and former manager of cars and energy policy at Consumer Reports. This transition toward larger vehicles, she continued, "has had an unfortunate impact on greenhouse gases because sedans were also getting a lot more efficient."
The $25,000 median desired price for a new EV is also slightly above the current average for a used car, which hovered around $20,000 in recent years but spiked recently as a consequence of demand increases caused by the coronavirus pandemic. 
The U.S. used car market is more than double that of new cars: McKinsey & Co. estimated in 2018 that the country's consumers buy 39.4 million used cars each year and 17.3 million new ones. And in the used EV markets, first-cost parity with conventional vehicles has almost been reached, Mansoor said.
But when it comes to the market as a whole, he added, "we need to have at least a decade-long vision."  
Alongside the worries about the priciness of EVs, 56 percent of respondents who said they are unlikely to purchase an EV in the next decade reported that "needing to charge the car too often" is a major reason for their reluctance. While most EV models today hover below 300 miles per charge, last summer Tesla announced a long-range model with above 400 miles per charge, and the startup Lucid Motors Inc. followed that up with news that its forthcoming sedan will have over 500 miles of range. 
Asked to consider their range demands if money were no object and charging stations were plentiful, 23 percent of adults who don't already own an EV said they would require 500 miles or more. Just 7 percent selected less than 200 miles of range and another 16 percent chose  between 200 and 299 miles, options which represent the bulk of the current market. 
As in responses to the price question, just over 1 in 5 respondents said they would never switch to an electric vehicle. 
The poll was conducted Jan. 22-25 among 2,200 respondents, including 1,998 adults who don't already own an EV or hybrid vehicle, and has a margin of error of 2 percentage points. 
Lisa Martine Jenkins previously worked at Morning Consult as a senior reporter covering energy and climate change.
We want to hear from you. Reach out to this author or your Morning Consult team with any questions or comments.
Contact Us