EPA's Rescission of California Auto Emission Waiver: Instant Reaction
Stakeholders intend to challenge administration's action in court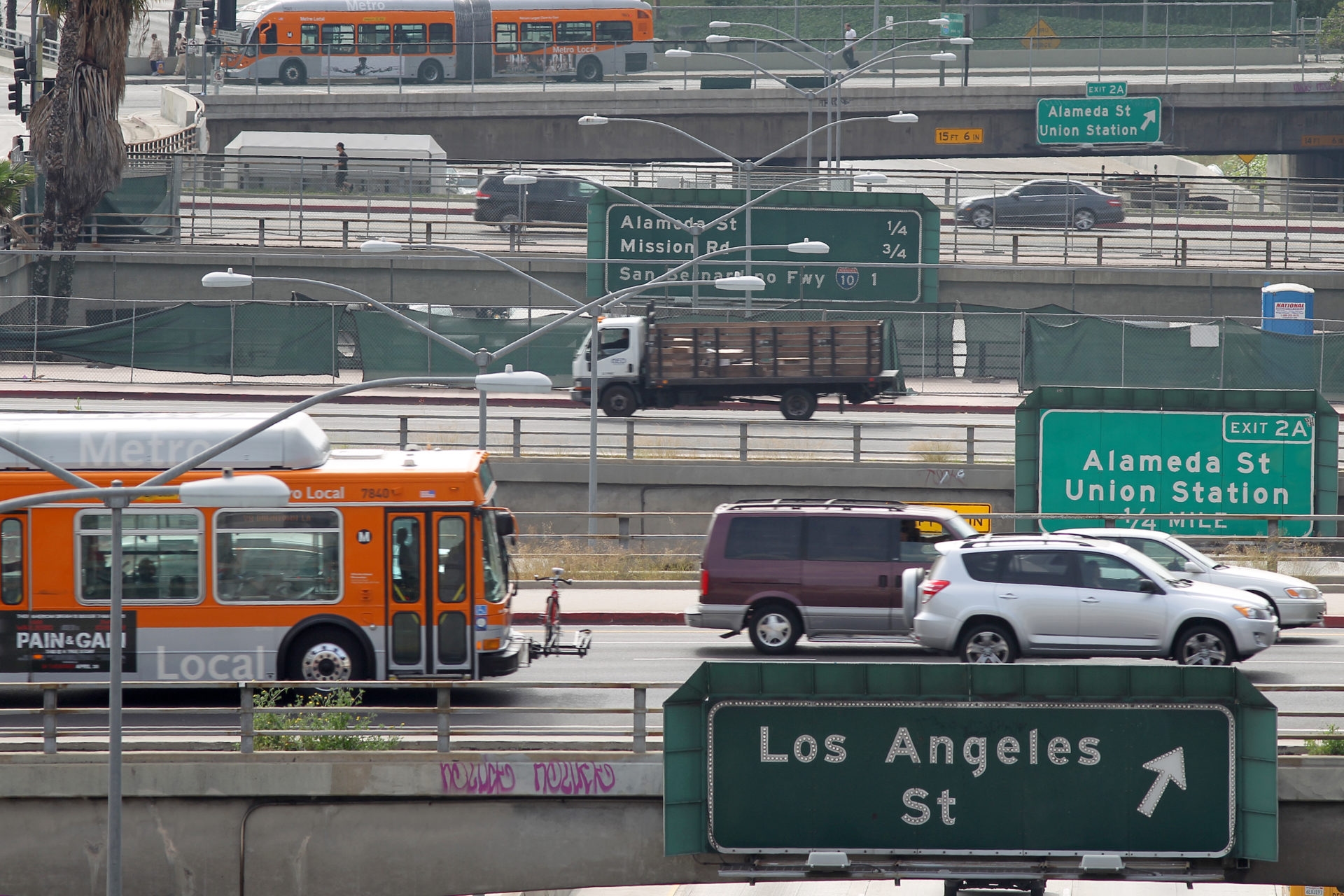 President Donald Trump announced Wednesday via a tweet that the Environmental Protection Agency was rescinding California's ability to set its own vehicle emissions standards. Both analysts and stakeholders have made clear that the action, which could be reversed by a future administration, will face a legal challenge.
Thirteen other states follow California's standards, which the state has the ability to promulgate and for which it can request a waiver under the 1970 Clean Air Act. By law, the EPA is called upon to grant the waiver as long as the state's rules are consistent with the act and are equally as or more protective than federal standards. 
The EPA under President George W. Bush in 2008 denied a waiver request from California for motor vehicle emission standards, which led to a lawsuit. But the suit was ultimately dismissed after President Barack Obama's EPA granted the waiver the following year.
On Tuesday, California Gov. Gavin Newsom (D) made clear in a statement that California would fight the move to end the waiver, with state Attorney General Xavier Becerra (D) promising a court battle. 
Morning Consult asked experts and analysts for their thoughts on the waiver rescission. Here are their takeaways:
JANET MCCABE, DIRECTOR, INDIANA UNIVERSITY ENVIRONMENTAL RESILIENCE INSTITUTE (in an interview before Trump's tweet)
"It will further divide the country, it will divide the auto industry, it will provide opportunities for lengthy litigation," said McCabe, who served as assistant administrator for the Office and Air and Radiation at the EPA from 2013-17. "We don't have time for those sorts of things now.
"I imagine that when a new administration comes in, they may well have a different view about this," McCabe added. "And just like this administration has reconsidered rule after rule after rule, any new administration can do the same thing."
MYRON EBELL, DIRECTOR, CENTER FOR ENERGY AND ENVIRONMENT, COMPETITIVE ENTERPRISE INSTITUTE
"They are restoring proper federalism, which is: There are certain things that are correctly reserved to the states and certain things that have to be done at a national level," Ebell said. 
"This system won't work because California should not be allowed to dictate to all the other states what types of cars their people can drive. So, this is a very big deal, but it's not upsetting the Clean Air Act waiver provision. California will get all the waivers it wants in the future" for state-specific air pollution issues. 
LUKE TONACHEL, DIRECTOR, CLEAN VEHICLES AND FUELS GROUP, CLIMATE & CLEAN ENERGY PROGRAM, NATURAL RESOURCES DEFENSE COUNCIL
"NRDC is prepared to fight this move in court," said Tonachel. "We don't think that this waiver decision will stand up in court," and "it may get overturned" before another administration takes over.
MARGO OGE, DISTINGUISHED FELLOW, CLIMATEWORKS
"There were a number of other companies that also were interested in joining California" on a voluntary agreement with four automakers over emissions standards, said Oge, who directed the EPA's Office of Transportation and Air Quality from 1994-2012. Taken in tandem with the Justice Department's launch last week of an antitrust investigation into the automakers participating in the voluntary agreement, today's move "sends a very strong message to the other companies to intimidate them not to sign on with California."
"I personally don't believe that this legal case will find its way to the Supreme Court," Oge added. "There is no way that that will happen, given how the appeals court and the lower courts will act." The best that the administration can expect, she said, is for the case to be heard in an appeals court by the end of 2020.
This story has been updated to include additional commentary.
Jacqueline Toth previously worked at Morning Consult as a reporter covering energy and climate change.
We want to hear from you. Reach out to this author or your Morning Consult team with any questions or comments.
Contact Us