United States Risks Lagging Internationally on Fuel Economy
Anticipated looser U.S. fuel economy standards mean the U.S. could fall behind Chinese and EU standards by 2025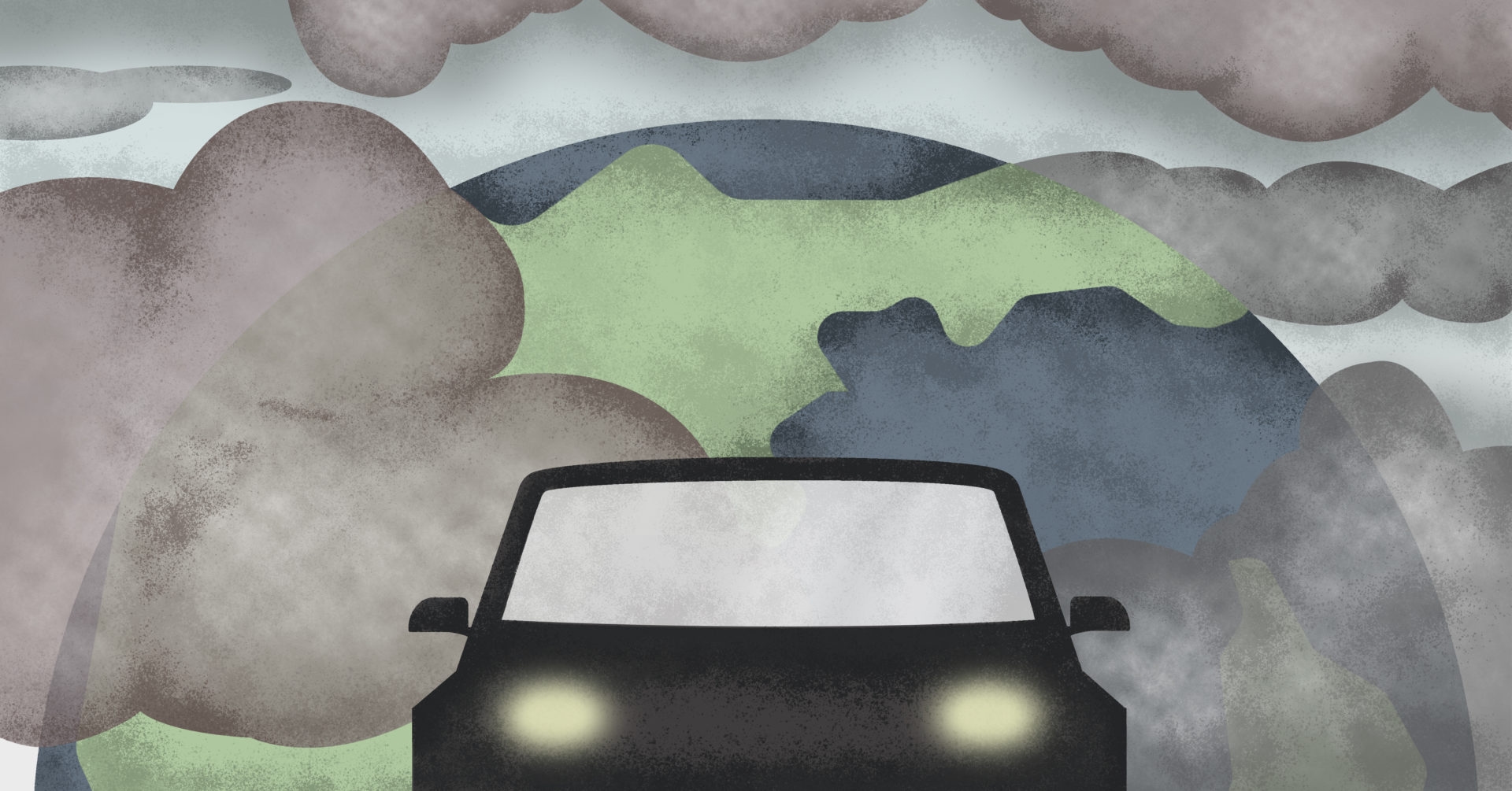 As the United States moves closer to finalizing light-duty vehicle fuel economy and emissions standards, the Environmental Protection Agency may be considering a small increase in required improvements, rather than an outright freeze on standards as proposed.
But while a source familiar with the situation said the Trump administration is planning to implement a 0.5 percent annual increase in the stringency of fuel economy standards, a change that small would be negligible in light of efficiency improvements automakers are already implementing — and would risk the United States slipping quickly behind the fuel efficiency goals of other industrialized nations. 
Data provided to Morning Consult by the International Council on Clean Transportation shows that a full freeze on fuel economy standards at Model Year 2021 levels through Model Year 2026 would, by 2025, place the United States 32 percent behind the European Union's enacted target and 24 percent behind China's enacted target.
Collectively, countries have a long way to go to make the kind of fuel economy improvements necessary to meet decarbonization goals: In 2017, global light-duty vehicle fuel consumption fell by 0.7 percent, a slower rate than the average 1.8 percent drop from 2005-16. And global transportation emissions as a whole increased by 0.6 percent in 2018 — an improvement from the last decade overall, according to the International Energy Agency, but a small one.
"It's going in the right direction," said Bob Perciasepe, president of the nonprofit Center for Climate and Energy Solutions and the EPA's deputy administrator from 2009-14. "It's just not going there fast enough."
Perciasepe, who was in office when the Obama administration set the possible standards for Model Years 2022-25 that are now under review by the Trump administration, has also heard that the administration is under pressure to propose an improvement rate of less than 1 percent.
U.S. pullback 
The United States is soon expected to finalize its changes to U.S. fuel economy standards for Model Years 2021-26 passenger cars and light-duty trucks, giving automakers the leeway to manufacture less fuel-efficient cars than what would have been required under the Obama administration's benchmarks. 
The EPA has also proposed to terminate California's waiver for setting stricter emissions regulations for light-duty vehicles and its zero-emission vehicle mandate; multiple other states follow California's standards, and the EPA's move, when finalized, is widely expected to be challenged in court.
A final rule is not expected to be released before September. The EPA did not respond to multiple requests for comment on the timing and nature of the final rule.
The move comes at a time when the level of emissions from U.S. transportation is growing: The EPA counted a 7.5 percent increase in emissions from petroleum consumption in the sector between 2013 and 2017, in part due to a 7.5 percent increase in vehicle miles traveled over those years.
In the United States in 2017, the transportation sector was responsible for 28.9 percent of total national greenhouse gas emissions — over 1,866 million metric tons of carbon dioxide equivalent — clocking in higher than the domestic electric power and industrial sectors, according to the EPA.
And passenger cars made up the largest proportion of transportation emissions at 41.2 percent, the EPA tallied. That does not include light-duty vehicles, such as SUVs and pickups, which constituted another 17.5 percent of transportation emissions in 2017.
California, whose talks have sputtered with the administration over the standards, last Thursday announced a voluntary agreement with four automakers that will only sell cars in the United States that meet agreed-upon emissions reductions. The automakers, which include U.S.-based Ford Motor Co., have agreed to tighten emissions nationally by an average year-over-year annual rate of 3.7 percent starting in Model Year 2022 and running through Model Year 2026.
That target is in line with the 3.7 percent annual targeted improvement rate in fuel economy that researchers associated with the Global Fuel Economy Initiative say are necessary to meet the United Nations' goal of doubling the rate of energy efficiency globally by 2030, though a California Air Resources Board spokesman said in an email Monday he was unaware that the GFEI target was specifically considered in the automaker agreement.
Wheels up for Global Fuel Economy?
There have been substantial efforts elsewhere to reduce fuel consumption and emissions in the transportation sector, said Zifei Yang, a senior researcher at the International Council on Clean Transportation. The council is one of six partners in the Global Fuel Economy Initiative, which researches fuel economy and supports making vehicle fleets more efficient.
To date, 10 governments — including the European Union as a whole — have finalized or proposed fuel economy or emissions standards for light-duty and passenger cars, covering over 80 percent of passenger car sales worldwide.
Many countries' targeted vehicle fuel economy standards only go through 2020 or 2025, said Sacha Scheffer, an analyst with the IEA. There needs to be at least a continuation of the implied savings of those standards in order to move toward the Global Fuel Economy Initiative target for 2030, he said. The IEA is also a participant in the initiative.
Despite the United States' slowdown on fuel economy standards, there are some bright spots, according to Perciasepe, who pointed to China's commitment to air pollution reductions, increasing adoption of electric vehicles and projections of eventual price parity for EVs compared to internal combustion engine vehicles. 
"There are forces at play that are pushing us in the right direction," Perciasepe said. And "standards and global leadership and global agreements can help accelerate this at the pace we need it." 
Jacqueline Toth previously worked at Morning Consult as a reporter covering energy and climate change.
We want to hear from you. Reach out to this author or your Morning Consult team with any questions or comments.
Contact Us