Compared With Seven Western Peers, U.S. Adults Least Alarmed About Climate Change
At least half of adults in eight wealthy nations characterize climate change, environmental issues as "major" threats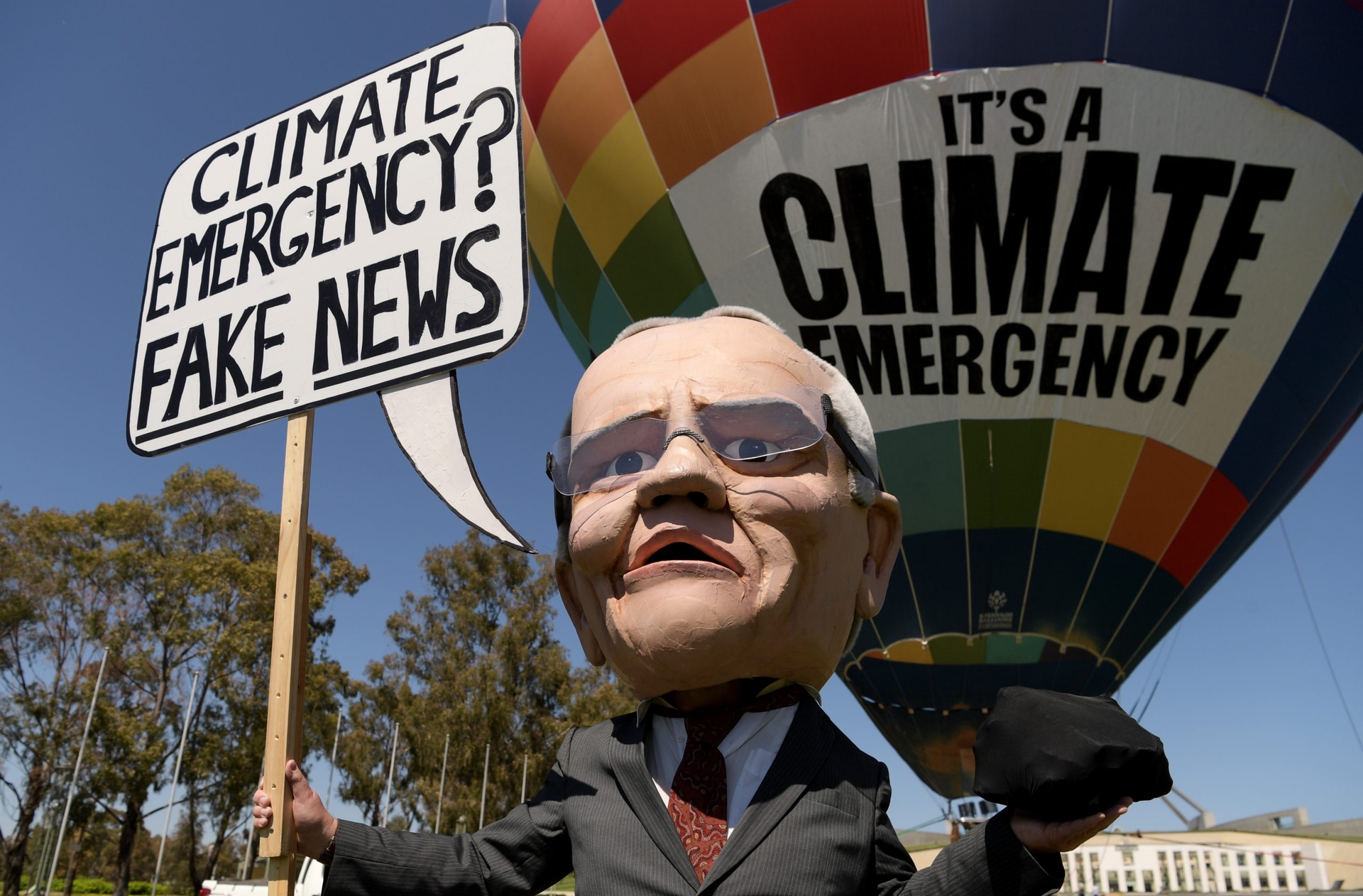 Key Takeaways
77% of Italians say climate change is a major threat and 18% say it is a minor threat.

The United States is the only country surveyed in which a majority of adults do not say climate change is a major threat, at an even 50%.

About 7 in 10 French, Spanish and German adults view climate change and environmental pollution as major threats.
Climate change and environmental degradation do not necessarily observe the limits of borders, with emissions bleeding across national boundaries regardless of differing policies. As such, the global community has made a routine of meetings and treaties that attempt at collective action, with varying levels of success. 
As the Group of Seven nations prepare for this year's summit -- beginning on Friday, with climate change likely to figure prominently into the club of wealthy democracies' agenda -- new Morning Consult polling found that most adults in eight Western countries consider climate change a "major" threat. 
And related threats such as environmental pollution and unusual weather and disasters are also considered major threats by majorities in most countries. 
However, citizens of countries with relatively small per capita emissions tend to be more alarmed than their counterparts in nations that have major fossil fuel industries and larger environmental footprints. 
While carbon dioxide emissions from fuel combustion have hovered around 5 tons per capita respectively for Italy, France and Spain in recent years, those of Australia, Canada and the United States are closer to 15 tons per capita each.
Germany's 2018 emissions (8.4 tons per capita) were higher than those of its European peers, including the United Kingdom (5.3 tons per capita). However, Germans are more likely than those from the U.K. to say climate change is a major threat, at 70 percent and 59 percent, respectively. German Chancellor Angela Merkel has made addressing climate change a major fixture of her administration, even being dubbed the "climate chancellor" by some observers,  though U.K. Prime Minister Boris Johnson has begun to zero in on climate action in recent years, as well.  
According to Morning Consult's data, Italians express alarm about climate change at particularly high levels, with 77 percent saying it is a major threat and 18 percent saying it is minor. And 81 percent of Italians characterized pollution as a major threat, while 61 percent said the same of unusual weather patterns such as floods, droughts, hurricanes and tornadoes. 
The United States is the only country surveyed in which a majority of adults do not say climate change is a major threat, coming in at an even 50 percent. Twenty-seven percent of U.S. adults said the phenomenon is a minor threat, and 16 percent said it is not a threat at all. Fifty-three percent of U.S. adults said environmental pollution is a major threat, while 47 percent said the same of unusual weather patterns and disasters.
This relative lack of alarm (at least as compared with the likes of Italy) is shared by Australia, Canada and, to a certain extent, the United Kingdom. 
Australia still relies heavily on coal and is one of the world's largest per capita greenhouse gas emitters, but has moved slowly on climate change so far. However, Prime Minister Scott Morrison said in February that he hopes to push the country to get to net-zero emissions "as soon as possible" and "preferably by 2050." And Canada still has a robust oil and natural gas industry, one that is intimately connected with that of the United States. 
Recent research from the Swiss Re Institute found that if the world fails to mitigate greenhouse gas emissions and if global temperatures rise as they are currently projected to do (between 2 and 2.6 degrees Celsius), nations will lose up to 13.9 percent of their gross domestic product by mid-century, though wealthier Western countries will fare slightly better than the average.
In each country, the polls surveyed 1,000 adults between April 26 and May 2, with margins of error of 3 percentage points. 
Lisa Martine Jenkins previously worked at Morning Consult as a senior reporter covering energy and climate change.
We want to hear from you. Reach out to this author or your Morning Consult team with any questions or comments.
Contact Us