GOP Voters More Likely Than Democrats to Look Past Scandals Embroiling Own Party
Poll asked people if they would vote for a politician – of their own party and a generic one – accused of misconduct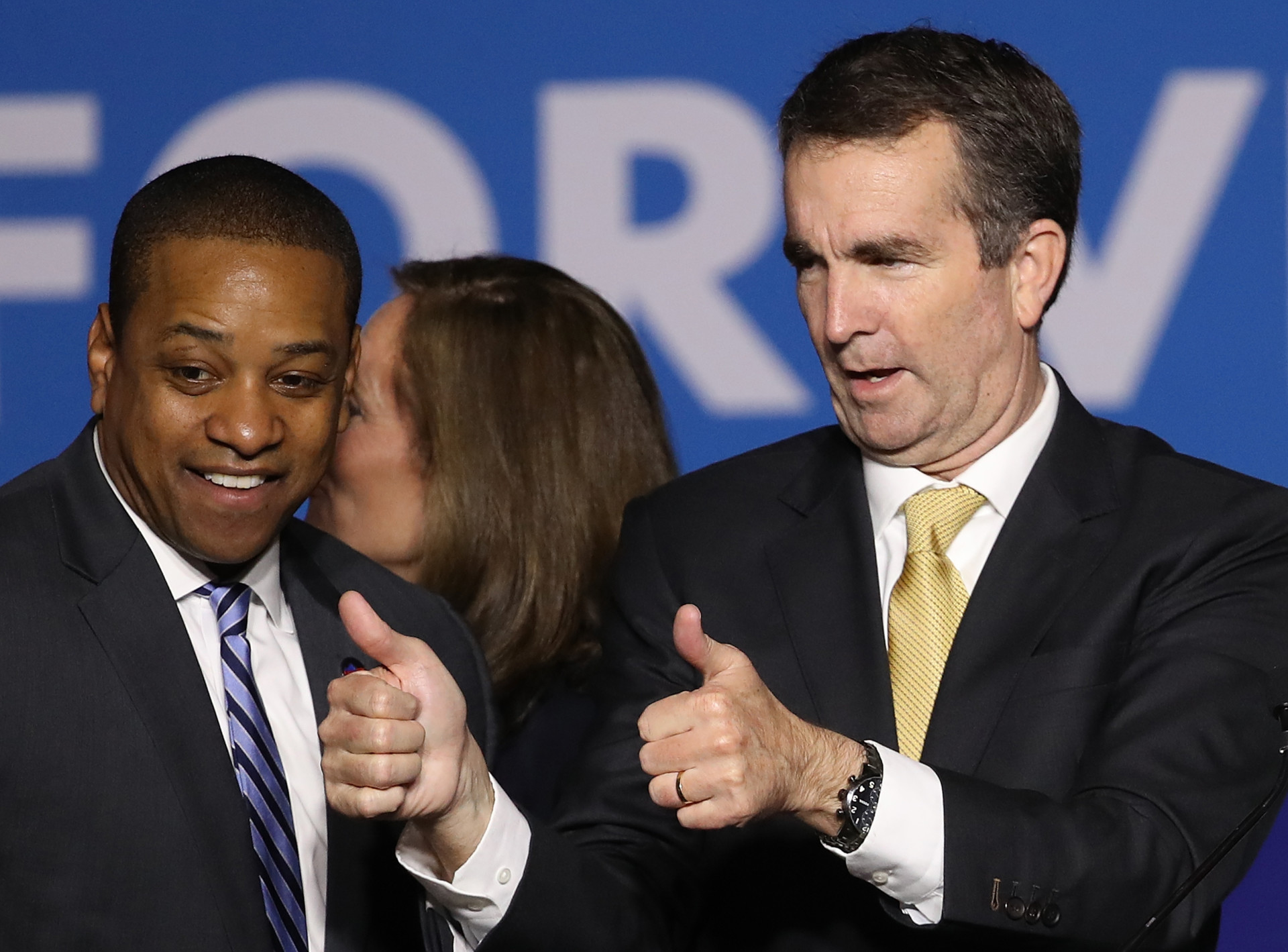 Key Takeaways
39% of GOP voters said they'd vote for a Republican who wore blackface, compared with 15% of Democrats who said the same of a Democratic politician.

31% of GOP voters said they'd back one of their own accused of sexual misconduct vs. 10% of Democrats.

A GOP politician who wore blackface or was accused of sexual assault was more likely to get a vote from their own party than a generic politician facing the same controversies.
As Virginia's top two elected Democrats continue to resist intraparty calls for their resignations amid blackface revelations and allegations of sexual assault, new polling shows the Democratic base is less willing to look past those transgressions from their political leaders than Republicans.
A new nationwide Morning Consult/Politico survey found Republican voters more than two-and-a-half times more likely than Democrats to say they would vote for a candidate of their own party who has worn blackface in the past, no matter how long ago.
And when it came to allegations of past sexual harassment or sexual assault, Republicans were three times as likely as Democrats to back a politician who shares their party affiliation.
The Feb. 7-10 poll came as Virginia Gov. Ralph Northam and Lt. Gov. Justin Fairfax refused to heed the advice of Democratic Party officials at the state and national level and leave office. Demands for Northam's resignation first came on Jan. 31 after a photo from his 1984 medical school yearbook page showed two men, one donning blackface and another in a Ku Klux Klan outfit. Democrats also called for the resignation of Fairfax, who is facing two allegations of sexual assault from the early 2000s, and his impeachment has been publicly mulled by Democrats in the state Legislature.
Attorney General Mark Herring, who also last week admitted to donning blackface in the 1980s, has escaped much of the censure directed toward Northam.
Nationwide, 39 percent of Republican voters said they'd vote for a Republican who wore blackface, compared with 15 percent of Democrats who said the same of a Democrat. A stronger gap appeared on the #MeToo question: Thirty-one percent of Republicans said they'd back a Republican accused of sexual misconduct versus 10 percent of Democrats who said they'd vote for a member of their own party facing those allegations.   
Along with asking voters about politicians of their own party, the survey also asked about a generic "politician," without mentioning party.
Republicans were 12 points more likely to say they would vote for a Republican accused of blackface over a generic politician and 11 points more likely to back a Republican facing a #MeToo allegation than they were a generic politician -- differences that were not seen among Democrats in the poll.
The survey's only significant difference among Democrats was seen when voters were asked about a politician's marital infidelity – a question where both sides were most forgiving. Thirty-four percent of Democrats said they'd vote for a candidate who'd committed marital infidelity, 9 points higher than the share who said the same of a generic politician. A similar divide, 43 percent to 33 percent, appeared among GOP voters.
Trend data shows Americans have grown more forgiving of personal indiscretions than they once were. A PRRI/Brookings survey conducted in 2016 found 70 percent of Republicans and 61 percent of Democrats said officials can behave ethically in their roles even if they acted immorally in their personal life, respective jumps of 34 and 12 percentage points from 2011.
There was little difference in Democrats and Republicans when asked about politicians who had been convicted of sexual assault, committed a felony, committed tax fraud or who had misused taxpayer dollars. Marginal shares of both party's voters said they'd vote for such candidates, with little variation between a generic politician and one from their own party.
Eli Yokley is Morning Consult's U.S. politics analyst. Prior to his current role, Eli was Morning Consult's senior reporter covering U.S. politics. Eli joined Morning Consult in 2016 from Roll Call, where he reported on House and Senate campaigns after five years of covering state-level politics in the Show Me State while studying at the University of Missouri in Columbia, including contributions to The New York Times, Politico and The Daily Beast. Follow him on Twitter @eyokley. Interested in connecting with Eli to discuss his analysis or for a media engagement or speaking opportunity? Email [email protected].
We want to hear from you. Reach out to this author or your Morning Consult team with any questions or comments.
Contact Us