How to Fix the Oscars: A Shorter Broadcast and No Politics
Fan favorites as nominees, performers also go a long way in drawing viewers to awards shows in general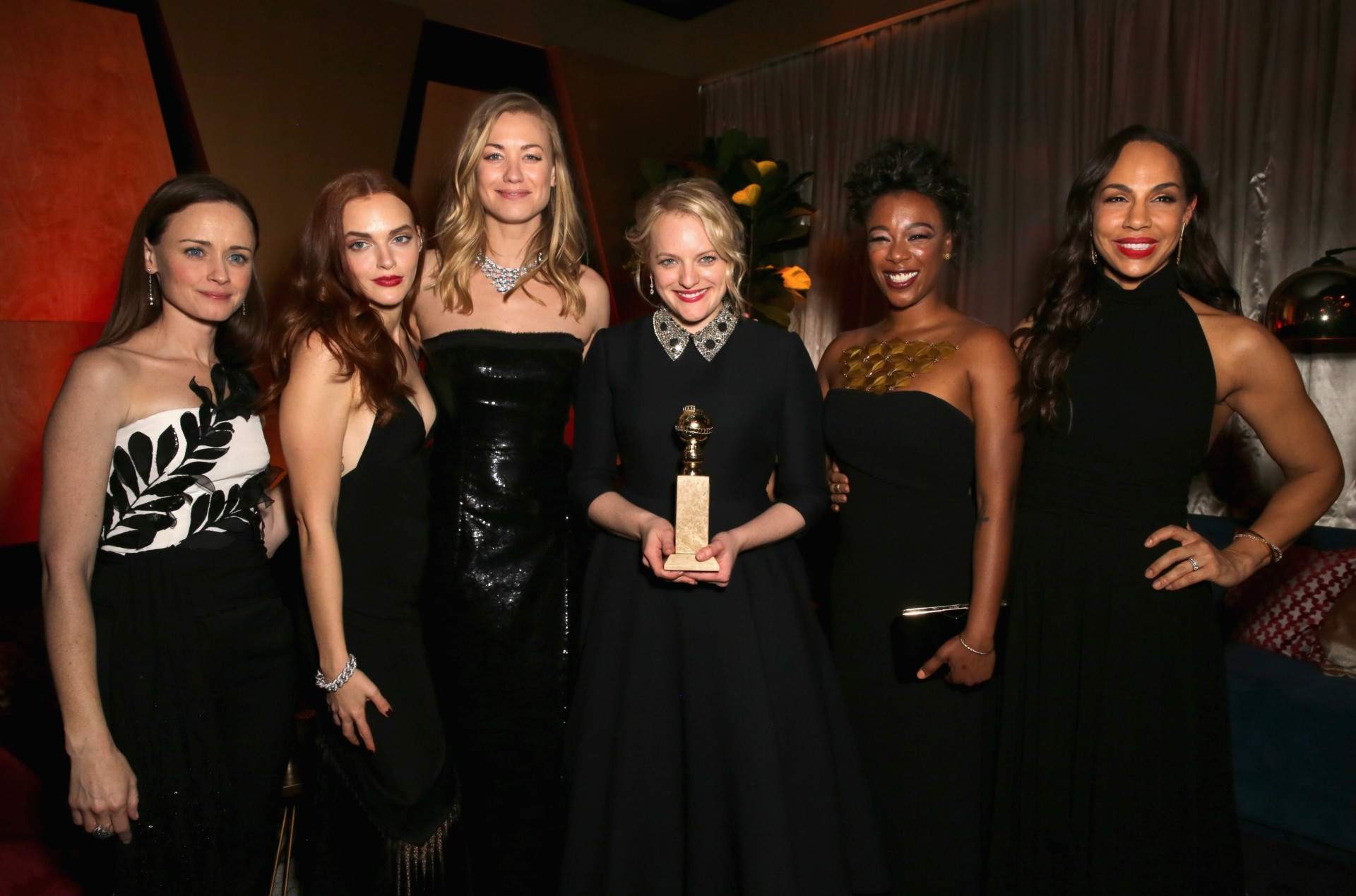 Key Takeaways
A 48% plurality said Oscars broadcasts were "too long," while 34% said they were the right length.

By a net 49-point margin, Republicans said they're less likely to watch an awards show if stars get political.
It's beginning to look a lot like awards season, but as ratings for programs such as the Academy Awards decline, Hollywood is left trying to figure out how to draw in more viewers.
A Dec. 6-9 Morning Consult/The Hollywood Reporter survey of 2,201 U.S. adults finds that the key to commanding audiences is a shorter program with more guests and hosts viewers already like or are familiar with -- and leave the politics at home.
Forty-eight percent of adults, a plurality, said the Oscars telecast was too long (2018's Oscar telecast ran for three hours and 54 minutes), and the public is divided on the length of the Golden Globes (three hours in 2018) and the Grammy Awards (three and a half hours in 2018).  
Even self-described avid film fans in the survey were divided on the Oscar broadcast: Roughly equal numbers said it was too long (45 percent) as said it was just right (42 percent).
In addition to extended airtime, celebrities expressing their political opinions was also a turn-off for viewers, with 39 percent of adults saying they are less likely to watch awards shows if celebrities get political and 14 percent saying they'd be more inclined. The share who said they'd decline to watch jumps to 59 percent among Republicans.
This desire for politics-free awards shows is in sharp contrast to the tone of recent ceremonies. Meryl Streep delivered a speech sharply criticizing President Donald Trump at the 2017 Golden Globes, though she didn't mention his name. The 2018 Golden Globes focused heavily on the #MeToo movement, with nominees wearing all black to call attention to sexual harassment across all industries and Oprah Winfrey discussing the #MeToo movement in her acceptance speech for the Cecil B. DeMille Award. Jimmy Kimmel took jabs at Trump and Vice President Mike Pence in his 2018 Oscar monologue and Robert De Niro used an expletive to refer to the president at the 2018 Tony Awards.
Over the past few years, in response to public backlash over the lack of ethnic and racial minorities among nominees, the Academy of Motion Picture Arts and Sciences has placed increased focus on diversity. The organization diversified its Best Director category in 2018, and for the first time nominated a woman for Best Cinematography. More racial and ethnic minorities were nominated in the acting categories in 2017 and 2018, after none were nominated for acting in 2015 and 2016. The Academy has also attempted to diversify its 2018 voting members.
But the public at large doesn't appear to herald these efforts as very important, at least in terms of impacting their viewership: 45 percent of respondents said that racial and ethnic diversity among nominees makes no difference on whether they will watch an awards show, and 47 percent said the same about gender diversity, both pluralities.
In August, the Academy announced a plan to change the Oscars: the addition of a popular film category and a three-hour limit to the broadcast. (By a net 40-point margin, adults said they would be more likely to watch an awards show if they were familiar with the nominees, and by a net 11 points they said they'd be more likely to watch if the program were the length of a film).
The Academy ultimately decided to forgo the new category in 2019, noting that "implementing any new award nine months into the year creates challenges for films that have already been released." Even though the creation of the popular film category has been postponed, the Academy said it will continue with plans to shorten the broadcast by presenting select awards during commercial breaks.
Such changes come at a dire time for the Oscars and other awards shows. Viewership of awards shows in general has been on the decline, and ratings for the Oscars have been been falling since 2014. Nielsen reported that about 26.6 million people watched the 2018 broadcast — its lowest ratings ever.
The Grammys and Primetime Emmys have also seen a downturn in viewership as well, with the 2018 telecasts bringing in 19.8 million (a drop from 2017's 26.1 million viewers) and 10.2 million viewers (a drop from 2017's 11.39 million viewers), respectively.
Sarah Shevenock previously worked at Morning Consult as a reporter covering the business of entertainment.
We want to hear from you. Reach out to this author or your Morning Consult team with any questions or comments.
Contact Us