Telecom Industry, Broadband Advocates Push for Internet Subsidies in Next Stimulus
Experts warn of increased health and economic risks to underserved communities during pandemic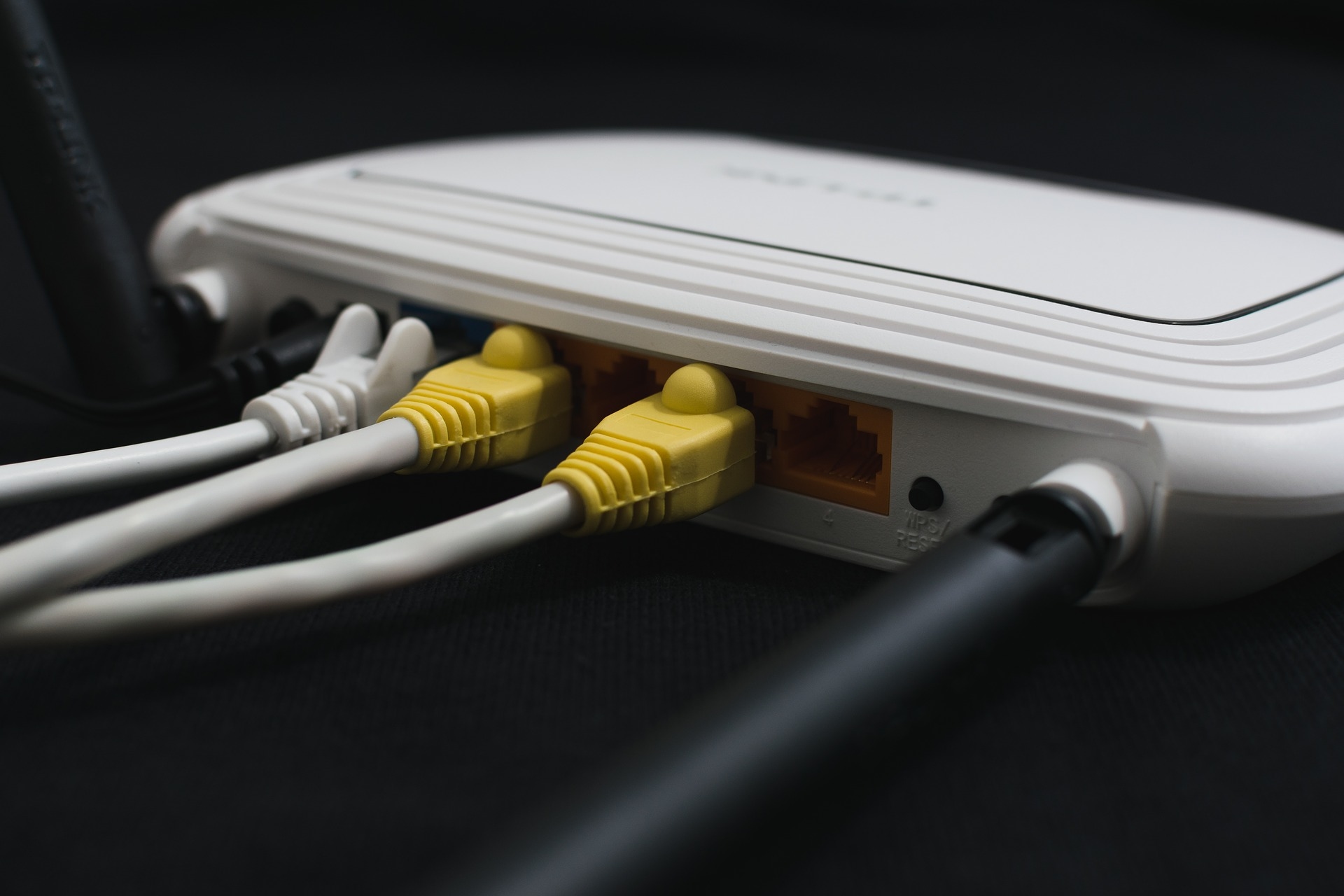 With few funds dedicated to expanding at-home internet access in the $2.2 trillion "phase three" economic stimulus package, broadband advocates and the telecommunications industry are starting to push for the Federal Communications Commission and Congress to ensure that the government prioritizes expanding and funding existing subsidy programs in the next relief legislation to bring more Americans online as the coronavirus continues to spread.
"Right now, what we have is a series of Band-Aids, and they are not going well," said Angela Siefer, executive director of the National Digital Inclusion Alliance, about the current solutions in place to expand broadband.
The third stimulus package passed by Congress and signed into law last week included $200 million for the FCC to fund at-home telehealth programs for hospitals and health care providers, along with $100 million for a grant program through the U.S. Department of Agriculture to fund construction and upgrades to rural broadband networks.
And more than 650 companies have signed the FCC's "Keep Americans Connected" pledge to not terminate service for Americans who can't pay their bills for the next two months. The agency also temporarily waived rules on Monday to ensure that no current Lifeline subscribers are forced off the program during the height of the pandemic and extended application deadlines on Wednesday for the E-rate program, which discounts broadband and internet access for schools and libraries.
But Siefer said if more funds aren't provided in a possible fourth stimulus package, it will become harder to implement any state-mandated "shelter-in-place" and "stay-at-home" mandates.
"If we don't get money into the next stimulus package to make sure that people really do have internet at home and have the device and the tech support, more people are going to die," she said. "The thing to draw attention to is for everyone to think, 'if I didn't have internet at home, would I continue to shelter in place?' I think most people, if they're honest, would not."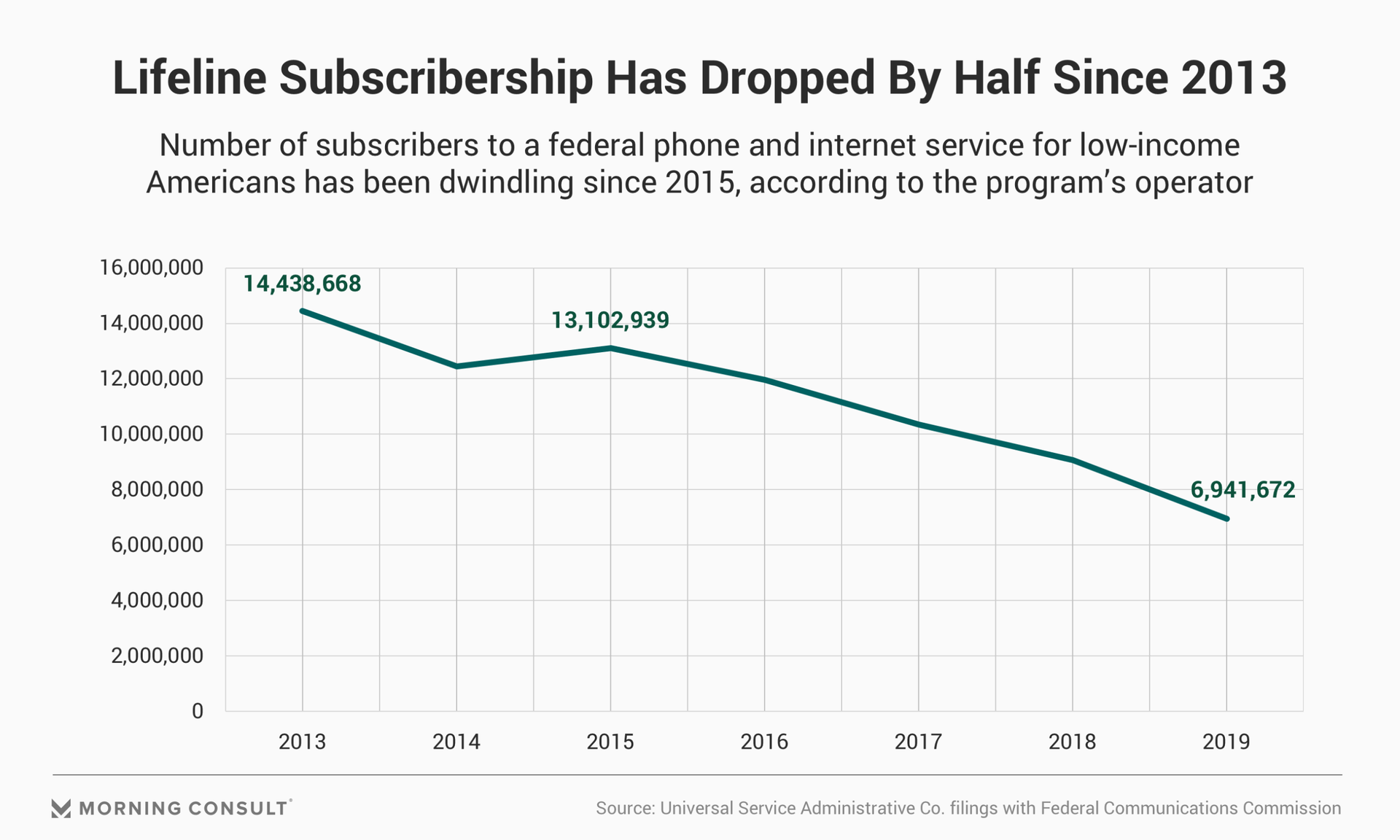 On Friday, USTelecom Chief Executive Jonathan Spalter, whose group represents telecommunications companies such as AT&T Inc. and Verizon Communications Inc., sent a letter to the FCC proposing the agency either expand Lifeline -- which provides subsidized phone and internet services for low-income Americans -- so that the program can support one fixed and one mobile broadband connection per household, or establish a temporary emergency Lifeline program to support discounts of up to $25 per connection each month.
The group also called on the FCC to make a number of changes to E-rate, including waiving certain rules to allow schools to apply for funding to purchase wired or wireless equipment for students and teachers who might not have at-home internet access.
Congress "should empower the FCC to use its expertise, whether through its existing programs or new programs, and to provide the agency with sufficient funding, and where necessary, any additional legal authority to make additional changes to address the issue," said Patrick Halley, USTelecom's senior vice president of policy and advocacy, in an interview.
Last week, about 250 advocacy organizations signed a letter urging the agency to require participating Lifeline carriers to provide subscribers with unlimited phone and texting plans during the pandemic, as well as give participants up to a $50 discount per connection each month. Olivia Wein, an attorney at the National Consumer Law Center, one of the letter's signatories, said "one of the hurdles has been connecting the dots" for lawmakers to understand how dire expanding Lifeline and other subsidies to expand at-home internet service is.
"How do you get work done or apply for work or apply for benefits?" she said. "All of these things, if you have broadband, you can do from your home. When you don't have broadband, then some of the things are going to require going outside of the home to secure."
During a call with reporters on Monday, a senior FCC official said they have heard requests from Lifeline providers to have more flexibility in the rules surrounding the program, such as the ability to make sure that people can't be booted out of the program that resulted in Monday's order. The official added that this is an issue that the agency is paying attention to during the crisis.
And Sen. Richard Blumenthal (D-Conn.), who sent a letter to the FCC last month with Sen. Ed Markey (D-Mass.) about protecting Lifeline from disconnections, said in a statement that he plans to "push for more funding for E-Rate, Lifeline and other broadband assistance in future coronavirus relief packages."
"I hope that there is strong bipartisan consensus on the need to keep Americans connected," he said. "These programs are an absolutely vital part of our public health response."
House Democrats appear open to expanded broadband funding in further packages: In their proposal for a third stimulus package, about $1 billion was earmarked for expanding Lifeline so more people could qualify for the program. Speaker Nancy Pelosi (D-Calif.), along with other Democratic leaders, also listed expanding broadband infrastructure as a continued priority for any future funding. And a House Energy and Commerce spokesperson pointed to ideas recently pushed by Democrats to provide the FCC with funding to address distance learning and internet access for low-income Americans.
On the flip side, advocates say it's unclear if Senate Republicans would be onboard with any subsidy expansion, given how politicized the Lifeline program has become. A spokesperson for Senate Commerce Chairman Roger Wicker (R-Miss.) did not respond to a request for comment.
For now, stakeholders are looking to the industry and the FCC to fill in the gaps. Matt Wood, vice president of policy and general counsel at Free Press, said with Congress away from Washington for the next few weeks, voluntary moves by providers to lift data caps and provide other service modifications during the crisis will have to do.
"While the internet service providers, phone companies and cable companies have stepped up, if not uniformly, many of them have," Wood said. "That's going to have to be enough for the next few weeks or even longer than that."
Francella Ochillo, executive director of Next Century Cities, said while it's important that emergency funds have been allocated to telehealth and schools, lawmakers and regulators need to start looking at everyone who doesn't have internet during the pandemic.
"What worries me is that the communities that were already struggling with connectivity before this started, they will be even further disenfranchised and even less able to have the type of robust recovery," Ochillo said.
"They are essentially struggling with not only being able to tap into a national dialogue, but they will struggle to actually rehab their own local economies without it."
Sam Sabin previously worked at Morning Consult as a reporter covering tech.
We want to hear from you. Reach out to this author or your Morning Consult team with any questions or comments.
Contact Us