Americans Were Slightly More Likely to Have Heard About Johnson & Johnson's Vaccine Pause Than When the Rollout Was Resumed
Results underscore difficulty of effective vaccine messaging amid the public health crisis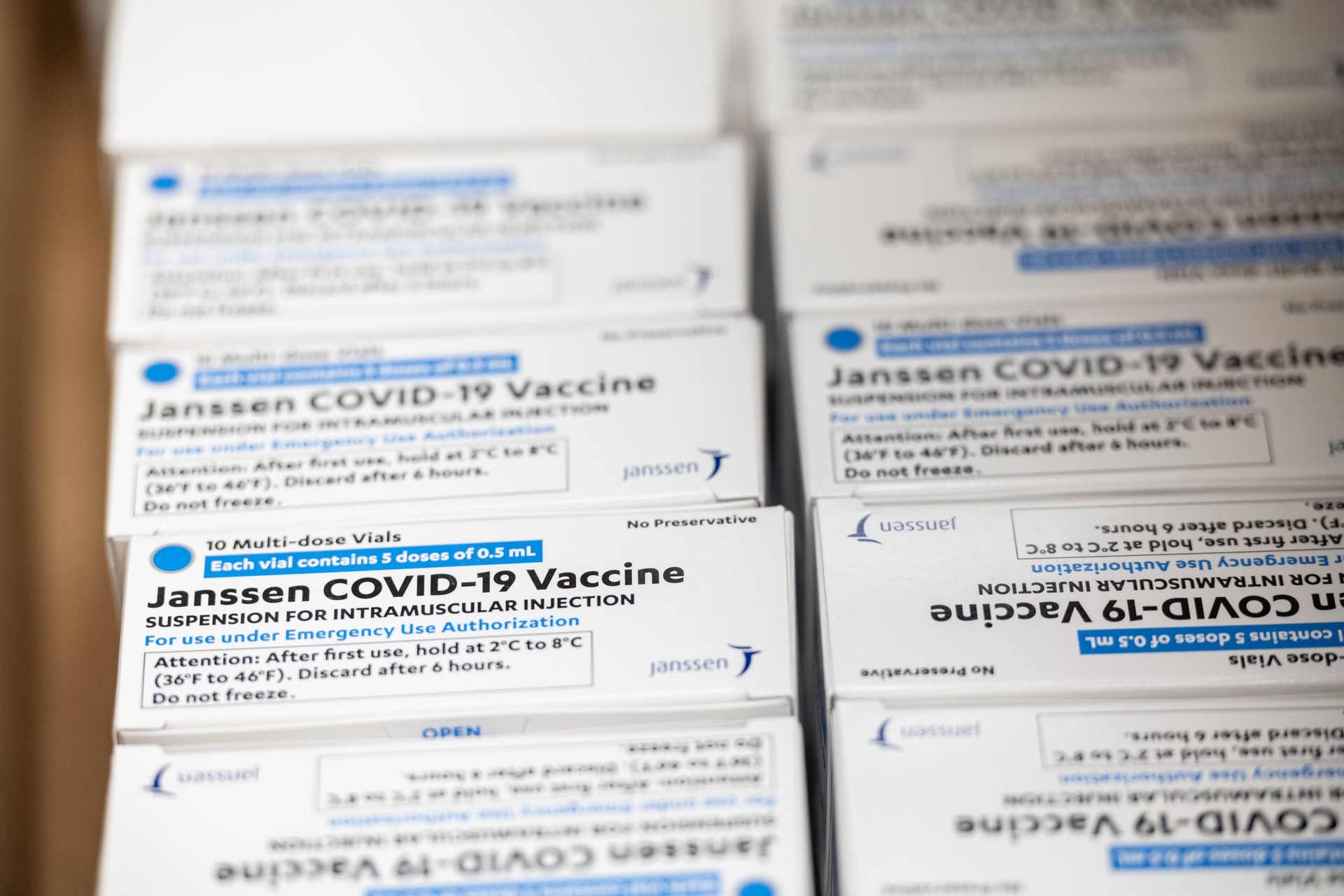 Key Takeaways
The public was more likely to have heard about the pause on Johnson & Johnson's COVID-19 vaccine rollout than when use of the vaccine resumed, 77% to 72%.

Republicans were more likely than Democrats to say they had heard nothing or not much about the rollout resuming, 29% to 21%.
During the 10-day pause on Johnson & Johnson's COVID-19 vaccine rollout in the United States, the public health community debated whether the mass attention on a handful of cases of a rare but serious blood clotting issue potentially tied to the shot would damage overall vaccine confidence, even if the rollout eventually resumed.
The public's willingness to get vaccinated didn't appear dampened by the pause, which lifted April 23 after federal health authorities concluded the benefit of the shots outweighed the risks. But new Morning Consult/Politico polling identified a notable information gap: When the J&J pause was initially announced, 77 percent of U.S. adults said they had seen, read or heard either a lot or some about it. When the vaccine rollout resumed, 72 percent said the same.
Meanwhile, another 27 percent of adults said they heard nothing or very little when the United States started using the J&J vaccine again.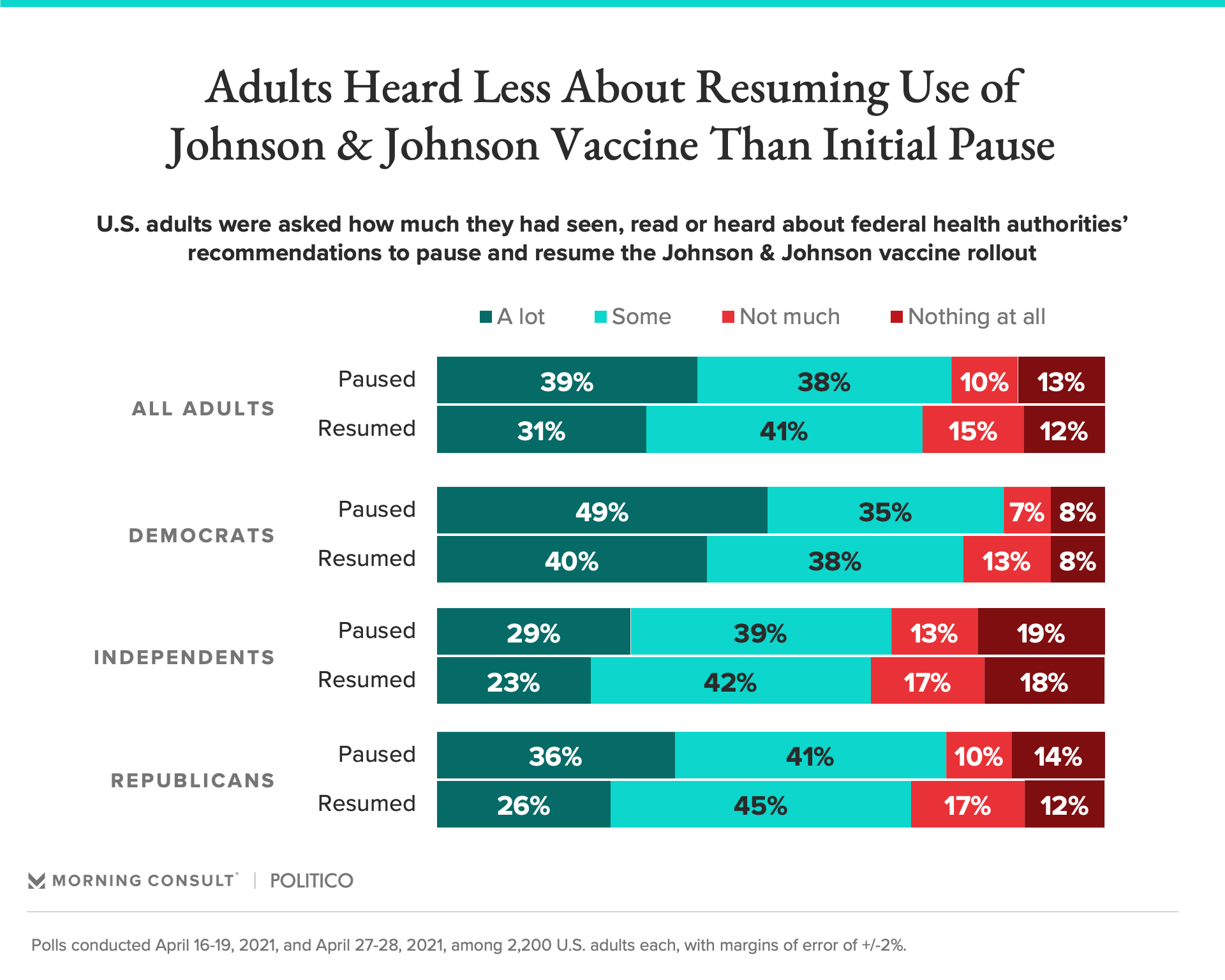 The findings underscore the challenge of communicating effectively during a public health crisis, where guidance can change as officials learn more about the virus and efforts to combat it, providing ample ground for misinformation to spread. While more than half of U.S. adults have received at least the first dose of a COVID-19 vaccine, the shots have been met with skepticism from some communities.
During a call with reporters Friday, U.S. Surgeon General Vivek Murthy called on social media companies to promote accurate information about the COVID-19 vaccines and combat disinformation online, saying it "presents a clear and present danger" to the vaccination effort.
The survey also highlights a partisan gap: 29 percent of Republicans and 21 percent of Democrats said they had heard nothing or very little about the J&J vaccine rollout resuming. Throughout the pandemic, Republicans have been less likely than Democrats to say they plan to get vaccinated.
The surveys ran April 16-19, amid the J&J pause, and April 27-28, days after use of the shot resumed. They were conducted among 2,200 U.S. adults each, with margins of error of 2 percentage points.
Gaby Galvin previously worked at Morning Consult as a reporter covering health.
We want to hear from you. Reach out to this author or your Morning Consult team with any questions or comments.
Contact Us