Juul Takes a Hit After a Long Year
E-cigarette giant's popularity has nosedived over 14 months, leading to a net favorability rating of minus 23 points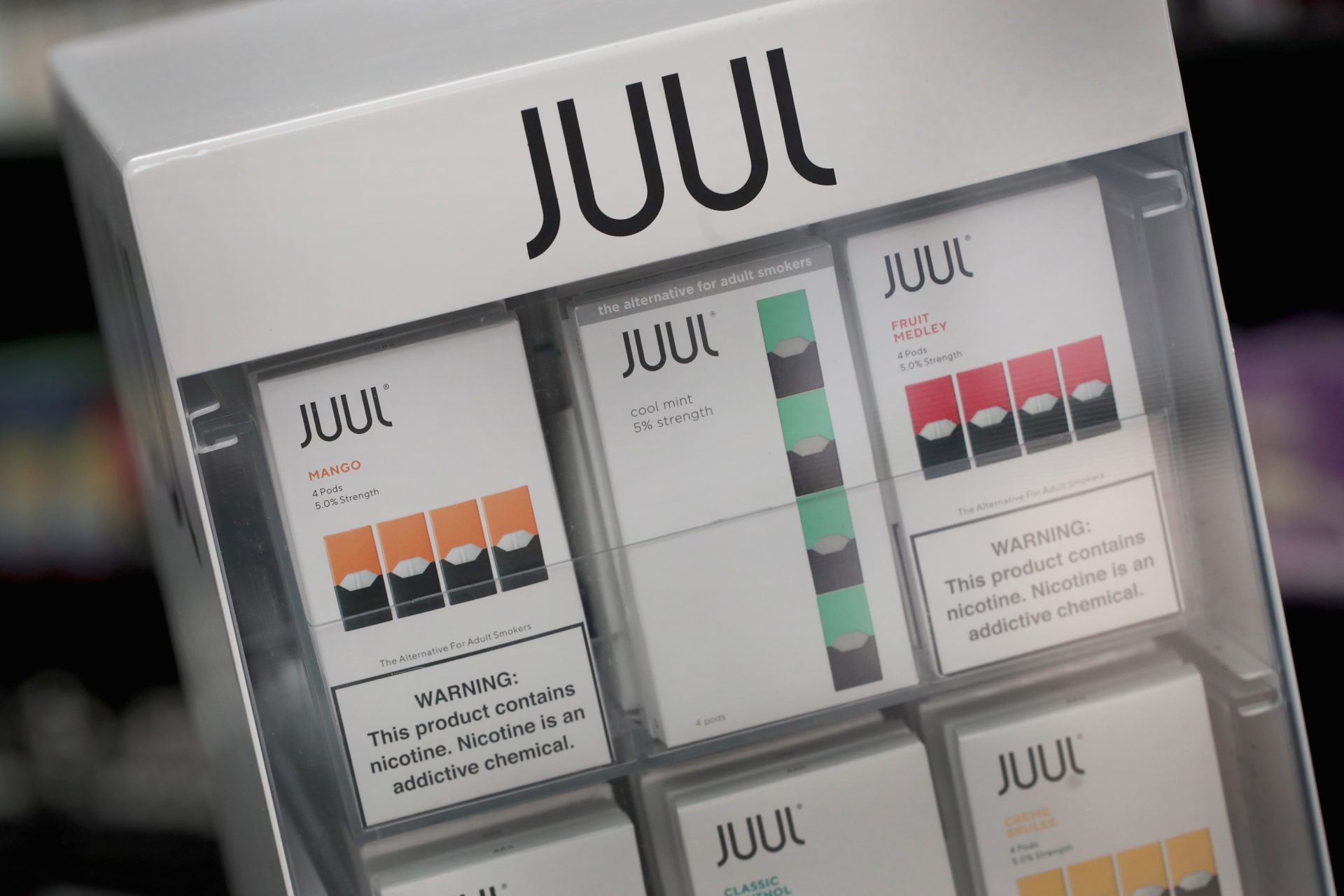 Key Takeaways
Since July 2018, Juul's net favorability has fallen by 22 points.

Generation Z adults have the highest brand awareness of the company — and the most unfavorable view of any age group.
After its rapid ascent to the top of the electronic cigarette industry, Juul Labs Inc. is falling hard and fast — the share of Americans who view the company unfavorably is more than five times higher than it was in July 2018, making Juul the second-least popular of the nearly 2,000 brands tracked by Morning Consult Brand Intelligence.
In a testament to the reality that not all press is good press, as the public's awareness of Juul has grown, so too has the scrutiny. Six percent of the 3,901 U.S. adults who were polled from July 12-31, 2018, held an unfavorable opinion of Juul, a figure that soared to 33 percent in 6,355 survey responses collected Aug. 12-Sept. 12, 2019. That uptick in negative views came as the share of Americans who'd never heard of the company dropped from nearly 80 percent to 37 percent over the same time frame. 
Just 1 in 10 Americans hold a positive view of Juul, giving it a net favorability — the share of U.S. adults with a favorable view minus those with an unfavorable view — of minus 23 percentage points. Since January, net favorability has fallen 16 points.
Net favorability is even lower among adults ages 18 to 21 — Generation Z — dropping to minus 27 points in the past month, despite the fact that this group is the most likely to purchase Juul's product. One in 5 Gen Z adults say the odds that they would consider buying a Juul are at least 50-50, compared with roughly 1 in 10 adults of all ages.
Juul's losses in the court of public opinion track alongside compounding negative media reports about the company's marketing tactics and health concerns about vaping more broadly.
In the past several weeks, federal health officials have opened an investigation into the spate of pulmonary illnesses affecting vape users nationwide, and the Trump administration announced it is moving ahead with plans to pull flavored e-cigarette products from shelves. The Food and Drug Administration has been empowered to take such action for years, but declined to do so, opting instead to give e-cigarette manufacturers until May 2020 to submit applications for product approval.
Reached for comment, a Juul spokesman said the company strongly agrees with the need for aggressive category-wide action on flavored products, and will fully comply with the final FDA policy when it goes into effect.
Highly attuned and politically engaged voters are especially critical of Juul, with a third or more of both political elites and consumer elites reporting "very" unfavorable opinions of the company. Consequently, cracking down on flavored e-cigarette products may be low-hanging fruit for an administration fervently searching for a public health victory, as passing more politically treacherous health legislation seems more unlikely by the day.
Even as the leading e-cigarette manufacturer's popularity among adults falters, data from the Centers for Disease Control and Prevention suggests vapes remain incredibly enticing for one particular group of consumers — those too young to legally buy them. Preliminary data from the CDC's annual National Youth Tobacco Survey finds more than a quarter of high school students reported using an e-cigarette in the past 30 days, up nearly 7 points from 2018 data.
Though Juul maintains it never intended to attract minors, research investigating the company's marketing strategy has concluded its advertising was targeted to youths, who are drawn in by flavored offerings such as mint and mango.
Yusra Murad previously worked at Morning Consult as a reporter covering health.
We want to hear from you. Reach out to this author or your Morning Consult team with any questions or comments.
Contact Us