Liga MX Takes Playoff Expansion Trend International With New 12-Team Postseason Format
Univision, Fox Deportes and Telemundo each add to Mexican soccer portfolios under new playoff format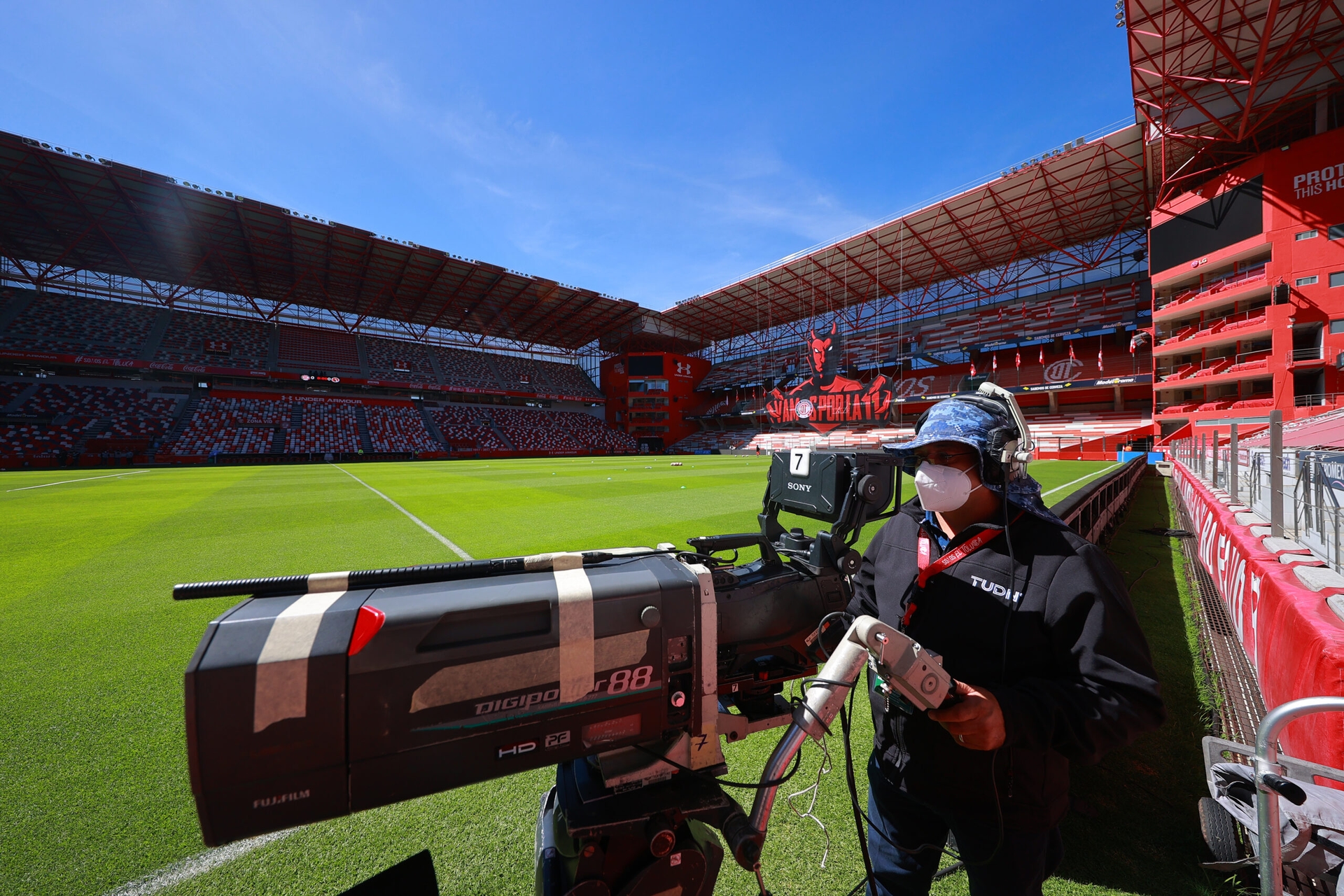 Key Takeaways
32% of U.S. Hispanics said they're interested in Liga MX, double the share of the general population.

41% of U.S. Hispanics said they are interested in MLS and 35% said they're interested in La Liga.

27% of U.S. Hispanics picked a soccer team as their favorite sports team, second only to American football.
With financial losses mounting for sports properties amid the coronavirus pandemic, several leagues have sought to recoup revenue by adding more playoff games to their schedules. 
Since March, the NFL expanded its playoff field from 12 to 14 teams on a permanent basis, while MLB and the NHL each increased the number of teams in their 2020 postseasons by at least 50 percent. The NBA joined the party Tuesday, announcing that its 2020-21 season would feature a new play-in round to determine the final two teams in each conference to qualify for the traditional 16-team playoffs.
This weekend, Mexico's Liga MX will become the latest league to embrace the expansion strategy, kicking off a new 12-team format -- up from eight -- for its postseason, or "Liguilla," that gives two-thirds of the soccer league's 18 teams a chance to compete for a championship.
Additional playoff games allow leagues -- or individual teams in Liga MX's case -- to sell more high-value media rights to broadcast partners, who have shown a willingness to pony up in pursuit of the large audiences that live postseason sports deliver. When teams are eventually allowed to host fans in significant numbers following the pandemic, they can also maximize revenue by charging higher prices for tickets to playoff games and selling playoff-related merchandise.
Daniel Cohen, who leads the media rights consulting practice at Octagon, a global sports marketing agency, touted Liga MX's new 12-team competition as a way for the league to create more media rights inventory from a "jewel" event, as well as to get more fans invested in the playoffs.
"The more meaningful games that you can add to the calendar without diluting the product, the better for both the broadcasters and the league," he said.
He also praised the league for adding creative wrinkles to the new wild-card round, or "repechaje," which will feature single-elimination games instead of two-legged series that, if tied after regulation, will be decided by penalty kicks instead of extra time.
"They went above and beyond what even U.S. leagues are doing in terms of expansion in that they're also making it more competitive," Cohen said.
While Liga MX has been the country's most-watched soccer league in recent years, driven primarily by a passionate Hispanic audience, a recent Morning Consult poll of 1,000 U.S. adults who identified as Hispanic found that Liga MX is the third-most popular major men's soccer league among this demographic, behind MLS and La Liga. Forty-five percent of those surveyed were of Mexican origin, a smaller share than the 61 percent of the Hispanic population that Mexican-Americans made up in 2018, according to the U.S. Census Bureau.
It's unclear how much additional media rights revenue Liga MX will generate as a result of the expanded playoffs, but it will help offset losses related to the calendar year's financial double whammy: The midseason cancellation of the 2020 Clausura season, which resulted in the teams paying rebates to domestic and international broadcast partners, and the playing of the current Apertura season without fans in the stands. In Liga MX, unlike most major sports properties, each team sells the national and international media rights for its own home games, as opposed to the league making national and international rights deals and sharing revenue among the teams.
For the NFL and MLB, adding playoff games has already generated hundreds of millions of dollars. According to Sports Business Journal, ViacomCBS Inc. and Comcast Corp., which owns NBC Sports, are each reportedly paying the NFL around $70 million for one of the league's two new wild-card games for a total haul of more than $140 million.
Meanwhile, MLB's introduction of a new best-of-three wild-card round brought in nearly $220 million, with Walt Disney Co. buying the rights to show seven of the eight new series on ABC and ESPN, and AT&T Inc. picking up the remaining series for Turner Sports. MLB Commissioner Rob Manfred has expressed a desire to permanently expand the postseason beyond 10 teams, but indicated the 2020 field of 16 would be too large to "preserve the importance of our regular season." 
Currently, Univision holds the rights for 14 of Liga MX's 18 teams, while Fox Deportes has deals with three and Telemundo is making its foray into Liga MX this season via a multiyear deal with Guadalajara, also known as Chivas. The value of each deal varies based on the profile of the team involved, but people with knowledge of teams' U.S. broadcast rights said most are worth seven figures annually.
In its debut, the new playoff round will deliver incremental value for all three networks. In each of the four wild-card matches, the higher-seeded team is the host, meaning the networks who hold the rights to teams seeded No. 5 through No. 8 pick up an extra match. Fox Deportes holds the rights for the fifth- and eighth-seeded teams, Monterrey and Santos Lagunas, meaning it adds two games. Univision gains an extra game featuring sixth-seeded Tigres UANL, while Telemundo scores an additional game featuring seventh-seeded Chivas, one of the league's two-most popular clubs.
"It's a change that will carry on for the future, so even though this year we're only getting one of these games, in other years we might get two or three," said Marco Liceaga, senior vice president of marketing and business development for sports at Univision. "So overall, it's positive because it gives you more high-quality content."
Univision's Liguilla telecasts typically rank among the most-watched soccer programming in the United States each year. During the 2019 Apertura season, Univision averaged 1.47 million total viewers per postseason match, topping out at 2.99 million for the second leg of the final between Monterrey and Club América.
Regular-season viewership for the recently completed Apertura schedule on Univision from July through early November was down 16 percent from the same period last year, averaging 628,000 total viewers for 38 matches amid an industry-wide ratings decline for live sports in recent months. Viewership since a Week 11 match between Chivas and Club América is up 45 percent from the early portion of the season.
Liceaga added that he expects the wild-card matches will be compelling to fans because of the single-elimination format, which differs from the two-game home-and-home format the league employs in subsequent rounds. 
"The way it's going to be played, with just one game, will make very compelling television, and I'm sure fans will be engaged," he said. "That momentum and that engagement and that interest will be carried on to the quarterfinal round and on in the competition. So, yes, I think for advertisers, for us, for the teams, it's positive."
Alex Silverman previously worked at Morning Consult as a reporter covering the business of sports.
We want to hear from you. Reach out to this author or your Morning Consult team with any questions or comments.
Contact Us