Even Fashion Fans Don't Know the Purpose of the Met Gala
22% of fashion fans correctly identified the exclusive, annual event as a fundraiser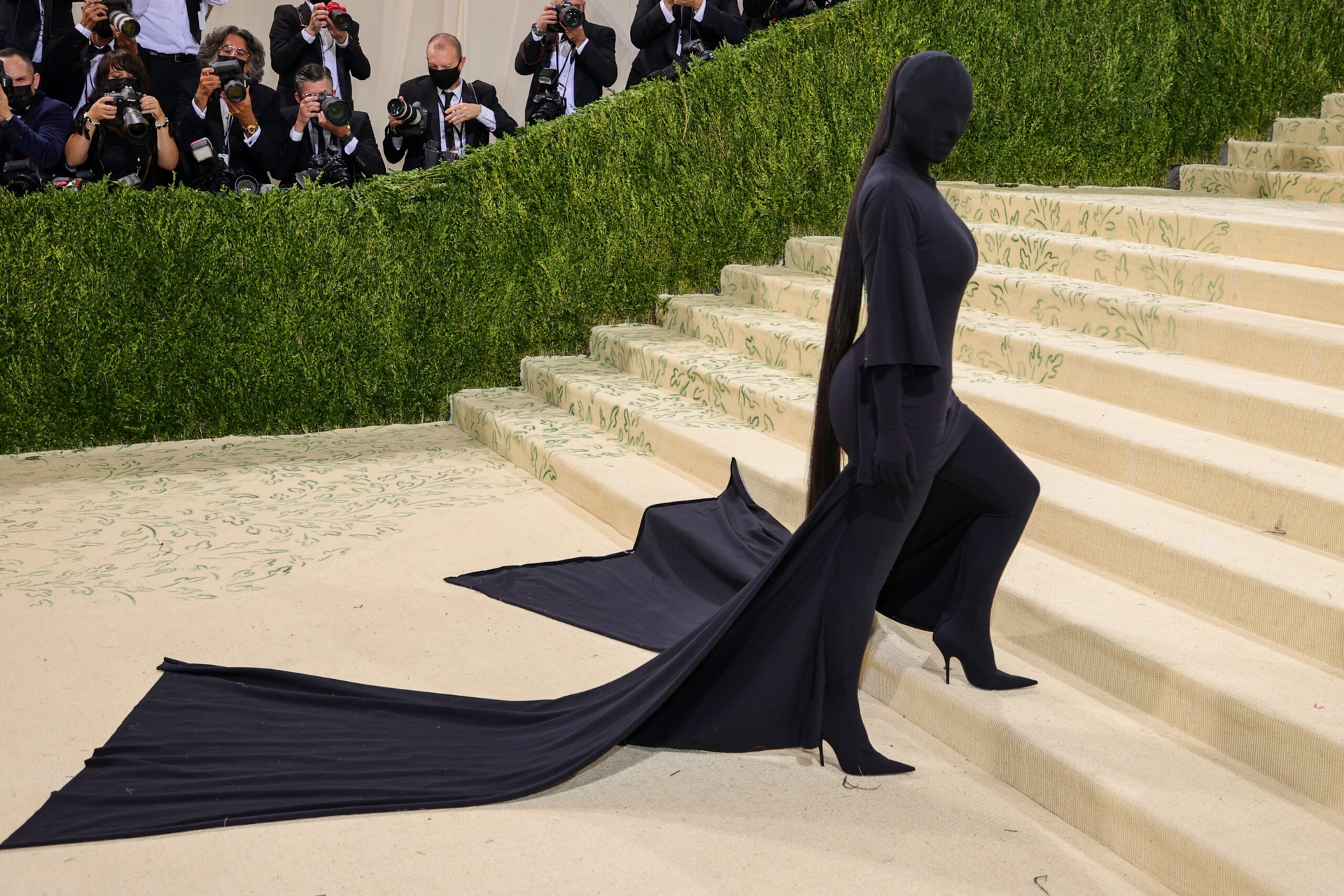 Key Takeaways
77% of self-identified fashion fans were unable to identify the Met Gala as a charitable event.

1 in 10 Gen Zers knew the Met Gala was a fundraiser, while 26% of baby boomers were aware of the event's purpose.
Each year, celebrities' sartorial unveilings at the Met Gala in New York City take over social media timelines and news cycles with reactions of praise, criticism and bewilderment. New polling reveals, however, that most Americans — and even fashion fans — have no idea what the star-studded event is actually for.
Given a choice of options, 77 percent of self-identified U.S. fashion fans did not correctly identify the Met Gala as a fundraising event, according to a Morning Consult survey of 2,200 U.S. adults conducted Sept. 14-18. The poll carries a margin of error of 2 percentage points.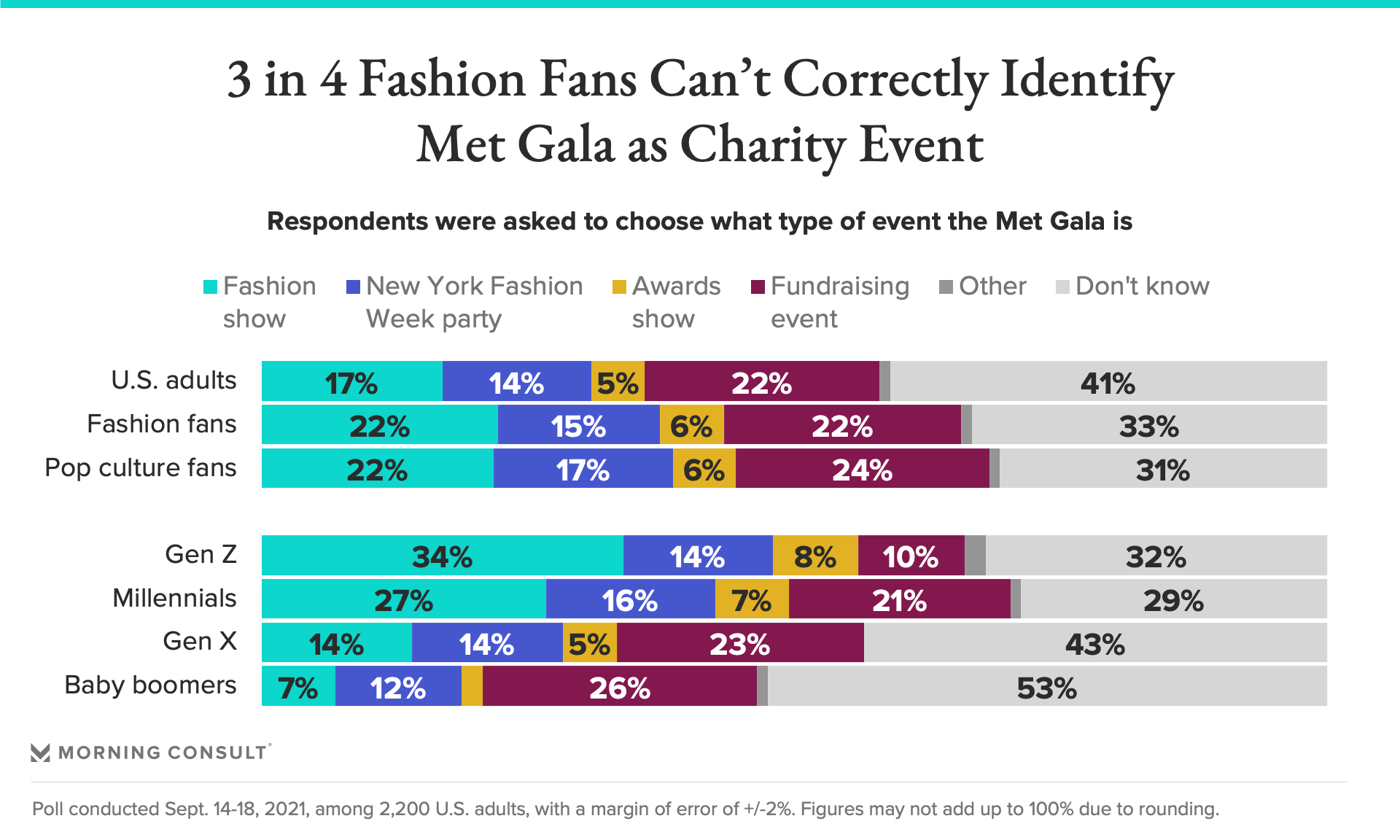 That lack of awareness is surprising, given the event's reputation as "fashion's biggest night out," with countless A-listers donning elaborate clothing by the fashion industry's most well-known names. The 2021 dress code, "American Independence," featured attention-grabbing outfits such as Kim Kardashian's all-black bodysuit by Balenciaga and Rep. Alexandria Ocasio-Cortez's white "Tax the Rich" dress from Aurora James.
Seventy-eight percent of all U.S. adults also failed to pick the event as a fundraiser, and 77 percent of self-identified pop culture fans did the same — which suggests the ceremony has become as much or more about celebrity as it is about fashion in the eyes of the public.
Typically held the first Monday in May, this year's Met Gala — which benefits the Metropolitan Museum of Art's Costume Institute — took place Sept. 13 after the 2020 event was canceled due to the coronavirus pandemic. Tickets to this year's event were priced at $35,000 each, according to The New York Times, while tables cost between $200,000 and $300,000.
Only 10 percent of Gen Zers knew the reason behind the Met Gala — the least among all generations. Baby boomers were most acquainted with the event, with 26 percent aware of its roots as a fundraiser.
Wesley Case is a research editor on the Industry Intelligence team, focusing on coverage of entertainment, brands and sports. Prior to joining Morning Consult, he was an editor at The Athletic and a features reporter and critic at The Baltimore Sun. Wesley graduated from the University of Delaware with a bachelor's degree in English and a concentration in journalism.
We want to hear from you. Reach out to this author or your Morning Consult team with any questions or comments.
Contact Us