Press
Morning Consult Debuts New Audience Product
Morning Consult Audience is the company's latest product offering that draws on thousands of daily surveys in 40+ countries.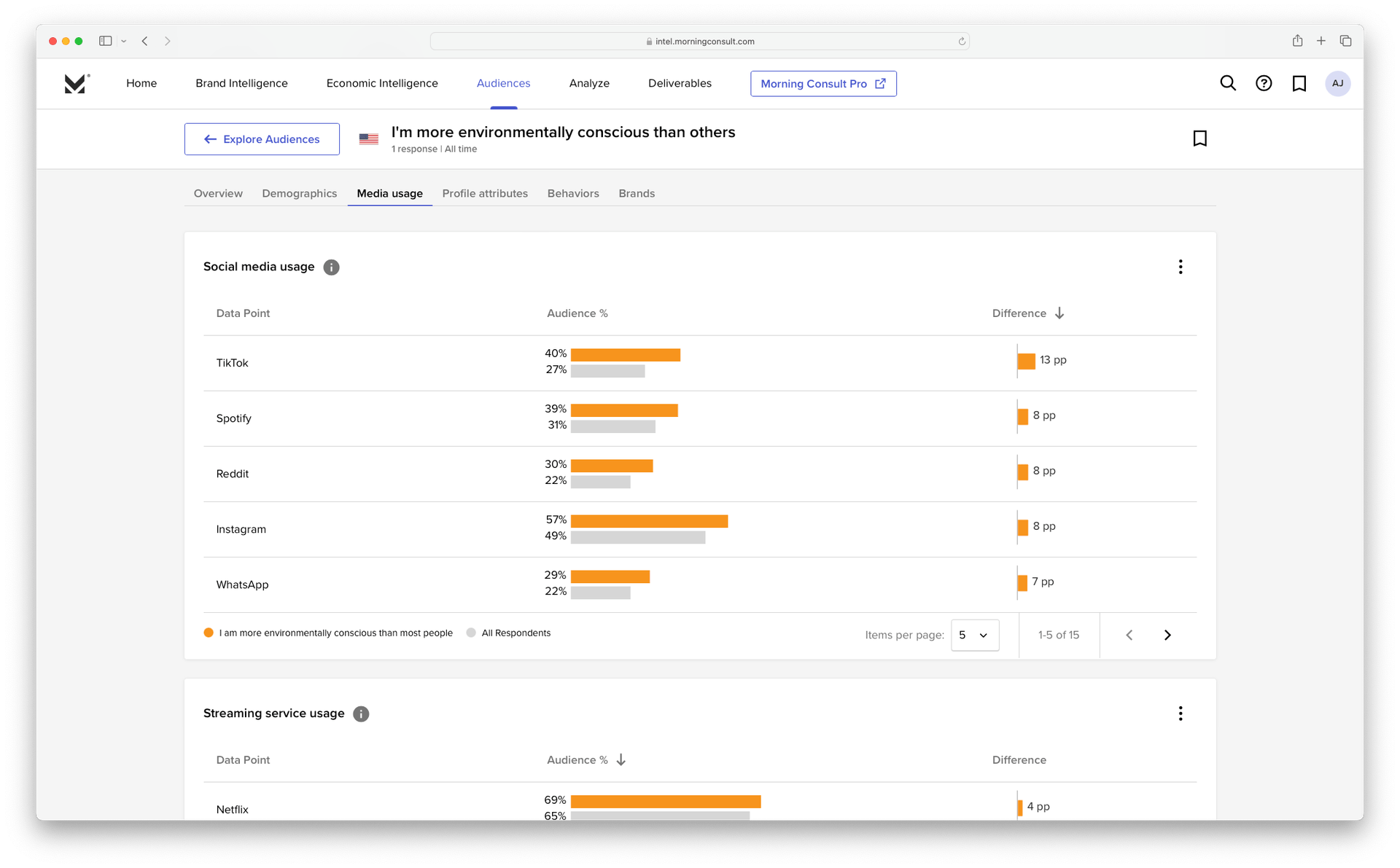 NEW YORK — SEPTEMBER 6, 2023 — Today, Morning Consult publicly debuted Audience, the company's latest high-frequency insights solution that draws on millions of demographics, psychographics and user habits collected every day in over 40 countries.
Built with an intuitive web-based interface, Audience makes it easy to explore and build thousands of custom audience profiles for companies looking to better understand their customers, maximize campaigns and grow their brand.
"In speaking with top agencies and companies about their need for real-time data on key customer segments, we developed an always-on platform that is as user-friendly as it is insight-centric," said Kyle Dropp, cofounder and president of Morning Consult. "Leaders look to Morning Consult for our frequency, scale and speed, and Audience puts another invaluable dataset right at their fingertips."
Key Features & Facts:
– Always-On Survey Data: Audience draws on data collected from thousands of consumers across the globe every day so users can track customer trends in real-time.
– Unlimited Audience Profiles: Users can access more than 2,000 predefined profiles (e.g. monthly airplane flier or daily Spotify user) or build their own audience segments (e.g. early adopters of AI earning $150,000+ per year).
– Easy-to-Use Interface: Unlike traditional audience research tools, Audience's design, searchability, customization and global reach empower professionals with all levels of data expertise – and across a variety of business functions.
– Available in 40+ Countries: Surveying consumers in more than 40 countries daily provides an unprecedented benchmark for real-time, comparable global data.
Audience is an extension of Morning Consult Intelligence, the company's brand, economic and political insights platform that combines high-frequency survey data with social media, news and financial data to reveal what consumers think and how they will behave.
Audience is the latest offering within Morning Consult's growing suite of decision intelligence products. In July, the company also launched Morning Consult Pro, offering vital insights, reports and analysis on key industry, economic and political trends.
++
About Morning Consult
Morning Consult is a global decision intelligence company changing how modern leaders make smarter, faster, better decisions. The company pairs its proprietary high-frequency data with applied artificial intelligence to better inform decisions on what people think and how they will act. Learn more at morningconsult.com.
Contact: [email protected]
Interested in connecting with a member of the Morning Consult team regarding our recent data and analysis? Email [email protected].
We want to hear from you. Reach out to this author or your Morning Consult team with any questions or comments.
Contact Us