Press
Morning Consult Triples in Size Since Pre-Pandemic, Embracing Hybrid Model and Team Member Choice
The decision intelligence company is committed to supporting 500+ team members across 35 states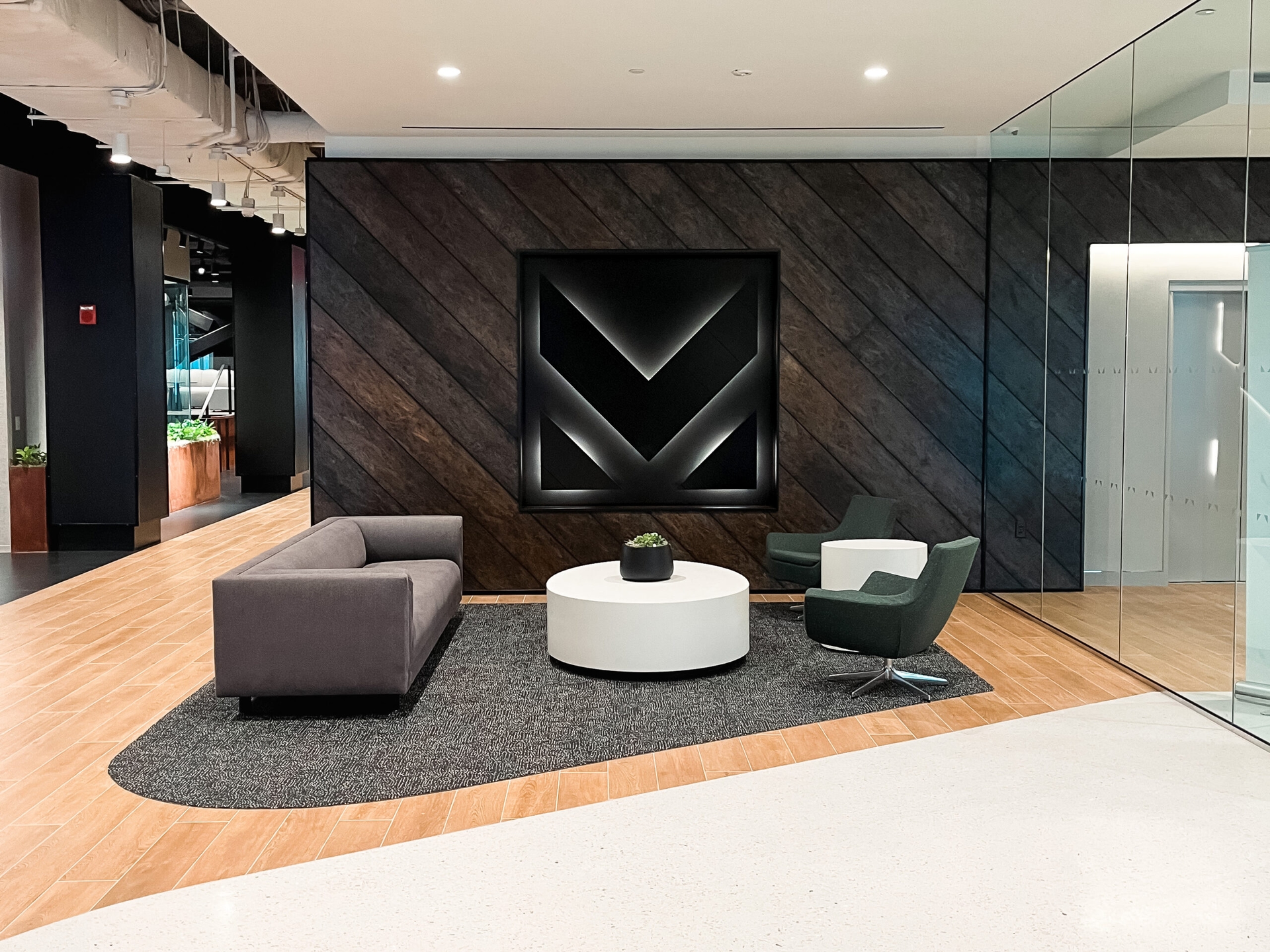 WASHINGTON — FEBRUARY 8, 2022 — Decision intelligence company Morning Consult, which has tripled in size the past two years alone, is embracing a fully hybrid work model to empower its more than 500 team members to work in their preferred environment, whether fully remote, partially remote, or fully in-office.
The company, which has operated fully remote since March 2020, is offering the opportunity for team members to choose to work from its new Washington headquarters and new offices in New York, San Francisco and Chicago beginning this month. Designed during the pandemic to prioritize safety and reflect the needs of Morning Consult's distributed workforce, the offices are world-class facilities featuring technology-enabled collaborative spaces, flexible seating, physically-distanced desks, lockers, a clean desk policy, maximized air filtration and more.
"Our record growth and award-winning culture is a testament to our best-in-class talent. The future of work is here, and we're committed to supporting our team members' choice of where and how to work."
Michael Ramlet, co-founder and CEO of Morning Consult.
The company, which adopted a COVID-19 vaccination policy last fall, has invested in the technology, resources and infrastructure for its hybrid work model. It spent the last year surveying its employees and holding focus groups to better understand how to support its team as the company expanded across 35 states. It will continue to offer the remote work benefits available since the spring of 2020, including a monthly Internet stipend and bonus for home office upgrades.
In 2021, Morning Consult collected more than 10.5 million interviews from around the world, averaging 20 interviews a minute. The company expanded its daily, high-frequency tracking survey to 44 countries and grew its annualized contract bookings by 72 percent. In June of last year, Morning Consult announced its $75 million Series B round at a $1.02 billion "unicorn" valuation.
About Our Growth
World-class facilities in Washington, New York, San Francisco, Chicago
More than 110,000 sq. ft. of total premier office space
500+ team members in 35 states
90% team growth since Dec. 2019
Surveying in 40+ countries every day
Conducting 20 interviews / minute
About Morning Consult
Morning Consult is a global decision intelligence company changing how modern leaders make smarter, faster, better decisions. The company pairs its proprietary high-frequency data with applied artificial intelligence to better inform decisions on what people think and how they will act.
Interested in connecting with a member of the Morning Consult team regarding our recent data and analysis? Email [email protected].
We want to hear from you. Reach out to this author or your Morning Consult team with any questions or comments.
Contact Us