Most People Plan to Watch Impeachment Coverage. Nearly Half of Republicans Don't
72% of adults say they're generally more concerned than entertained by politics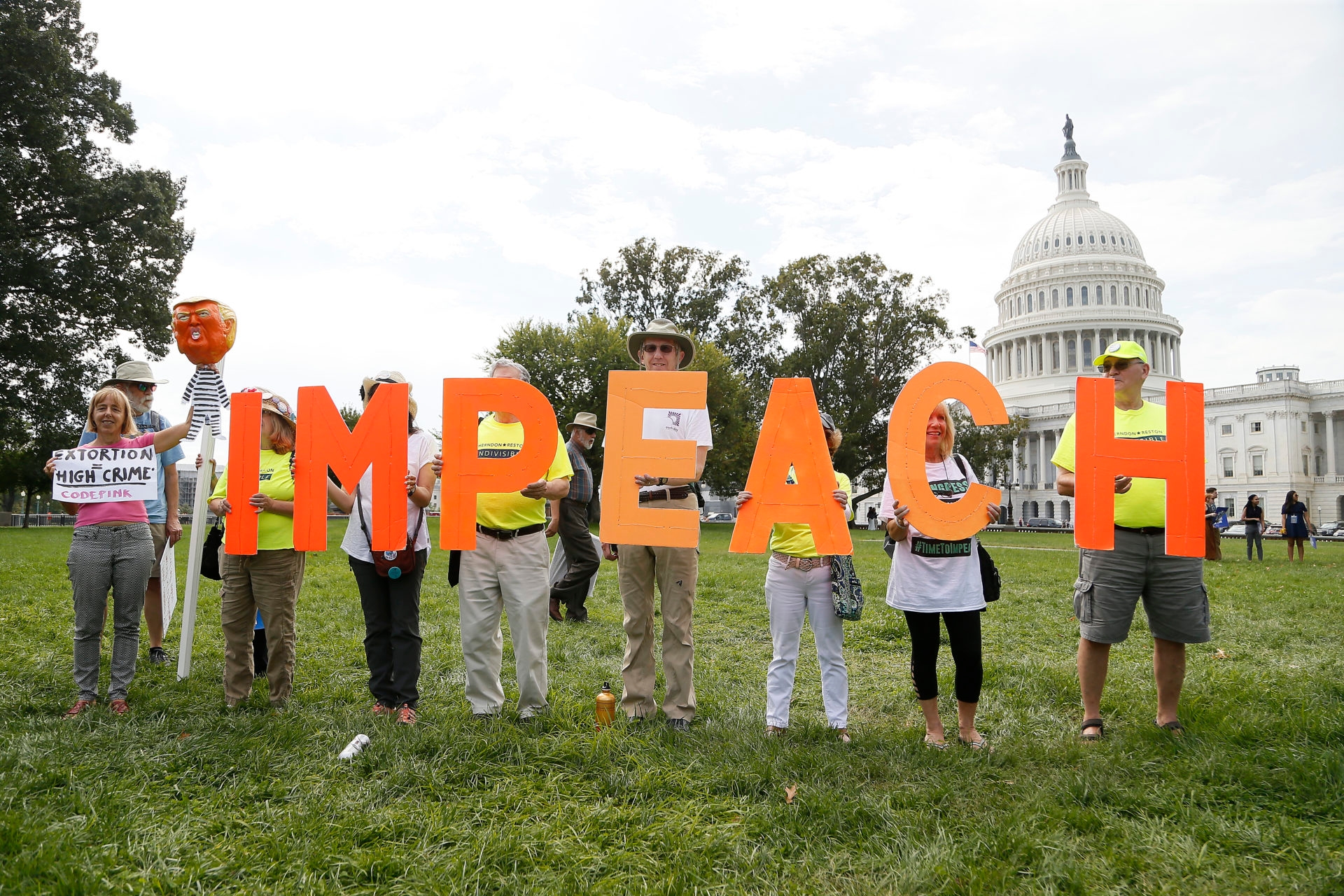 Key Takeaways
70% of Democrats plan to watch some or all of the impeachment proceedings, while 49% of Republicans have no plans to watch.

77% of Democrats and 72% of Republicans said they are more concerned about politics than entertained by them.
On Sept. 24, Speaker Nancy Pelosi (D-Calif.) announced that the House of Representatives was moving forward with a formal impeachment inquiry into President Donald Trump. As television networks prepare to cover impeachment proceedings, new polling finds that while much of the public -- especially Democrats and those with an interest in politics and public affairs -- is eager to tune in, the lion's share of Republicans would rather sit this one out. 
An Oct. 3-5 Morning Consult/The Hollywood Reporter survey found that a majority of the 2,200 adults surveyed -- 53 percent -- plan to watch some or all of the impeachment proceedings. Seventy percent of Democrats said they plan to check out at least some of the coverage, while nearly half of Republicans (49 percent) said they did not plan to watch the impeachment proceedings at all. 
The poll's margin of error is 2 percentage points.
Seventy-three percent of the 424 adults who described themselves as extremely interested in politics and public affairs said they planned to watch some or all of the proceedings. The margin of error for that sample is 5 points. 
But even as politics continue to lead the news cycle and provide material for late-night comics, audiences aren't necessarily being entertained: Nearly three-quarters (72 percent) of all adults said they generally feel more concerned about politics these days, while 13 percent said they are generally more entertained. 
Democrats and Republicans both expressed concern over the current state of politics, with 77 percent of Democrats and 72 percent of Republicans saying they were more concerned about politics, compared to 13 percent of Democrats and 14 percent of GOP adults who said they were more entertained. The margin of error for the Democratic and Republican subsamples is 4 points.
In recent years, political events have captivated the public's attention, with hearings televised on major networks. In 2017, approximately 19.5 million people watched live coverage of former Federal Bureau of Investigation Director James Comey's testimony before Congress across 10 networks, including ABC, CBS, NBC, CNN and Fox Business Network, according to Nielsen data. And in 2018, Nielsen reported that 20.4 million viewers watched the testimonies of then-Supreme Court nominee Brett Kavanaugh and Christine Blasey Ford on ABC, CBS, NBC, Fox News, CNN and MSNBC. 
Forty percent of adults, including 47 percent of Democrats and 42 percent of Republicans, said they're reading more political news than they did five years ago.
Sarah Shevenock previously worked at Morning Consult as a reporter covering the business of entertainment.
We want to hear from you. Reach out to this author or your Morning Consult team with any questions or comments.
Contact Us