Most Voters Hope Next SCOTUS Justice Backs Abortion Rights
Kennedy, set to retire at the end of the month, has supported Roe v. Wade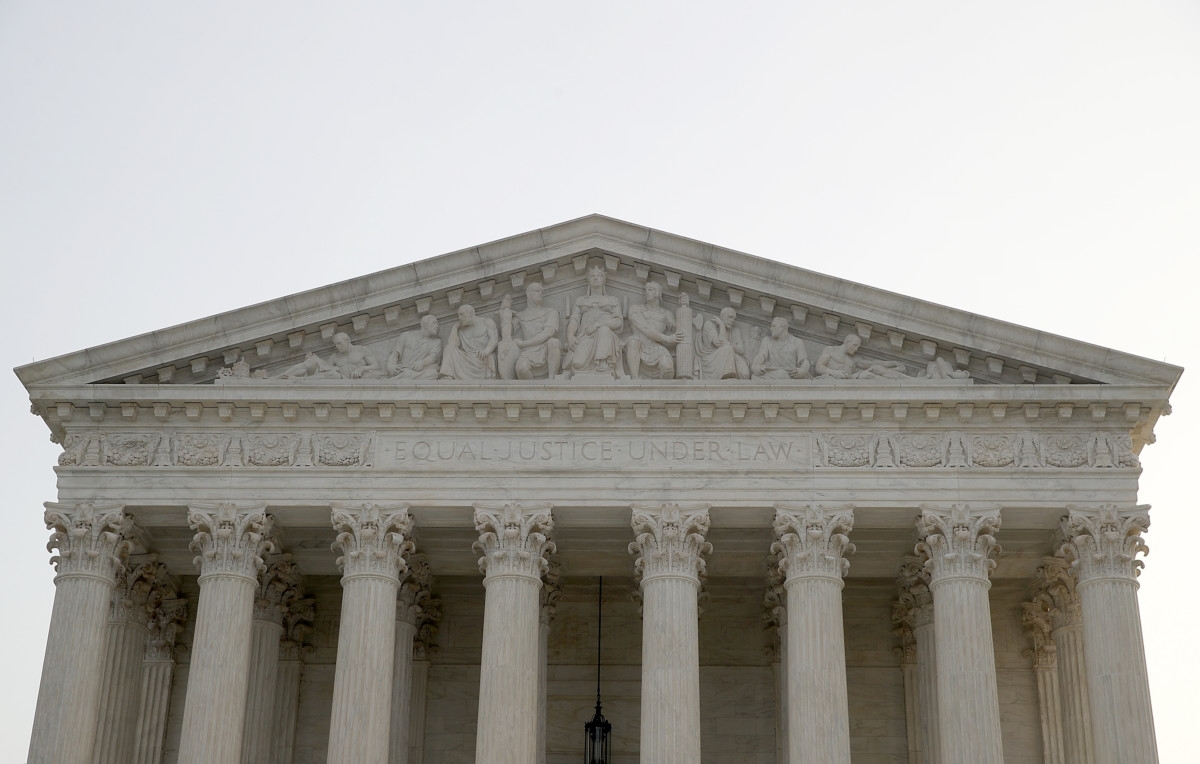 Key Takeaways
52% want Kennedy's replacement on the Supreme Court to support abortion rights, while 29% said the opposite.

By a more than 2-1 margin, voters said candidates' qualifications should be more important than how they might rule on social and political issues.
With questions about precedent and Roe v. Wade set to feature heavily in the debate around the upcoming confirmation process for Supreme Court Justice Anthony Kennedy's successor, a new Morning Consult/Politico poll finds most voters want his replacement to support abortion rights.
According to the online survey, conducted June 28-29 -- after Kennedy, 81, announced he was retiring from the bench -- 52 percent of respondents said they hoped the next justice would support abortion rights. That includes 73 percent of Democrats and 49 percent of independents. For independents, that was more than double the share (24 percent) who said the next justice should oppose abortion rights.  
Twenty-nine percent of voters, including 54 percent of Republicans, said they hope the next justice would oppose abortion rights, while 31 percent of GOP voters said the opposite. The survey of 1,990 registered voters carries a margin of error of plus or minus 2 percentage points.
While Kennedy has not been a full-throated supporter of abortion rights, he voted in 1992 to affirm Roe v. Wade, the 1973 landmark decision that secured the constitutional right to have an abortion.
After Senate Republicans changed the rules last year, Supreme Court nominees now require a simple majority in the Senate for confirmation, rather than the original 60-vote threshold. The GOP holds a one-seat edge over their Democratic counterparts, 51-49, and with Sen. John McCain (R-Ariz.) in Arizona undergoing treatment for brain cancer, Senate Majority Leader Mitch McConnell (R-Ky.) has little room for error on the vote.
Sen. Susan Collins, a Republican moderate from Maine and a key vote in the chamber, said Sunday on ABC's "This Week" that a "candidate for this important position who would overturn Roe v. Wade would not be acceptable to me, because that would indicate an activist agenda that I don't want to see a judge have."
When asked directly about Roe v. Wade, most voters agreed: Fifty-six percent of respondents in a February 2017 Morning Consult/Politico survey said the Supreme Court should not overturn the landmark case.
While the new poll shows most voters prefer a judge who supports abortion rights, it also indicates they think senators should be more concerned about a candidate's legal chops than his or her policy positions.
Sixty-one percent of voters said senators should base their vote primarily on whether a Supreme Court nominee is qualified to serve, while 24 percent said what matters is where the candidate stands on political and social issues that might come before the court.
Cameron Easley is Morning Consult's lead analyst for U.S. politics. Prior to moving into his current role, he led Morning Consult's editorial coverage of U.S. politics and elections from 2016 through 2022. Cameron joined Morning Consult from Roll Call, where he was managing editor. He graduated from the University of North Carolina at Chapel Hill. Follow him on Twitter @cameron_easley. Interested in connecting with Cameron to discuss his analysis or for a media engagement or speaking opportunity? Email [email protected].
We want to hear from you. Reach out to this author or your Morning Consult team with any questions or comments.
Contact Us