Republicans More Likely Than Before to Trust Trump Over Political Media
Among all voters, the media's slim advantage over Trump has narrowed since May 2017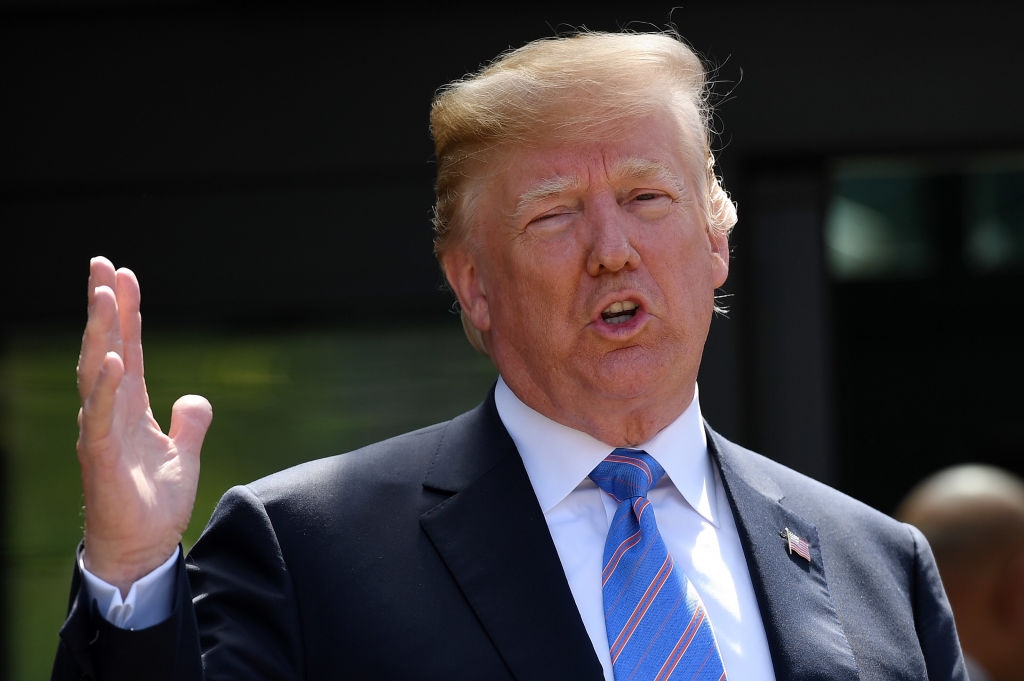 Key Takeaways
The gap between Republican voters' trust in Trump over the media widens 10 points in a year.

36% of voters trust national political media to tell the truth, compared to 33% who trust the president.
The gap between Republicans' trust in President Donald Trump and in the political media has widened since last year, amid the president's continued criticism of the press.
A new Morning Consult/Politico poll found that the share of Republican voters who believe the national political media will tell the truth dropped 4 percentage points to 7 percent since a May 16-18, 2017 survey, while their trust in Trump's truth-telling rose 6 points, to 71 percent.
In the latest poll, 22 percent of Republicans said they didn't know or had no opinion on whom to trust, the lowest share among party affiliations, suggesting Republicans were more confident in their views.
The new poll, conducted June 22-24 among a national sample of 1,989 registered voters, comes after the president's latest criticism of what he's dubbed "fake news" on Twitter and the administration's dispute with the press last week regarding the facts of Trump's controversial family separation policy.  
Some Republicans' distrust in the media was on display at a campaign rally in West Columbia, S.C., Monday night, where Trump appeared ahead of Republican Gov. Henry McMaster's ultimately successful runoff primary election. Apparent Trump supporters at the rally chanted and told CNN's White House correspondent Jim Acosta to "go home."
Television news has received the brunt of voter outrage, compared to newspapers, according to a separate Morning Consult poll conducted in January, which found confidence in TV news among all voters had dropped 5 points since December 2016, while trust in newspapers was unchanged.
Over half of Republican voters in the January survey – 58 percent – said they didn't have confidence in television news, and 53 percent said the same about newspapers.
In the new poll, faith in both the media and Trump to tell the truth dropped a total of 5 points among self-described independents, while the share of independents who were unsure whom to trust rose to a 44 percent plurality.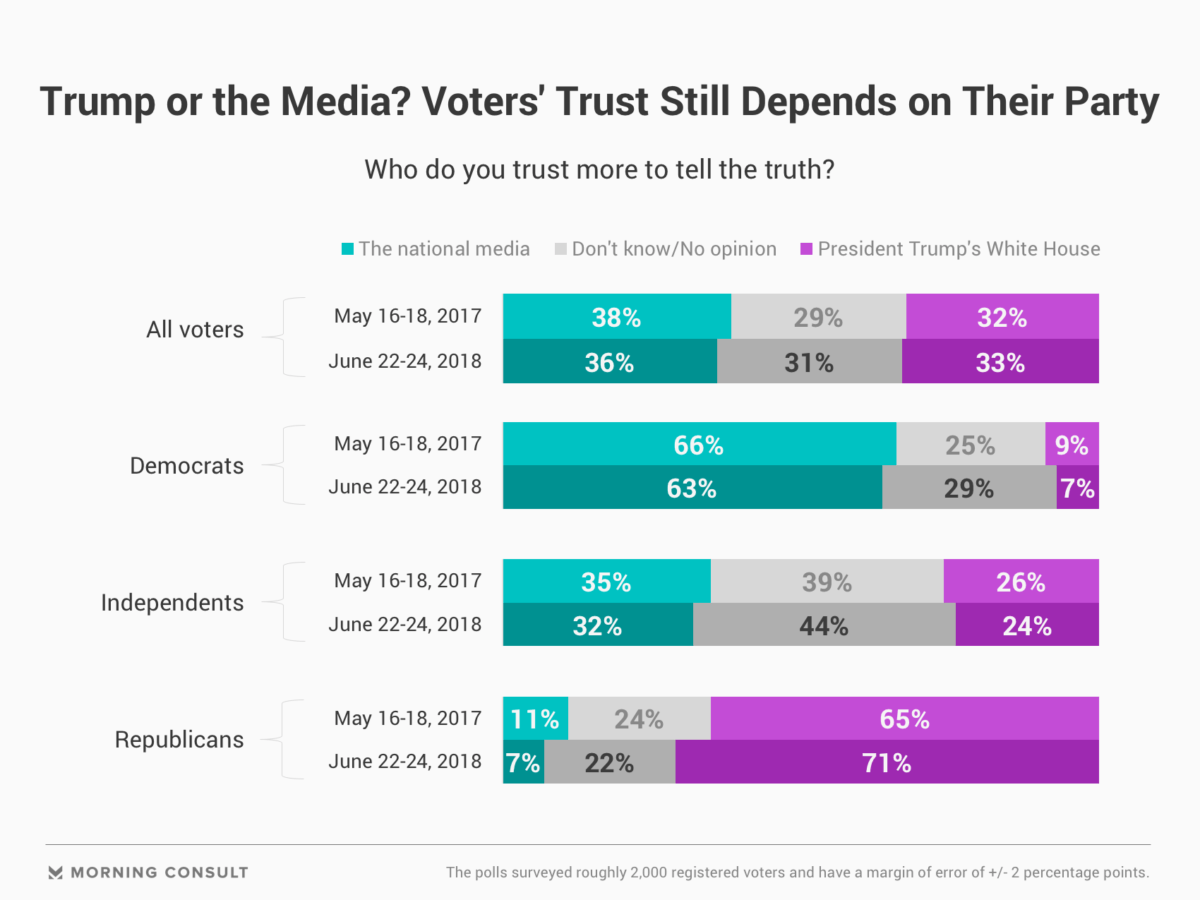 Overall, voters were virtually split: 36 percent of registered voters said they trust the national political media to tell the truth, compared to 33 percent who chose the president. Another 31 percent didn't know or had no opinion. The survey has a margin of error of 2 percentage points.
Despite Trump's repeated attacks on the press, the findings in the latest poll are not much different than when Morning Consult/Politico asked voters the same question last May. In that survey, 38 percent of voters said they had more faith in media to tell the truth, while 32 percent said they trusted Trump.
Eli Yokley is Morning Consult's U.S. politics analyst. Prior to his current role, Eli was Morning Consult's senior reporter covering U.S. politics. Eli joined Morning Consult in 2016 from Roll Call, where he reported on House and Senate campaigns after five years of covering state-level politics in the Show Me State while studying at the University of Missouri in Columbia, including contributions to The New York Times, Politico and The Daily Beast. Follow him on Twitter @eyokley. Interested in connecting with Eli to discuss his analysis or for a media engagement or speaking opportunity? Email [email protected].
We want to hear from you. Reach out to this author or your Morning Consult team with any questions or comments.
Contact Us