Movie Theaters Need New Films and Sanguine Customers. What Will Next Year Bring?
Experts say dual theater and at-home releases aren't ideal for theaters, but industry must take what it can get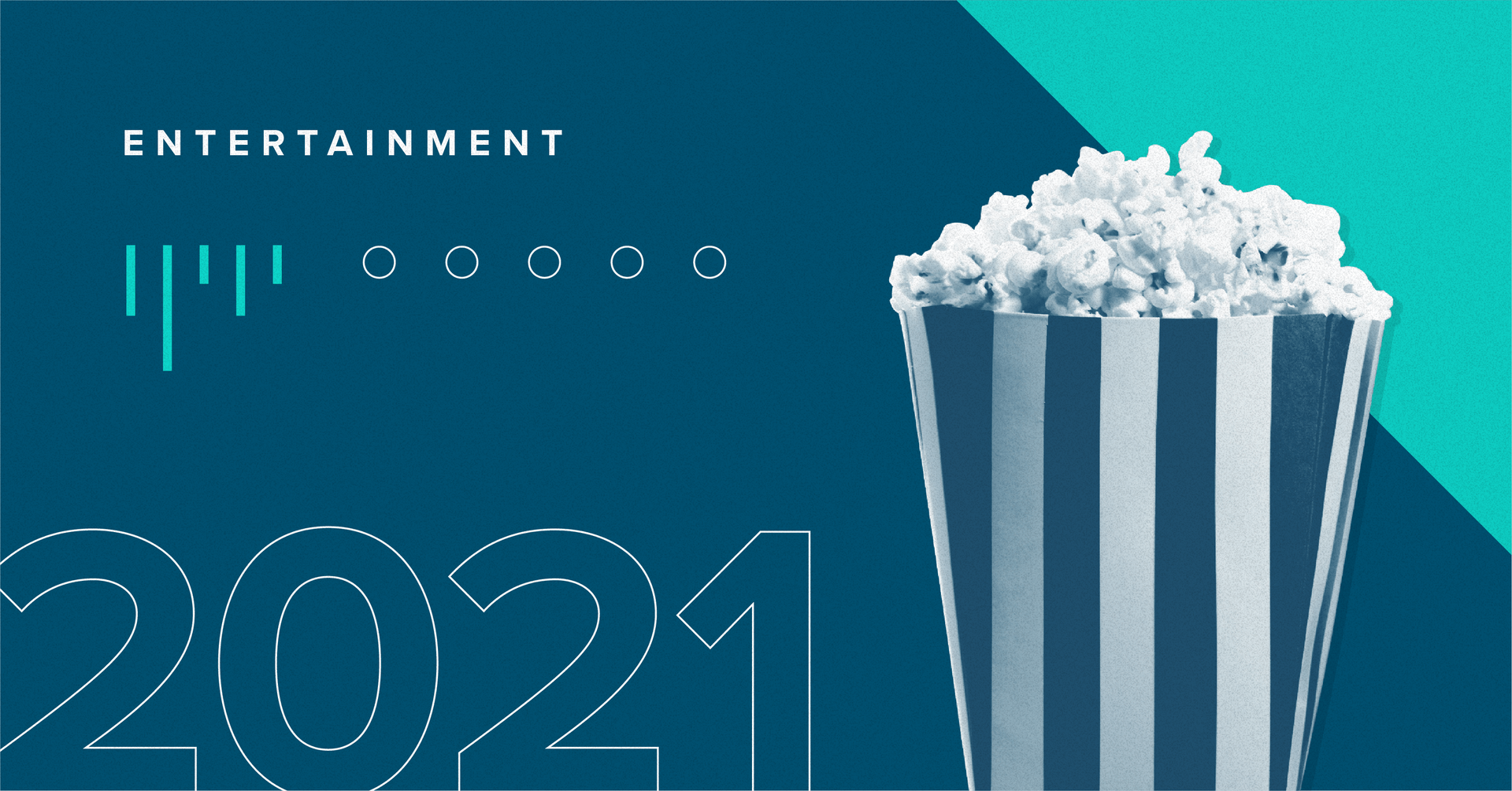 Key Takeaways
Foot traffic at movie theaters nationwide since March 11 has averaged 25% of pre-COVID levels, according to data from SafeGraph Inc.

24% of adults said they feel comfortable going to a movie theater, per a Dec. 4-6 Morning Consult poll.
As we near the end of a year that has upended life as we know it, Morning Consult is looking ahead to what 2021 will bring. Sarah Shevenock reports on whether movie theaters can survive without in-person audiences and with stark changes to the distribution model:
Movie theaters had a rosy outlook in January, with studios preparing to release a slate of films challenging the record-breaking box offices of the last few years. Then the COVID-19 pandemic hit. 
While some U.S. industries have started to recover since spring lockdowns, new data shows movie theaters have yet to experience the same rebound, with fewer new titles to tout and a customer base that's still afraid to go back to the movies.  
"Movie theaters do not control their own destiny," said Eric Wold, senior analyst with B. Riley Securities. "If a theme park gets the green light to open, they can open: They control the rides, they control the interactions, and they can bring people into the parks. If a movie theater gets the green light to open and there's no films to be shown, there's nothing they can do about it." 
Given recent encouraging news on vaccines, theaters are hoping to reopen in droves by mid-2021 — but they'll need to survive until then. Industry insiders predict that while the first half of next year will be rough for theaters, the movie theater experience will not become obsolete, even as studios announce unconventional, at-home premieres of anticipated titles.
Data from SafeGraph Inc., a data company that provides store visitor insights, shows that foot traffic across the country for industries including cafes, restaurants, hotels and stores has either returned to pre-COVID levels or has made a modest recovery from lows in March. Movie theater foot traffic, however, continues to constitute just a fraction of its early spring levels. 
On March 11, the day the World Health Organization declared COVID-19 a pandemic, nationwide movie theater foot traffic was 108 percent of what it was on March 1. By April 1, nationwide foot traffic was 12 percent of pre-COVID levels. On Nov. 8, it was 27 percent. 
Complicating theaters' road to recovery, Warner Bros.' recently announced plans to concurrently release its 2021 titles in theaters and on WarnerMedia's HBO Max service, where films will stream for 30 days. Wold said the studio's early films for 2021, combined with its decision to use the same distribution model for "Wonder Woman 1984," set for release on Dec. 25, will likely not have a huge impact on theaters in the first half of the new year. 
Thaddeus Bouchard, founder and president of Screendollars Cinema Advertising, a company focused on movie advertising, said Warner Bros.' decision gives consumers a choice while ensuring that there is a ready supply of material for theaters. 
"Theaters have now 17 high-quality studio films that they can depend on being released and available to show next year," Bouchard said. "That's saying something compared to where we've been in the last nine months." 
This year has seen 57 wide releases, compared to 131 in 2019, according to the film industry data website The Numbers.
Local government restrictions also impeded theaters' recovery in key markets, with operations in Los Angeles and New York City not reopening after closures in March, according to the National Association of Theatre Owners.
Some cities, such as San Francisco, reopened theaters, but did not allow concession sales — a major blow according to Wold, who described food and drinks as "the lifeblood of theaters." Wold said that opening New York City, Los Angeles and San Francisco is "key to solidifying the film slate because those three markets alone are about a quarter of the U.S. box office."
Throughout June, July and August, foot traffic at New York state theaters averaged 34 percent of pre-COVID levels, while California foot traffic averaged 23 percent. 
In September, NATO, the Directors Guild of America, the Motion Picture Association and more than 70 directors, producers and writers wrote a letter to Congress that said if movie theaters do not receive financial aid, "69 percent of small and mid-sized movie theater companies will be forced to file for bankruptcy or to close permanently, and 66 percent of theater jobs will be lost."
According to data from NATO, the number of indoor movie screens in the United States fell by 164 from 2019 to 2020. 
"I don't think we will see much of an impact to the movie theater industry in the first half of next year. We already knew that 'Wonder Woman' was going to be there," Wold said of plans to stream the superhero film. 
He added that the Warner Bros. films scheduled for release in the early part of next year are not blockbuster titles. Wold categorized five of Warner Bros.' films as blockbusters ("The Suicide Squad," "The Matrix 4," "Dune," "Godzilla vs. Kong" and "Space Jam: A New Legacy") — with all but "Godzilla vs. Kong" set to be released after July 4.
Most theaters have "fortified their balance sheets to have a lifeline through 2021," Wold said.
In Cinemark Holdings Inc.'s most recent earnings call, Sean Gamble, chief operating officer and chief financial officer, said the company is "well positioned to effectively see our way through the pandemic," thanks in part to an anticipated reduced cash burn through 2021 and "a cash runway that extends into the fourth quarter of 2021."  
AMC Entertainment Holdings Inc. has struggled, though, with losses totaling more than $3 billion through September. In its most recent earnings report, Chief Executive Adam Aron said the company has navigated the pandemic and raised funds through new debt and equity capital, concessions from creditors and landlords, and asset sales since March. 
Details of the Warner Bros. deal are scarce, but exhibitors and some studio partners were reportedly not informed, according to The Hollywood Reporter. 
AMC, which reached a deal with Universal Pictures to shorten the window of theatrical exclusivity for the studio's films in exchange for a share of the titles' video on-demand revenue, balked at the announcement from Warner Bros. In a statement to The Wrap, Aron said the company started "immediate and urgent dialogue" with Warner Bros. to renegotiate terms for showing the studio's films in its theaters. Cineworld Group PLC said in a statement that it believes Warner Bros. and exhibitors will "reach an agreement about the proper window and terms that will work for both sides" when theaters reopen.
Neil Macker, a senior equity analyst with Morningstar, Inc., said exhibitors may be more receptive to a Universal-type deal, as theaters still get an exclusive window to screen films as well as a share of the VOD revenue. 
Warner Bros., which did not respond to a request for comment, recently attempted to fill theaters with the September release of Christopher Nolan's "Tenet." To date, the film has grossed more than $359 million worldwide, but just $57.6 million domestically, according to Box Office Mojo.
"There was this collective gasp when 'Tenet' did not do well, because there was still a lot of hope that that would signal the beginning of the reboot," Bouchard said. "Instead, it was more like a point as we're bouncing along the bottom." 
The muted North American reception of "Tenet" led studios to reconsider the theatrical blockbuster in 2020. In addition to Warner Bros.' decision to stream "Wonder Woman 1984," Walt Disney Co. sent "Mulan" to its Disney+ streaming service in September and will do the same with "Soul" on Dec. 25. Disney will also debut the computer-animated fantasy film "Raya and the Last Dragon'' in theaters and on Disney+ on March 5. Early home access won't be free, though: Subscribers will have to pay roughly $30 to watch, similar to how "Mulan" arrived on the platform. 
"For the vast majority of moviegoing nowadays, it depends on blockbusters or family films or maybe even horror films to generate moviegoing," Macker said. "If the studios decide that there's just not a big enough audience, they're not going to release their movies to them."
WarnerMedia's decision to release Warner Bros.' 2021 slate on streaming could be a bet on consumer comfort, according to Macker, as studios reckon with smaller theater audiences and high audience demand for at-home entertainment. 
Once theaters do open, they'll need consumers' comfort level with returning to the movies to be much higher than it is now.
Consumer comfort with going to the movies has remained relatively low since the start of the pandemic. As of Dec. 4-6, per Morning Consult tracking, about one-quarter said they would feel comfortable going to the movies. Younger adults, along with Republicans, have expressed more comfort with returning to the theater since tracking began in the spring.
When some movie theaters reopened this summer, they rolled out various promotions to entice consumers to return. An Aug. 21-23 Morning Consult survey found that most promotions wouldn't entice consumers who were already hesitant to return, but that 30 percent of those who were uncomfortable going to the movies would be more likely to visit if they could rent out a theater for private use. Theater chains — including AMC, Cinemark and Alamo Drafthouse Cinema — have offered consumers the rental option. 
Implementing health and safety measures increased consumer comfort, according to a May Morning Consult poll. Regularly sanitizing high-touch surfaces and installing more hand sanitizer dispensers in public spaces were two of the measures that made consumers more comfortable. 
In August, NATO partnered with exhibitors to launch CinemaSafe, a program that provides consumers with information on the health and safety measures implemented by theaters. That, combined with other actions such as reducing capacity at showings and allowing for private rentals, has the potential to ease the anxiety consumers may feel about returning.
But the next hurdle -- finding appealing films that will draw consumers in -- could be the most challenging. 
Industry insiders anticipate more deals similar to the Universal and Warner Bros. agreements. But questions remain as to how the Warner Bros. deal may play out long term and whether this move to address the unique circumstances of the pandemic will remain a permanent part of the distribution model. 
Wold believes that as more theaters open and more films are released, it's likely that Warner Bros. "pivots and either eliminates this plan altogether or shifts to more of a Universal-type deal."
"It's probably more harmful to the exhibition space in the long run if you start changing consumer experiences, that kind of mindset in terms of when they should expect films to become available," he said. "You need to have the studios and exhibitors be partners."
Sarah Shevenock previously worked at Morning Consult as a reporter covering the business of entertainment.
We want to hear from you. Reach out to this author or your Morning Consult team with any questions or comments.
Contact Us