Teen TV Dominates August Netflix Rankings
Experts say the pandemic and an increase in streaming have created a larger audience for the genre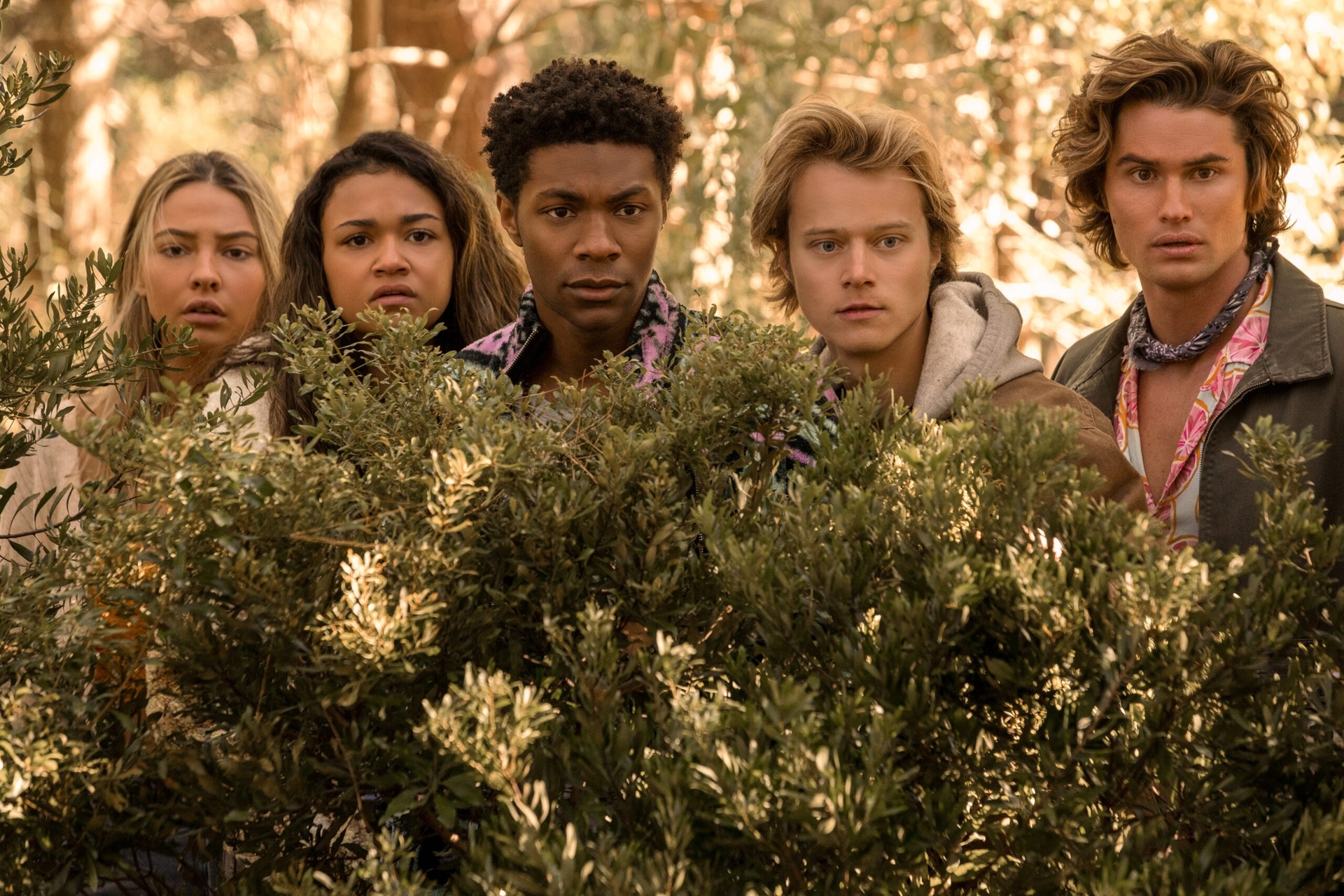 Key Takeaways
The Netflix original "Outer Banks" and the CW's "All American" were two of the three most popular TV shows on Netflix in August.

Demand for "Outer Banks" in the United States last month was roughly 28 times that of the average teen series, per Parrot Analytics data.

"All American" is the most popular young adult series on the platform this year, followed by "Outer Banks" and "Shadow and Bone."
The most popular show on Netflix last month wasn't "Manifest," "Lupin" or any other buzzy series that has stolen recent headlines. Rather, it was "All American," a teen drama about a high school football player that airs on the CW network, a haven for young-adult content. "Outer Banks," Netflix's own popular original teen series, wasn't far behind. Together, the two shows' success underscores the outsized importance of teen content to the continued growth of streaming.
Starting July 28, "All American" spent 35 straight days in the U.S. Top 10 rankings, followed closely by "Outer Banks," which spent 30 days in the Top 10 in that time frame and was bolstered by the debut of its second season at the end of July.
"The Kissing Booth 3" — a teen rom-com based on a story in Wattpad, a crowdsourced writing platform where young-adult fiction thrives — appeared in the Top 10 for nine days, while the new Netflix original film "He's All That," starring TikTok personality Addison Rae, spent four days on the list after hitting the service on Aug. 27.
Netflix's Most Popular Films, TV Shows in August
Number of days each film or TV show spent in Netflix's U.S. Top 10, Aug. 1-31
Morning Consult analysis of Netflix data
Aron Levitz, president of Wattpad WEBTOON Studios, which works with Hollywood studios and streamers to develop WEBTOON and Wattpad original content, said one advantage of the young-adult genre is its ability to explore topics related to love and friendship that resonate with viewers of all ages. The rise of streaming services brought these initially teen-targeted programs to viewers who might have otherwise skipped them due to the stigma of consuming that type of content outside of their teenage years. 
"Streaming has made a lot of this more accessible and broke down the walls that channels created for marketing reasons," Levitz said. "Whether you watch 'Holidate' or a 'Kissing Booth,' all of that is now accessible to you no matter if you watched an action movie before it or a drama after it."
Ian Greenblatt, managing director of technology, media and telecom intelligence at J.D. Power, said the pandemic also brought more eyes to the genre as children suddenly had more time at home and parents spent more time watching TV with them. 
"It's important to engage the growing cohort of teens because you have got to hook them and get them used to high-quality content early," Greenblatt said, "so they know that's a silo to return to for high-quality content that gets their needs and wants." 
Investing in content geared toward younger consumers is vital for streamers looking to attract future subscribers, he added, since young viewers eventually make their own purchasing decisions. Netflix's U.S. growth has stalled (it actually lost 433,000 U.S. subscribers in the second quarter), so targeting the next generation of consumers might be one way to reinvigorate that key market. 
According to data from Parrot Analytics, which measures global audience demand for Hollywood content, "Outer Banks" was the most in-demand teen drama in the United States last month -- and roughly 28 times more in-demand than the average series. Fellow teen dramas "Riverdale," "Gossip Girl" and "All American" also saw exceptional demand last month.
The Most Popular Teen Content on Netflix This Year
Number of days each film or TV show spent in the platform's U.S. Top 10, Jan.1-Aug. 31
Morning Consult analysis of Netflix data
The popularity of teen programming is not just a summer phenomenon, as films and TV shows in the genre have been featured in the U.S. Top 10 throughout the year. 
The "Twilight" films and Netflix's original "Fear Street" teen-centric horror trilogy spent significant time in the rankings in July, while the Netflix original "Shadow and Bone" was in the Top 10 for 21 days following its April 23 release. On its second-quarter earnings call, Netflix said the fantasy series was watched by 55 million households in its first four weeks on the platform, making it the ninth most popular Netflix original as of July.
Sarah Shevenock previously worked at Morning Consult as a reporter covering the business of entertainment.
We want to hear from you. Reach out to this author or your Morning Consult team with any questions or comments.
Contact Us