Originals, 'The Office,' Live Sports: Here's What's Drawing in Peacock Viewers
Experts say exclusive sports will become increasingly present on streaming platforms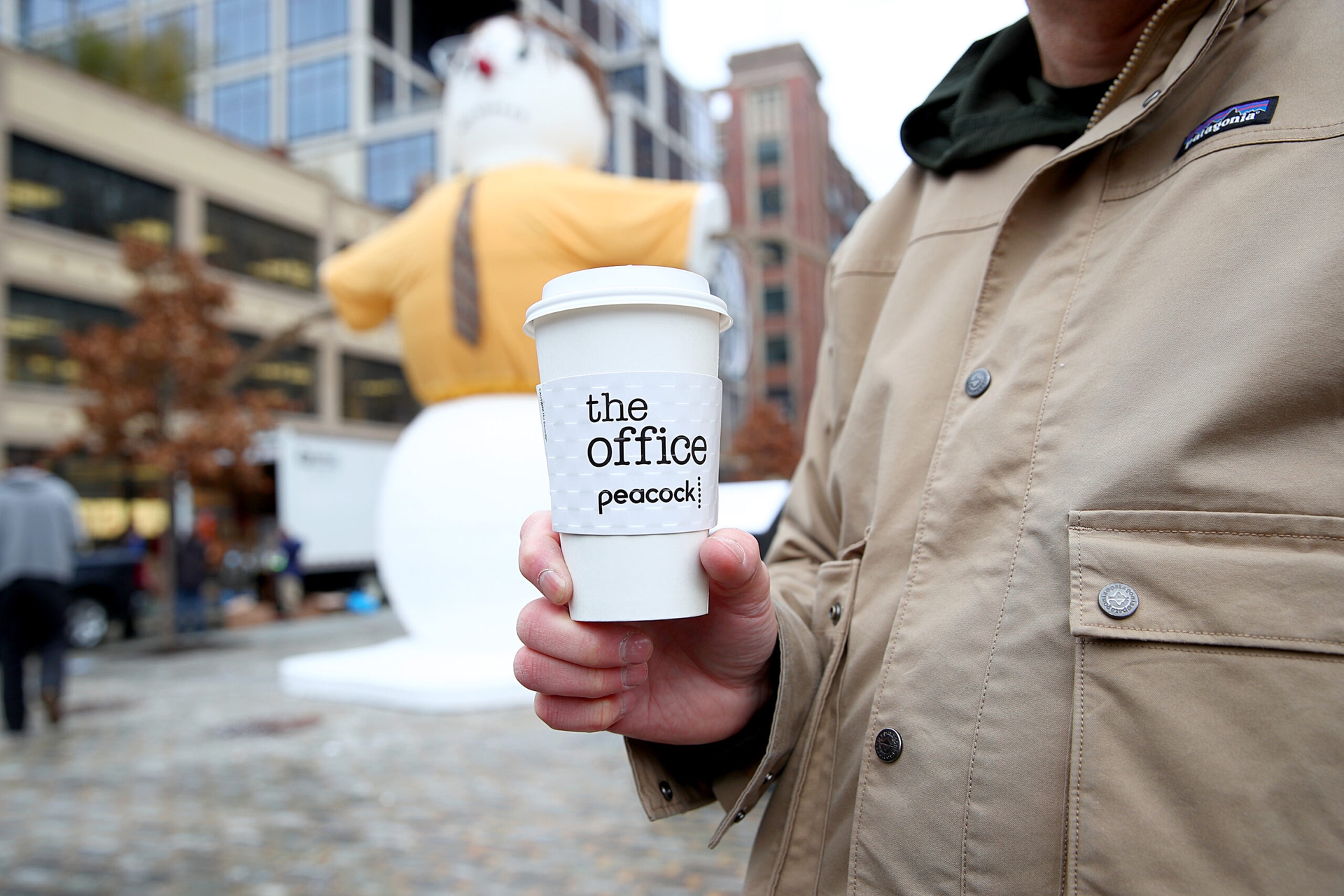 Key Takeaways
51% of Peacock users said original programs, such as "Saved by the Bell," were a reason they signed up for Peacock.

Half of Peacock users signed up for the service in the latter half of 2020, while 14% said they signed up in January.

Among those who don't use Peacock, 29% said the inclusion of NFL games would make them more likely to sign up for the service. 
When streaming's most popular show — the 2005-2013 NBC sitcom "The Office" — moved on Jan. 1 from Netflix to Peacock, the latter took steps to ensure everyone knew, airing spots that touted its library of all nine seasons, extended episodes and exclusive bonus content. And while "The Office" is undoubtedly popular, new polling finds that Peacock's live sports and original programming are also drawing in viewers.
In the Jan. 15-17 Morning Consult survey, just over half (51 percent) of Peacock users said original programming, such as the "Saved by the Bell" reboot, was a reason they signed up for the service. Forty-six percent said the same of "The Office," which the Comcast Corp.-owned streamer reportedly reacquired the rights to in a five-year deal worth $500 million — five times the amount Netflix Inc. paid. 
NBCUniversal Chief Executive Jeff Shell said in the company's fourth-quarter earnings call that they believed the Steve Carell-led sitcom was being more actively streamed on Peacock than it was on Netflix, adding that viewing of "The Office" is driving the consumption of other comedies, including "Parks and Recreation" and "Brooklyn Nine-Nine."
Data from Reelgood, an online service highlighting films and TV shows available for streaming in the United States and the United Kingdom, shows that the number of Reelgood users using Peacock's free tier increased by 17 percent the week of Jan. 8 compared to the week of Dec. 25, 2020, while the number of Peacock Premium users grew by 5 percent. Morning Consult polling found that 14 percent of the Peacock users surveyed said they signed up for the service in January.
As the streaming marketplace gets increasingly crowded, relative newcomers such as Peacock must quickly figure out their brand's identity and how their programming can set them apart from competitors.
Brett Sappington, vice president at Interpret, a global market research company specializing in the entertainment industry, said Peacock's marketing focus on "The Office" is an effort to attract the program's vast and passionate audience to the service, but predicts the NBC streaming service will pivot to promoting other content in the coming months. 
Peacock's free tier includes "The Office's" first two seasons, while Peacock Premium ($4.99 per month) and the ad-free Peacock Premium Plus ($9.99 per month) include all episodes and bonus content. Mark Lazarus, NBCUniversal's chairman of television and streaming, told Adweek that extended versions of "The Office" episodes account for 20 percent of Peacock consumption.
When Peacock launched nationwide in July, it publicized originals such as "Brave New World" and "Psych 2: Lassie Come Home," as well as international series whose exclusive U.S. rights are owned by Peacock. 
The service's reboot of "Saved by the Bell," which premiered in November and was recently renewed for a second season, is reportedly the service's most popular original program, with three out of 10 new users choosing the reboot as the first thing they watch, according to a holiday memo sent by NBCUniversal's Shell. 
But sporting events also drove interest among the 331 users surveyed in the Morning Consult poll, with 43 percent saying that NFL games or the Tokyo Olympics motivated them to sign up. The demographic has a margin of error of 5 percentage points. 
Peacock has leaned heavily into live sports programming. They hold the exclusive rights to more than 175 English Premier League soccer matches, as well as racing events such as the NTT IndyCar Series. Recently, it was announced that the streaming service will house some NASCAR events and National Hockey League games when its cable sports channel, NBCSN, shuts down at the end of the year.
World Wrestling Entertainment Inc. also recently inked a deal with Peacock, reportedly valued at more than $1 billion, with the wrestling organization shuttering its own direct-to-consumer offering in favor of Peacock licensing its content, beginning in March. 
Sappington expects to see more sporting events shift to streaming exclusives. 
"For years, many people believed that sports would never go to streaming exclusively, just because there weren't as many people on streaming services," he said. 
But with more consumers signing up for services, Sappington said, "companies, and specifically advertisers, believe that there are enough consumers and eyeballs there that it makes it worth their while to financially support sports on that distribution method." 
Nick Khan, president and chief revenue officer for the World Wrestling Entertainment Inc., said the reach of Peacock, which is available free of charge to all Comcast cable customers, was one of the main reasons to partner with the streamer, a partnership announced on Jan. 25. 
"To be able to offer our fans our complete product that they've seen on the WWE Network for the last six years and change at a $4.99 per month price, which also includes EPL and 'The Office' and everything else that Peacock is offering, we felt there was a way to serve the fans properly and a potential way to grow our audience," Khan said. 
And sports are the most attractive property for non-Peacock users: Twenty-nine percent said NFL games would make them more likely to use the service. Twenty-three percent said the same of Tokyo Olympics content.
Alex Silverman contributed.
Sarah Shevenock previously worked at Morning Consult as a reporter covering the business of entertainment.
We want to hear from you. Reach out to this author or your Morning Consult team with any questions or comments.
Contact Us