In Chaotic Influencer Ecosystem, Perlu Looks to Connect and Empower Social Media Stars
Marketing platform links influencers and brands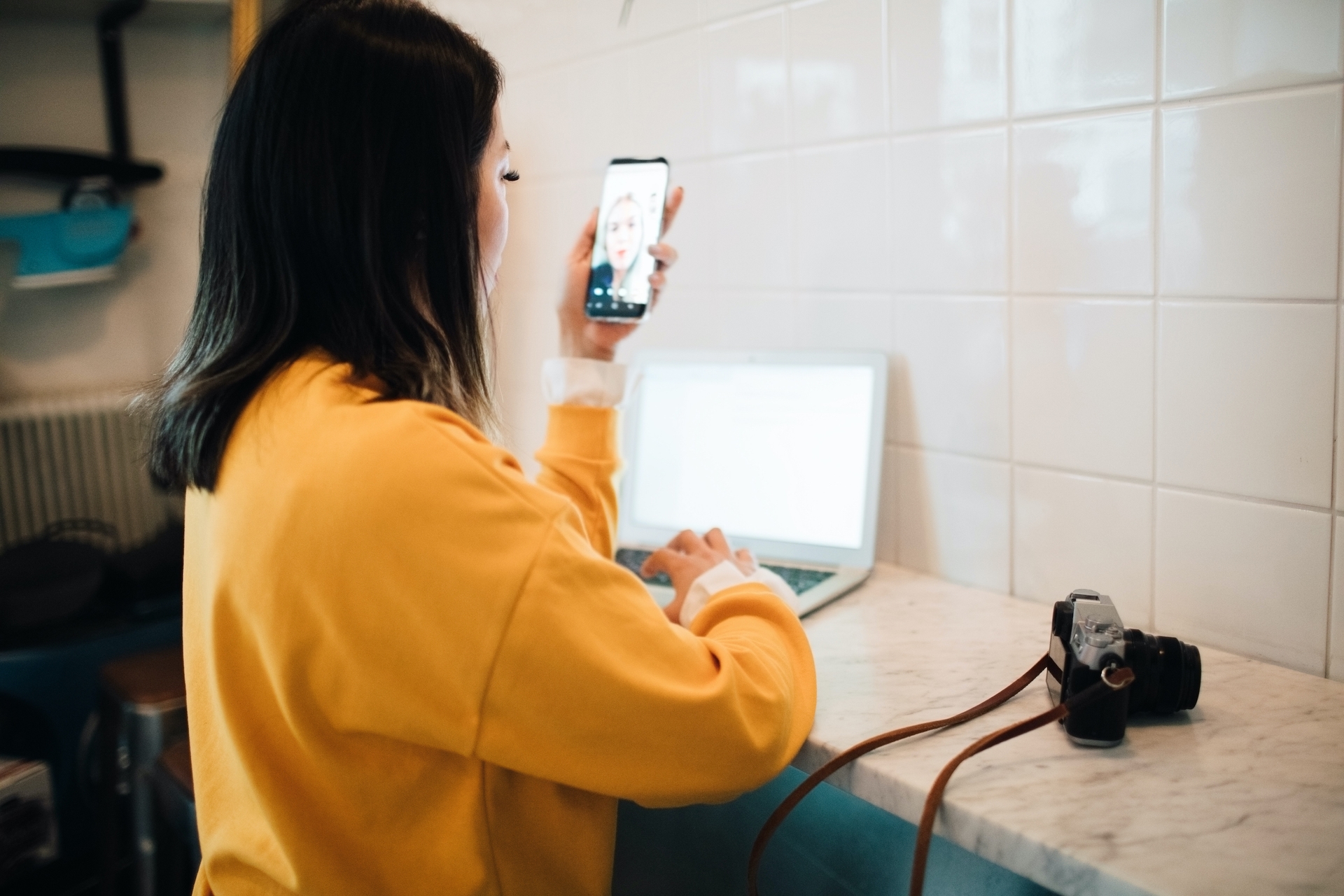 Attorney-turned-influencer Jen Ruiz was skeptical when she received an invite for Perlu, an influencer marketing platform launched in 2018.
"I get emails from new influencer platforms all the time, and I don't necessarily find them all valuable," said Ruiz, who runs Jen on a Jet Plane, a travel blog. Her more than 37,000 followers span several platforms — including Instagram, Facebook and Twitter — in addition to 424,000 monthly viewers on Pinterest.
While social media influencers often foster community and do business with one another in online spaces such as Facebook groups, those channels are often disorganized, tend to host a lot of spam content and don't necessarily allow for relevant partnerships. Influencers looking to partner with brands can turn to influencer marketing agencies, but in doing so often give up power when it comes to campaigns.
Perlu aims to simplify the influencer market, which will reach an estimated $9.7 billion valuation in 2020 worldwide according to Influencer Marketing Hub, although it didn't necessarily start with that goal in mind. The site was founded as a networking platform for influencers, but has since evolved to serve marketers and brands as well.
Influencers said Perlu's model, which currently hosts about 23,000 influencers and roughly 300 brands, gives influencers more control over their interactions, as they're able to interact with brands directly. It's also free for anyone, including businesses, to join. Perlu earns money by taking a commission on payments, typically around 25 percent, although fees don't kick in until a brand has spent more than $3,000. 
Perlu also offers a white-glove service called Launch Studio, in which they serve as a more traditional marketing consultancy and charge standard agency fees per campaign.
For Ruiz, who has had to rethink much of her business with the coronavirus crisis halting her travel plans, Perlu allows her to connect with professionals in the marketing industry, as opposed to sifting through brand partnership opportunities that aren't always relevant to her audience.
For instance, Ruiz might use Perlu to contribute to another influencer's post about something tangentially related to travel, such as recipe roundups. In exchange, that influencer will link back to Jen on a Jet Plane in the post, bringing in new audiences for Ruiz. 
"What you'll see most often on there are collaboration posts like guest posts, link swaps and bloggers working with other bloggers to boost each other's content," she said.
While that type of collaboration is common in private influencer Facebook groups, content there can get cluttered, making it difficult for influencers to find relevant partners.
"It's kind of a mess because these groups have thousands of people in them, and when you post a request in a Facebook group — everybody responds and you get tons of spam," said Andres Echenique, Perlu's co-founder and chief executive officer.
Perlu solved that problem by creating "packs," which group the influencers on the platform by the type of content they create, such as foodies or finance bloggers. 
For most of its two-year history, Perlu — which is financed by parent company Terakeet, an SEO firm that helps brands market themselves online — has focused explicitly on fostering connections between influencers. 
"We built a collaboration infrastructure that influencers can use to work with each other," Echenique said. "Influencers are very frequently trading content back and forth as a way to expand their audiences."
Now, influencer interactions are just one piece of Perlu's business: It started recruiting brands to join the platform around September, and has since signed up BMW AG and Chobani LLC among the hundreds of brands currently part of the site.
Perlu also counts about 50 other marketing agencies looking to access the influencer network as members of its platform, including Edelman, the world's largest public relations firm.
Brands have the same user experience on Perlu as influencers, said Richard Ezzo, the company's senior vice president of sales and marketing. Instead of searching through millions of social media profiles to find a partner, brands on Perlu can search specific packs to narrow their options and can tell which influencers in particular are most active and prominent by viewing their connections and prior brand partnerships, information that is listed on their profiles.
Brands can also post questions as they develop campaigns that are only visible to certain packs, and typically receive responses in less than a few hours. This direct line of communication helps marketers better understand what type of content audiences want to see to avoid misaligning their campaigns, Echenique said.
Brands with Perlu memberships include several in the spirits category, and those companies are seeing increasing value in influencer marketing as they look to shift from bar and restaurant sales to positioning their products as at-home staples, Echenique said.
Mount Gay Rum, for instance, recently used Perlu's influencer network to pivot a campaign that came to a halt in light of the pandemic, Ezzo said. The Mount Gay Distilleries Ltd. rum brand was looking to target consumers who identify more as whiskey drinkers, and was planning to set up tasting events in order to do so. 
With those events canceled, Mount Gay instead developed a campaign utilizing hundred of bartenders to create recipies with their rum, and turned to Perlu for focus groups and to amplify the content through influencers such as at-home bartenders.
Mount Gay's campaign was spearheaded by NoCoast Originals, a creative agency that specializes in experiential marketing and content development for brands. Although the firm doesn't typically do much influencer marketing, creative strategist Dominic Vaiana said it plans to continue using Perlu to amplify its campaigns.
"We're thinking of using it to complement brands that may use traditional paid media to promote their content," Vaiana said. "There's a cacophony of influencer marketing agencies out there that are pretty sketchy, but the point of difference with Perlu was that they give a lot of power to the influencers."
Brands and influencers control their own partnership price points on Perlu. Brands can either specify a set price they're willing to pay when they put a call out for influencers on the platform, or enter a range and negotiate. 
Ruiz, who is based in Puerto Rico, said in addition to partnering with other influencers through Perlu, she has also worked with companies such as Sixt SE, participating in a phone call with the multinational car rental company with other influencers to share ideas and brainstorm marketing initiatives, earning $75 for an hour of her time.
The opportunity to connect directly with marketers is rare and uniquely beneficial for influencers, Ruiz said, even if it doesn't always result in a campaign. 
"It allowed me to get access to these marketers who I wouldn't have access to through any other platform," Ruiz said, adding that she was used to communicating with brand marketers only through influencer marketing companies as opposed to speaking with them directly.
Until recently, Perlu was relying on word of mouth to promote its services, but is now looking to actively recruit bigger brands to connect with the thousands of influencers already using the platform. With the community of influencers still growing and brands now getting involved in the platform, current users said now is the time to get familiar with Perlu.
"It's a different type of network," Ruiz said. "It's a little more about community and it might take time to result in paid opportunities, but it's definitely worth having your name in the mix before it gets super inundated."
Alyssa Meyers previously worked at Morning Consult as a reporter covering brands and marketing.
We want to hear from you. Reach out to this author or your Morning Consult team with any questions or comments.
Contact Us