Pro Bull Riding Returns as Support Grows for Restarting Sports Without Crowds
Share of self-identified sports fans who want sports back ASAP has doubled over past 3 weeks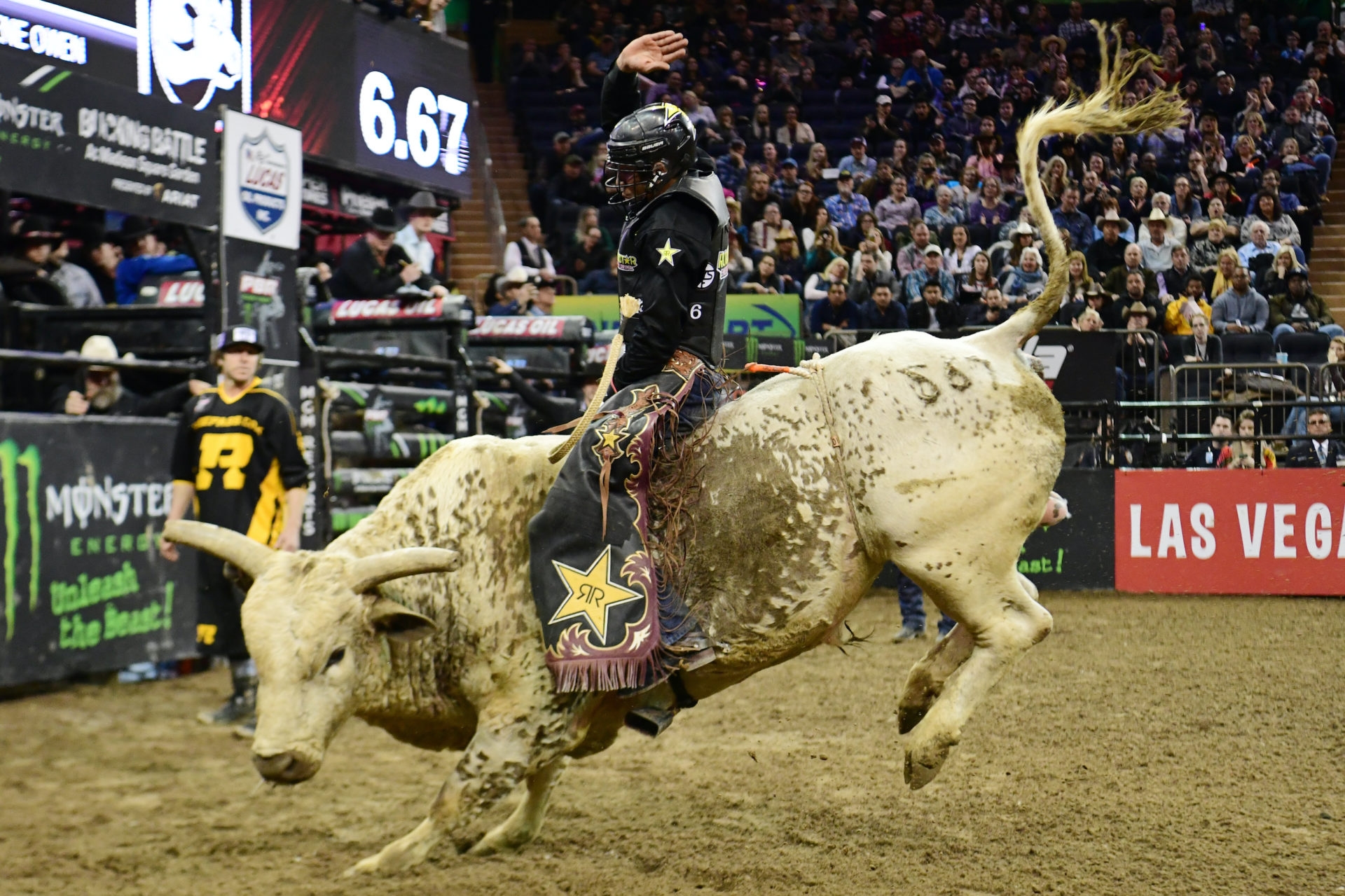 Key Takeaways
30% of sports fans want professional and college sports to resume as soon as possible, up from 16% earlier this month.

53% of sports fans would prefer leagues wait until it is safe for fans to return to resume play, down from 70% earlier in the month.

Republican fans are twice as likely as Democrats to say sports should return as soon as possible, even if it means games are played in empty stadiums.
The cowboys of Professional Bull Riding's Unleash the Beast Series are getting back on the proverbial horse Saturday, becoming the first North American sports property to return from the suspension of its season due to the coronavirus pandemic.
Like the series' most recent live event on March 14-15 in Duluth, Ga., this weekend's PBR Las Vegas Invitational will take place without fans in attendance, this time at the Lazy E Arena in Guthrie, Okla. The sport's made-for-TV return coincides with a surge in support among sports fans for restarting games as soon as possible in empty venues is growing.
The results of a Morning Consult survey show that support for prioritizing professional and college sports' timely return over having spectators in the stands has nearly doubled in the past three weeks. In an April 22-24 poll, 30 percent of self-identified sports fans said they are in favor of sports starting sooner without fans on site, up from 16 percent in an April 3-5 poll. 
While the share of fans who support starting back up as soon as possible is still smaller than the 53 percent who prefer leagues wait until it's safe for fans to attend before resuming play, the shift shows fans are starting to come around to the idea of watching from their homes games played in vacant venues.
The most recent poll also found that Republican sports fans are about twice as likely as their Democratic counterparts to say that sports should return to action as soon as possible, even if it means doing so without a crowd. Sixty-one percent of Democratic fans would prefer leagues wait until fans can come before playing games, compared to 21 percent who favor a speedy return to the field. Republicans are split almost evenly between waiting for fans (46 percent) and  rushing back to action (41 percent).
Recent statements from sports executives and medical experts alike seem to indicate that hosting thousands of people at public gatherings like sporting events will not be safe for at least the next several months. In another Morning Consult analysis earlier this month, 72 percent of fans said they expect play will resume by the end of 2020, but 48 percent of fans believed they would be comfortable attending live events by that point.
The commissioners of the NBA, NHL and MLB have each acknowledged that they are exploring scenarios that would allow them to salvage their suspended seasons by playing without fans on site while taking precautions to keep players and team personnel from contracting and spreading COVID-19. These and other high-level sports organizations around the world are eager to return to play in order to fulfill their contractual obligations to media companies paying millions of dollars to broadcast events.
ViacomCBS Inc. renewed its agreement with PBR in 2019 via an extension that keeps the bull-riding circuit on its networks for the next decade. The series said events on the flagship CBS broadcast network delivered an average audience of 1 million viewers last year. This weekend's event will air on CBS Sports Network, whose audience is not measured by Nielsen.
The PBR's stop at the Lazy E Arena marks the first attempt by a major pro sports outfit to seal off its athletes from the general population in order to facilitate a return to competition. CEO Sean Gleason wrote in a letter to fans that by screening and housing riders and staff on site at the adjoining Lazy E Ranch for the entirety of the weekend, the bull-riding circuit has created "an environment that minimizes the risk of anyone catching or spreading the coronavirus among our group or the broader Logan County/Guthrie community."
Gleason also credited the state of Oklahoma, one of eight states not to enact a statewide stay-at-home policy since the World Health Organization declared the coronavirus a global pandemic on March 11, for allowing the event to take place.
If all goes according to plan, PBR will return to Lazy E for subsequent events on May 9-10 and May 16-17.
Alex Silverman previously worked at Morning Consult as a reporter covering the business of sports.
We want to hear from you. Reach out to this author or your Morning Consult team with any questions or comments.
Contact Us