Biden's Expansion of Refugee Admissions Is Unpopular With Bulk of Voters
47% of voters oppose raising the refugee cap for the rest of the fiscal year, while 37% support the move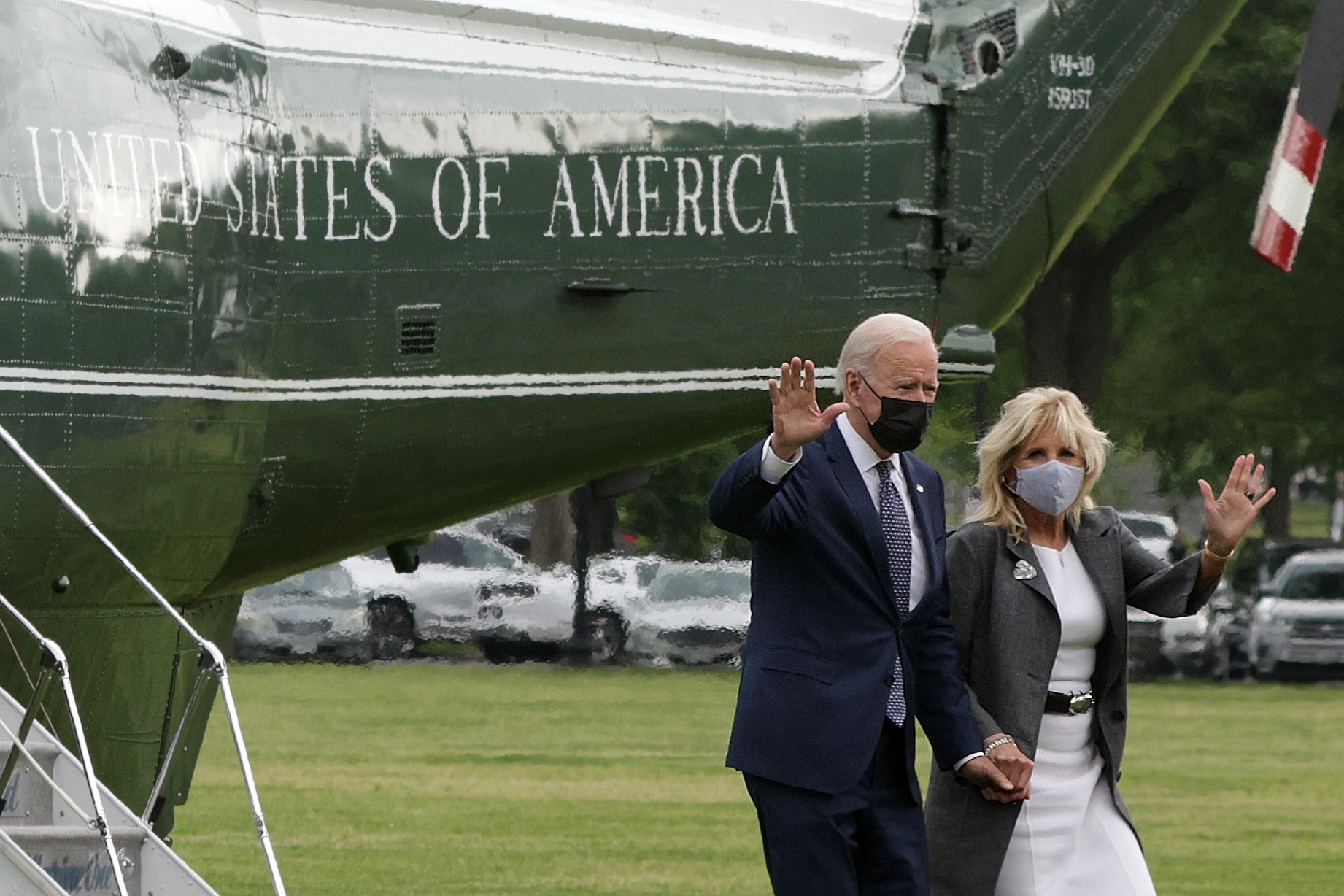 Key Takeaways
34% of voters strongly oppose the administration's move on refugees, compared with 17% who strongly support it.

48% of voters disapprove of Biden's handling of immigration, compared with 42% who approve.

It's not clear how immigration and border security will factor into the political environment next year: Voters continue to place more importance on economic issues.
Liberals and immigrant rights groups cheered after President Joe Biden did a 180 last week and announced that his administration would increase the number of refugees allowed into the country through Sept. 30 from 15,000 to 62,500 -- but new polling shows the policy ranks among his less popular moves since taking office.
Nearly half (47 percent) of voters in a Morning Consult/Politico poll conducted May 7-9 said they opposed the Biden administration's decision to raise the refugee cap for the rest of the fiscal year, compared with 37 percent who backed it. Voters were twice as likely to strongly oppose the increase as they were to strongly support it. 
The intensity of that opposition was mostly driven by Republicans, 67 percent of whom strongly opposed the increase from the historically low number set by former President Donald Trump last year. However, independents also strongly disfavored the decision by a margin of 26 percentage points, while only 31 percent of Democrats strongly backed the move. 
The findings from the poll — which was conducted among 1,994 registered voters, with a margin of error of 2 points — serve as the latest example of a political reality of the nascent Biden administration: While the president has pursued an agenda that is largely popular with the country's electorate, immigration is a weak point that has caused some heartburn. 
Biden's May 3 announcement fulfilled a commitment that he briefly wavered on last month, and public reaction to the decision looks very similar to the response in February to his more ambitious goal of allowing 125,000 refugees into the United States next fiscal year, which was his most unpopular executive action at the time. An influx of migrants at the U.S.-Mexico border earlier this year also prompted some concern from voters, half of whom framed the migration as a crisis. 
The situation at the border in particular appears to have damaged perceptions of Biden's handling of immigration: In the latest poll, 48 percent disapproved of it, compared with 42 percent who approved. In a 100-day report card, voters gave him a "C-" rating on the issue, among his worst grades and equal to the grade Trump earned during his opening sprint in office.
Immigration has been a persistent Achilles' heel for this administration, but it's not clear whether the topic will be top of mind when voters head to the polls for next year's midterm elections. 
In the latest poll, 37 percent of all voters — up 5 points from early last month — said economic issues such as taxes, wages, jobs, unemployment and spending were their top voting issue, compared with 15 percent who prioritized security concerns such as border security, terrorism and foreign policy, down 2 points over that same time period.
Cameron Easley is Morning Consult's lead analyst for U.S. politics. Prior to moving into his current role, he led Morning Consult's editorial coverage of U.S. politics and elections from 2016 through 2022. Cameron joined Morning Consult from Roll Call, where he was managing editor. He graduated from the University of North Carolina at Chapel Hill. Follow him on Twitter @cameron_easley. Interested in connecting with Cameron to discuss his analysis or for a media engagement or speaking opportunity? Email [email protected].
We want to hear from you. Reach out to this author or your Morning Consult team with any questions or comments.
Contact Us