As Delta Variant Surges, Vaccinated Americans Remain More Worried Than the Unvaccinated
Concern among unvaccinated adults has ticked up 9 percentage points in recent weeks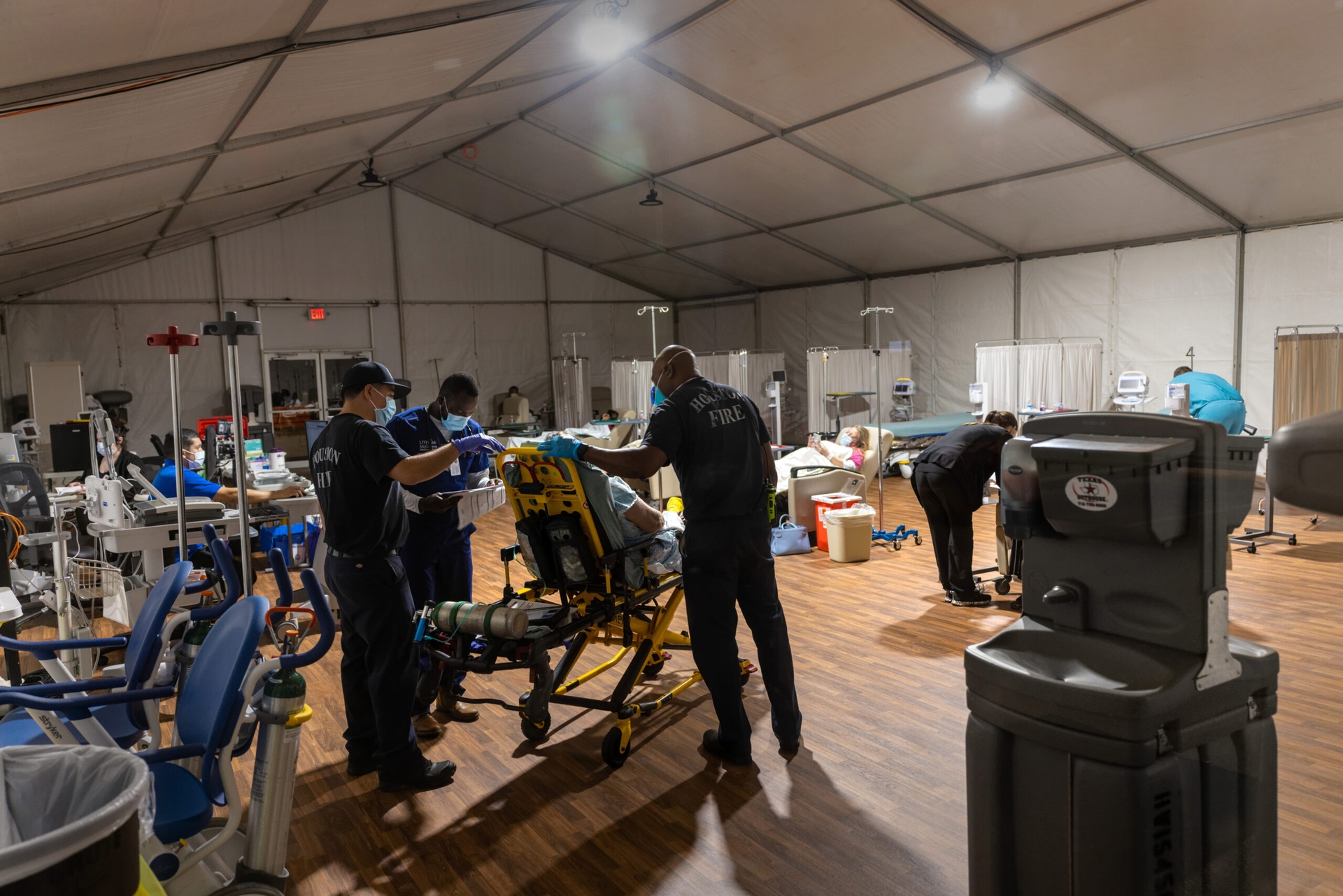 Key Takeaways
82% of U.S. adults said they're concerned about the delta variant, up from 73% in late July.

Vaccinated adults are 22 percentage points more likely than their unvaccinated peers to say they're concerned about the delta variant, 89% to 67%.
The delta variant is ripping through the country, driving COVID-19 hospitalizations above 100,000 and near their early January peak. And most Americans are growing increasingly worried, new Morning Consult data shows.
As COVID-19 cases, hospitalizations and deaths continue to rise, particularly among the unvaccinated, the polling indicates 82 percent of U.S. adults now say they're "very" or "somewhat" concerned about the variant, up from 73 percent in late July.
Concern Over Delta Variant Ticking Up
Share of U.S. adults who said they were "very" or "somewhat" concerned about the delta variant of the coronavirus
Polls conducted July 22-Aug. 29, 2021, among 2,200 U.S. adults, with a margin of error of +/-2%.
Since then, concern has ticked up 9 percentage points among unvaccinated adults and 6 points among vaccinated adults, but there's still a major gap between the two: 89 percent of vaccinated adults say they're worried about the delta variant, compared with 67 percent of their unvaccinated peers.
The high level of concern likely reflects the public attention on the delta variant as a "game-changer," said Dr. L.J Tan, chief strategy officer of the Immunization Action Coalition, which creates programming around vaccines.
Even so, he cautioned that "the gap between the two is worrisome" because "this concern doesn't mean much unless it translates to vaccinations."
That may be the case in some communities, given data compiled by The New York Times shows the recent uptick in vaccinations has been concentrated in some states with lower immunization rates. In Louisiana, for example, the vaccinated population climbed from 36 percent to 48 percent between June 6 and Aug. 21, while it rose from 50 percent to 62 percent in Florida.
Tan said fear tied to the delta variant could prompt "people who are sitting on the fence, who have not bought into the mythology of the anti-vaccine myths" to seek a COVID-19 shot.
The public's concern over the delta variant isn't the only factor affecting vaccination rates, though, with officials pointing to the variant-driven surge in infections to justify implementing vaccination mandates and offering COVID-19 booster shots.
The findings also come nearly two months after President Joe Biden claimed the country had achieved "independence from a deadly virus," weeks before hitting his administration's goal of having 70 percent of U.S. adults at least partially vaccinated. In many parts of the country, that's still not the case.
"We need to focus on healthy unvaccinated adults," Tan said, "and leverage that concern into seeking information about the safety and effectiveness of the vaccine, and then going and getting vaccinated."
Gaby Galvin previously worked at Morning Consult as a reporter covering health.
We want to hear from you. Reach out to this author or your Morning Consult team with any questions or comments.
Contact Us