Key Senate Races Are Tightening as Nov. 3 Approaches
Democrats hold leads in Arizona, Colorado, Michigan and N.C., make gains in Texas, S.C.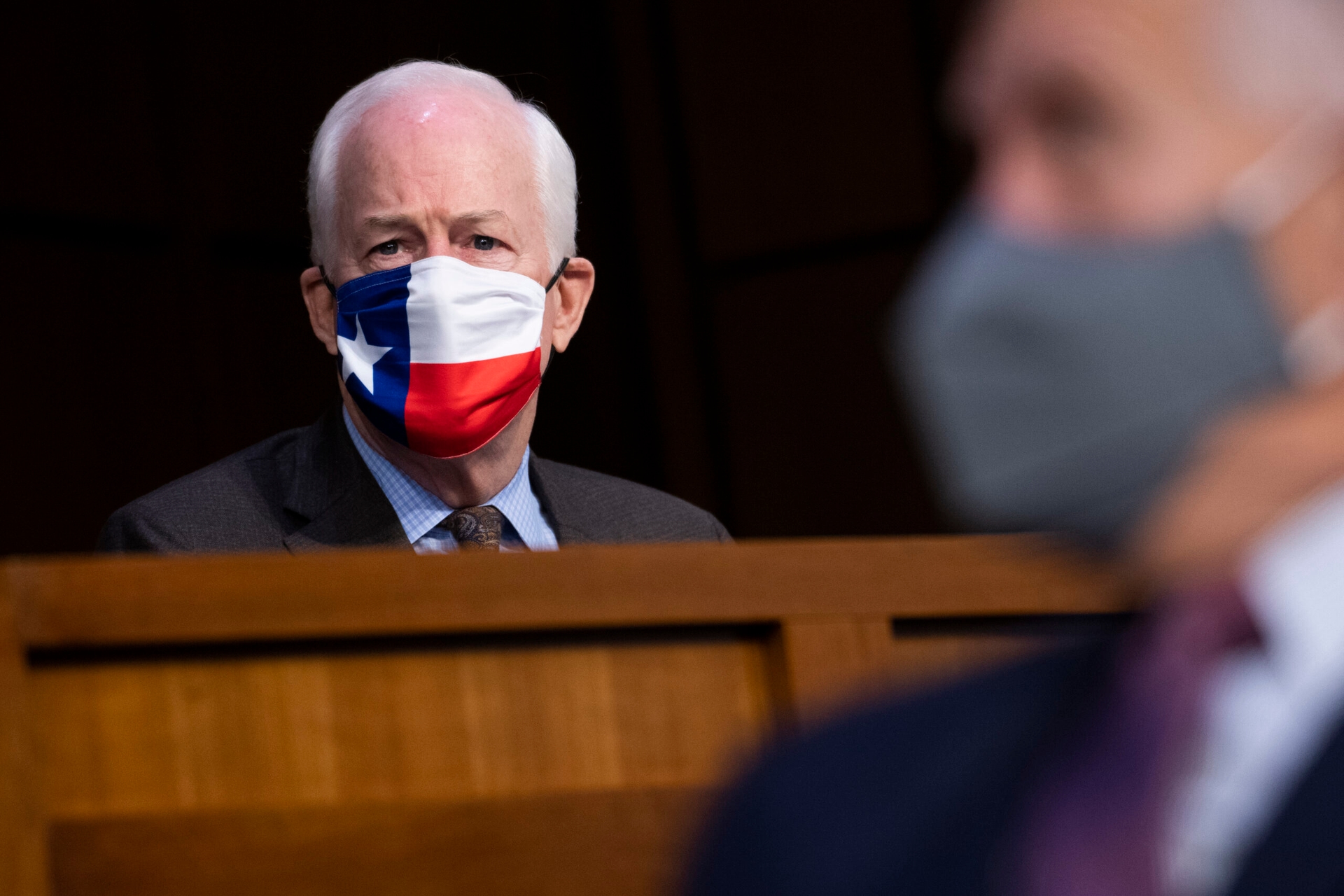 As early voting kicks into gear in several states and Election Day approaches in less than two weeks, contests that will decide which party controls the Senate in January are tightening across competitive states. 
Democrats enter the final stretch of the campaign with leads in Arizona, Colorado, Michigan and North Carolina, according to the latest Morning Consult Political Intelligence tracking, while Democrat Jaime Harrison has taken a narrow lead over Republican Sen. Lindsey Graham in South Carolina. In Texas, GOP Sen. John Cornyn still leads Democrat MJ Hegar, though the senior senator's edge in the contest has been almost cut in half since earlier this month.
The surveys, conducted Oct. 11-20 among likely voters in each state, found a narrowing across the map compared with polling conducted Oct. 2-11, except for North Carolina. In the Tar Heel State, former state Sen. Cal Cunningham (D) maintained a lead of 6 percentage points over Republican Sen. Thom Tillis (R-N.C.), 48 percent to 42 percent, in surveys conducted following the senator's Oct. 2 COVID-19 diagnosis and after news broke of the Democratic challenger's relationship with a woman who was not his wife.
In Texas, Hegar's outreach to Black voters, independents and Democrats -- fueled by a late surge in cash to her campaign -- appears to be yielding results. 
The latest survey found she's narrowed Cornyn's lead to 5 points, 46 percent to 41 percent, improving her own standing by 4 points while Cornyn's support has gone virtually unchanged. The share of Black voters backing Hegar's candidacy increased to 74 percent, up 6 points from earlier this month, while she improved her standing with independents by 5 points, to 40 percent. 
Republican Sen. Martha McSally, who's trailed Democratic challenger Mark Kelly by an average of 11 points in daily tracking conducted since July 13, posted some of her best numbers in recent days, though the movement is still within the margin of error from the Oct. 2-11 surveys. 
The latest polling found the appointed senator trails the former astronaut and husband of former Democratic Rep. Gabrielle Giffords by 4 points, 48 percent to 44 percent. Her better standing appears driven by marginal improvements among Republican voters and suburbanites, groups strategists have identified as key to her victory prospects.
Across all the surveys, the most dramatic movement was seen in South Carolina, where Graham's 6-point advantage over Harrison has evaporated. The latest survey showed Harrison with a narrow edge (47 percent to 45 percent) over the Senate Judiciary Committee chairman who has played a key role in the Senate GOP's effort to install conservative Judge Amy Coney Barrett as the late Justice Ruth Bader Ginsburg's replacement on the Supreme Court. The lead for Harrison, one of the cycle's most prolific fundraisers, is within the margin of error.
In Colorado, Sen. Cory Gardner, the chamber's most vulnerable Republican, trails former Gov. John Hickenlooper (D) by 8 points, 50 percent to 42 percent, a marginal improvement since the previous data. John James, the Republican challenging Sen. Gary Peters (D-Mich.), saw a similar bump in the presidential battleground state, where he trails Peters by 6 points, 48 percent to 42 percent.
Eli Yokley is Morning Consult's U.S. politics analyst. Prior to his current role, Eli was Morning Consult's senior reporter covering U.S. politics. Eli joined Morning Consult in 2016 from Roll Call, where he reported on House and Senate campaigns after five years of covering state-level politics in the Show Me State while studying at the University of Missouri in Columbia, including contributions to The New York Times, Politico and The Daily Beast. Follow him on Twitter @eyokley. Interested in connecting with Eli to discuss his analysis or for a media engagement or speaking opportunity? Email [email protected].
We want to hear from you. Reach out to this author or your Morning Consult team with any questions or comments.
Contact Us