3 in 5 Voters Say the Taliban Should Be Banned From Social Media
As platforms take different approaches to handling the group's presence, 53% say those efforts are not going well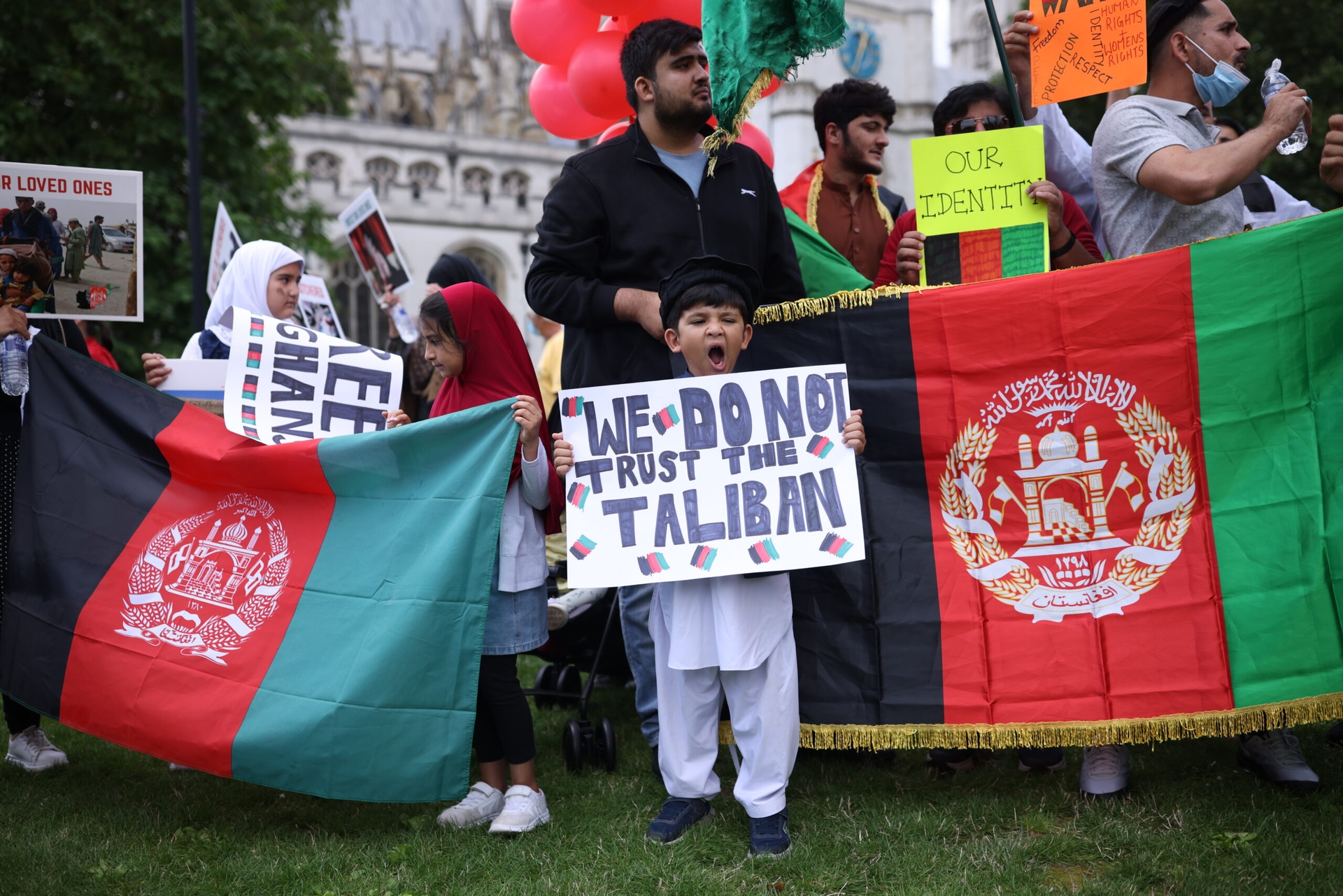 Key Takeaways
62% of registered voters, including 69% of Republicans and 55% of Democrats, favor removing the group from the platforms.

63% of Republicans think social media companies are not handling the Taliban's presence well, compared to 41% of Democrats.

81% of voters back Facebook's ban on pro-Taliban content, with 64% of Democrats and Republicans "strongly" in support.
As the Taliban looks to increase its presence on social media sites following its sudden takeover of Afghanistan, companies are split so far on whether to ban the group from their platforms. But a new Morning Consult/Politico poll shows that most voters are in favor of blocking the group from using social media.
Sixty-two percent of registered voters said they would support a ban across all social media platforms, including 69 percent of Republicans, 61 percent of independents and 55 percent of Democrats.
Voters were mostly critical of how social media companies are handling the Taliban's presence on their platforms: 35 percent believe the companies' efforts are not being managed well at all, while another 18 percent say it is not being managed too well.
Among Republicans, 63 percent were critical of social media companies' handling of the Taliban, compared to 41 percent of Democrats. Meanwhile, 56 percent of independents believe social media companies are not handling the Taliban properly.
Facebook Inc. is one of the few social media companies that has banned content supporting the Taliban from its platform altogether. When asked about Facebook's ban, equal shares of Democrats and Republicans — 64 percent — said they "strongly" supported it, alongside 56 percent of independents who said the same. Overall, 81 percent of voters strongly or somewhat supported Facebook's decision on the Taliban.
Facebook and TikTok said last week the Taliban and content that promotes its ideology would remain banned from their platforms as they both consider the group to be a terrorist organization, while Google's YouTube has taken the same approach. However, Twitter Inc. has chosen not to ban Taliban-related content, but has said it takes down content on a case-by-case basis if it is violent.
There are signs that other international actors are looking to remove the Taliban's content from social media platforms in a bid to stop people from being radicalized on the internet, even as the militant group looks set to take over Afghanistan's government.
Tech Against Terrorism, a group affiliated with the United Nations' Counter-Terrorism Committee Executive Directorate, announced earlier this week that its Terrorist Content Analytics Platform would include official content from the Taliban, and recommended that companies "remove or restrict access to content produced by the Taliban."
While other tech groups like these consider action against the Taliban on social media, the poll suggests most voters still hold the companies themselves accountable for handling the issue.
Sixty percent of voters said social media companies are legally responsible for the spread of content from terrorists or militia groups on their platforms. Another 3 in 5 voters said the users who shared the original posts are liable, while 2 in 3 voters said the original poster is to blame. Around half said government regulators and lawmakers have a legal responsibility to take action.
The survey was conducted Aug. 21-24, 2021, among 1,996 registered voters and has a margin of error of 2 percentage points.
Chris Teale previously worked at Morning Consult as a reporter covering technology.
We want to hear from you. Reach out to this author or your Morning Consult team with any questions or comments.
Contact Us