Can Stephen Curry Be 'Like Mike' in Selling Signature Sportswear for Under Armour?
38% of athleticwear buyers said they'd be interested in a Curry-based brand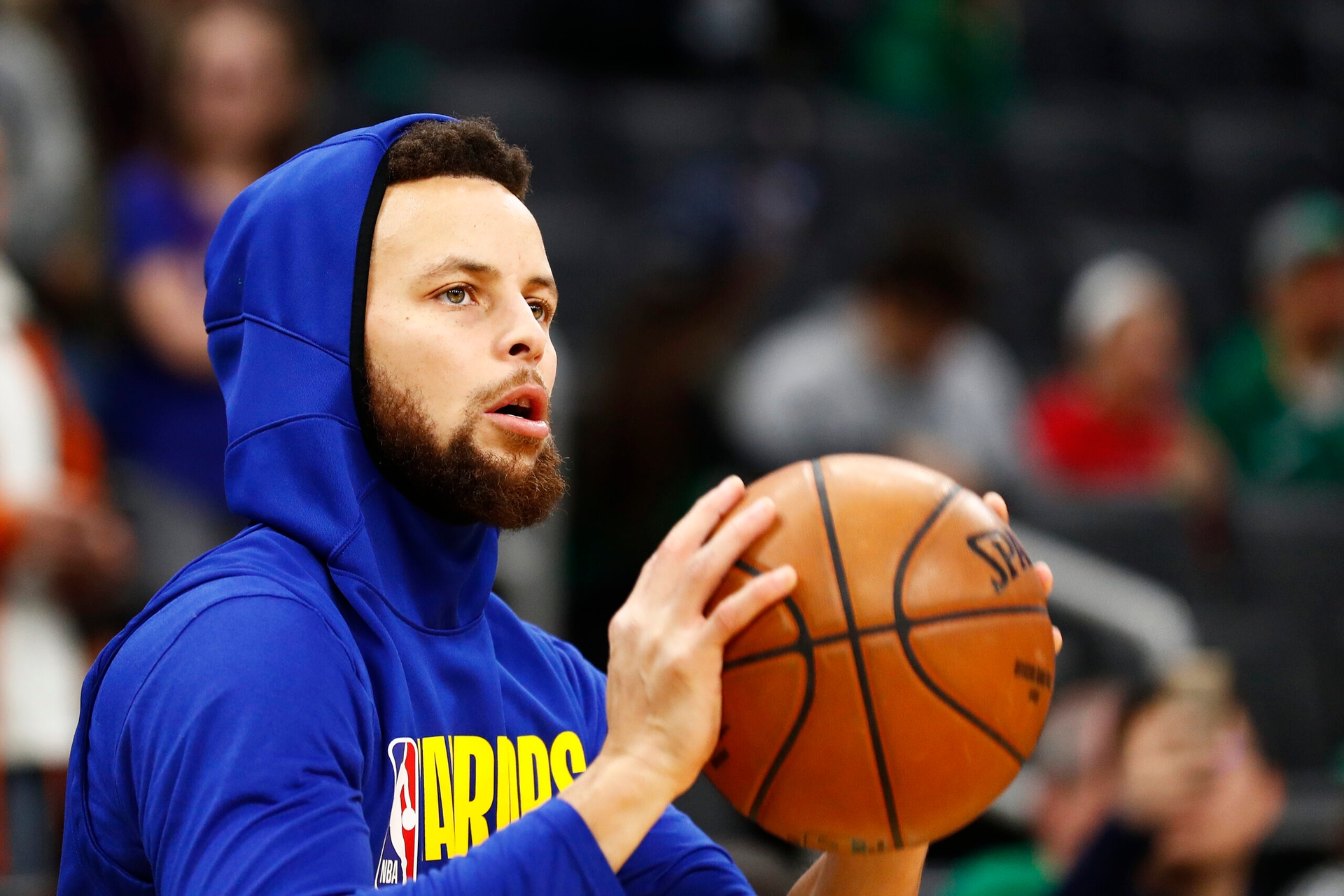 Key Takeaways
30% of Gen Zers and millennials self-identified as "sneaker enthusiasts."

14% of U.S. adults said they purchase athletic apparel, footwear and streetwear "often."
Three-time NBA champion Stephen Curry was already one of the most recognizable basketball players on the planet, but he entered rarefied air with last week's launch of his own standalone brand at Under Armour. New polling from Morning Consult speaks to Curry's popularity, but illustrates just how tall a task Curry Brand faces in going one-on-one with the G.O.A.T. of sneaker sales.
Curry's Flow 8 signature sneaker, his first under the new Curry Brand, hits shelves Friday with the Golden State Warriors guard's new personal logo in place of the parent company's widely recognized "UA" mark. The only athlete with a similar arrangement at a major U.S. sportswear company is Michael Jordan, whose eponymous Jordan Brand raked in $3.6 billion for parent company Nike Inc. during the 2020 fiscal year. 
Few expect Curry's likeness to move merchandise like Jordan's "Jumpman" logo has since its introduction in 1988, but Under Armour's elevation of Curry to standalone status signals that the Baltimore-based apparel giant sees him as a megastar with mass appeal. The company, whose stock price has dropped by about two-thirds over the past five years, needs a spark to return to growth in the North American market, a process that leadership acknowledged in April is "taking longer than expected."
Curry's popularity is clear in recent Morning Consult research: a pair of open-ended surveys conducted in August and September found the 32-year-old Curry ranked fourth among Generation Z's favorite sports figures and 10th with the broader adult population.
In a new Morning Consult survey, about 2 in 5 individuals who buy athletic apparel, sneakers and streetwear "often" or "sometimes" said they would be interested in a brand built around Curry, putting him behind Jordan, late Nike endorser Kobe Bryant and Swoosh-wearing LeBron James as potential figureheads, but ahead of several of his prominent NBA contemporaries and an array of well-known athletes from other sports.
Fourteen percent of U.S. adults said they often purchase athletic apparel, sneakers or streetwear. Of that group, nearly 40 percent were between the ages of 18-34 and about 60 percent were male. In addition, 40 percent of those who often buy sportswear considered themselves "athletes."
Among self-identified "sneaker enthusiasts" -- the group least likely to balk at the $160 price tag for the Flow 8s -- 51 percent of respondents said they'd be interested in a Curry brand, including 22 percent who said they'd be "very" interested. Thirty percent of Gen Zers and millennials said they consider themselves sneaker enthusiasts. Jordan, Bryant and James all scored at least 10 percentage points higher than Curry, while Nike-sponsored hoopster Kevin Durant and tennis star Serena Williams were both within the margin of error.
A key component of the Curry Brand launch has been an emphasis on philanthropy, with Under Armour touting that a portion of the label's annual revenue will be used to create opportunities for basketball participation in under-resourced communities. Sixty percent of those who said they buy sportswear often said it is important to them that products they purchase are connected to a social cause or movement.
In the Dec. 3-7 survey, about 76 percent of U.S. adults indicated they had heard of Curry, putting him below Jordan and James, who were known almost universally. Those familiar with the athletes, however, were more likely to consider Curry a "role model" than James, as well as to say he is "stylish," "good-looking" and "down-to-earth." James was more likely to be viewed as "athletic," a "winner" and "elite." 
Jordan, though, reigns supreme: The Charlotte Hornets owner outperformed both Curry and James in 14 of the 15 traits included in the survey.
The Curry Brand launch comes amid the build-up to the 2020-21 NBA season, which tips off Dec. 22 and is the league's first back in teams' home arenas after the pandemic-induced bubble postseason ended in October. While Curry's on-court career hit a snag during the 2019-20 season due to injury, the two-time MVP is only a season removed from his most recent NBA Finals appearance, albeit with a much different Warriors team around him.
The margin of error among the 1,303 U.S. adults who said they purchase sportswear "often" or "sometimes" was 3 percentage points. Self-identified sneaker enthusiasts' interest in sportswear lines for various athletes carried margins of error of 6-7 percentage points.
Alex Silverman previously worked at Morning Consult as a reporter covering the business of sports.
We want to hear from you. Reach out to this author or your Morning Consult team with any questions or comments.
Contact Us