Tech Policy Has a Diversity Problem. A New Report Indicates Few Know the Actual Extent of It
Public Knowledge asked 31 tech policy partners for diversity makeups of their early-career staff and got 8 responses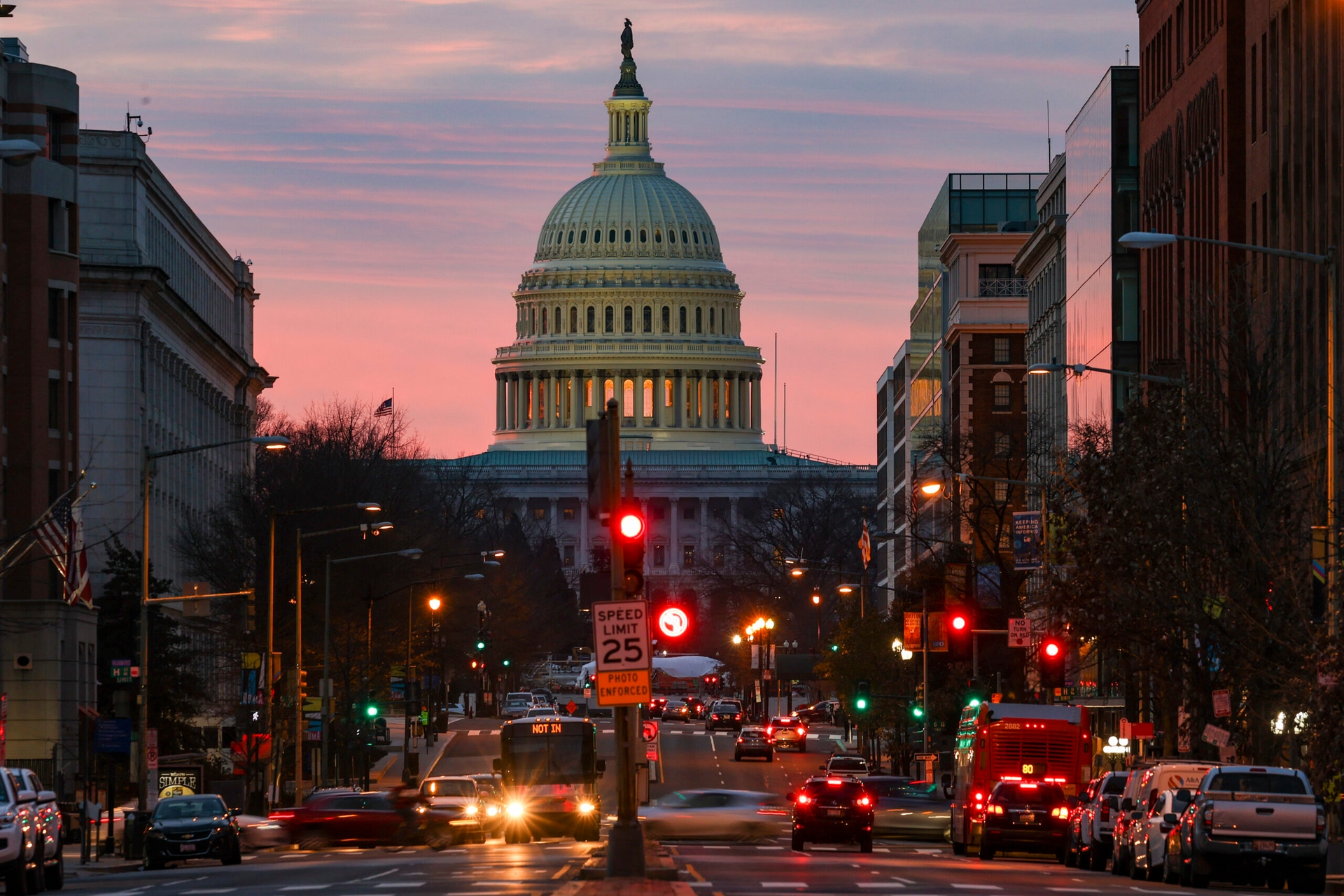 Key Takeaways
Public Knowledge's report is one of the first to try to tackle the diversity problem of tech policy work in Washington.

The racial identity of 65.5% of the early-career workers at the eight organizations that provided demographic data were labeled as "unsure."
In a new report from Public Knowledge released Monday, the tech policy nonprofit is making an ambitious attempt at addressing diversity problems plaguing the industry by asking questions few have raised before: What does the early-career tech policy workforce look like? And how could those organizations diversify their talent pipeline? 
But when the group reached out to 31 organizations they've worked with or that are prominent in the tech policy community and asked for the diversity breakdowns of their early-career roles, only eight responded. Just three of those groups had been tracking demographic data consistently. And among the eight organizations that did share data, they said they were "unsure" of the racial identity for 65.5 percent of their early-career workers. 
Some who declined to share their data or didn't respond to the request claimed they didn't have resources to dedicate to collecting that information. Others were reluctant to share the demo data or had policies that prevented them from disclosing it outside of their companies.
While each organization, whose exact identities were not shared in the report, said it had diversity initiatives aimed at recruiting and retaining employees from a variety of backgrounds, the lack of data about how big the diversity problem is in the tech policy space makes it difficult to know whether those initiatives will be successful. 
"You can't improve what you don't measure," said Domonique James, the founder and chief executive of Politics with Purpose, a Washington-based media and strategy firm. "We shouldn't shy from where we're starting from, but we must absolutely measure and be honest about the disparities that exist in the tech industry and as it relates to policy." 
The report was organized by Tsion Tesfaye, the communications justice fellow at Public Knowledge, and is based on a survey conducted July 27-Oct. 31, 2020, among 31 tech policy organizations that were asked about their hiring practices and workforce. 
Much has been reported about the lack of diversity in Silicon Valley's largest tech companies, where the practice of releasing an annual diversity report has become commonplace following years of complaints about gender, race and age discrimination. And Congress has also received scrutiny for the lack of people of color in top staffer positions, which are often seen as a pipeline to other jobs in Washington. 
But little research has been done to track down diversity of the employee base of those in Washington focused on tech policy issues. 
"We hope this report jumpstarts conversations on the various barriers people of color encounter when entering the tech policy field, and we specifically encourage research into how the workplace environment can affect retention among diverse staff," Tesfaye said in an emailed statement to Morning Consult.
While Public Knowledge wasn't successful in being able to paint a picture of how vast the diversity problems are in key tech policy organizations' early-career positions, it did deduce that the groups fall into the same traps that most employers do: They're relying most often on those in their own networks to find candidates for early-career roles; they're paying interns and fellowships wages that most in Washington would struggle to live on; and they struggle to find funding for new early-career fellowships. 
The average wage for an intern, for example, was $15-$16 an hour, or $30,000 to $32,000 a year. For fellowships, most paid between $17,000 to $30,000 annually, although one group reported compensation for $40,000 and another said $90,000. Exact time lengths for the internships or fellowships weren't released.
To that end, Public Knowledge, which launched its own fellowship program in 2013 to diversify its early-career workforce, suggested organizations start building relationships with networks that serve people of color and minority-service academic institutions like historically black colleges and universities. They also encouraged groups to seek out additional funding so they can boost compensation for these roles.
But all of this could be a moot point if the scope of the diversity problems isn't known, said James, who previously served as the deputy White House liaison to the Environmental Protection Agency during the Obama administration.
"It leads to repeating ineffective systems, policies and procedures that don't get your intended results," James said. "When you have organizations that hide, are disingenuous or choose not to participate in whatever measurement of diversity, equity and inclusion report, it will lead to  lopsided views, it will lead to less diverse workforces and environments and ultimately enact policies that don't accomplish their intended goals." 
Sam Sabin previously worked at Morning Consult as a reporter covering tech.
We want to hear from you. Reach out to this author or your Morning Consult team with any questions or comments.
Contact Us