Experts: Efforts to Expand Telehealth in Pandemic Still Leaving Rural U.S. Behind
Without high-speed internet, many rural communities may still have to leave homes to access online health services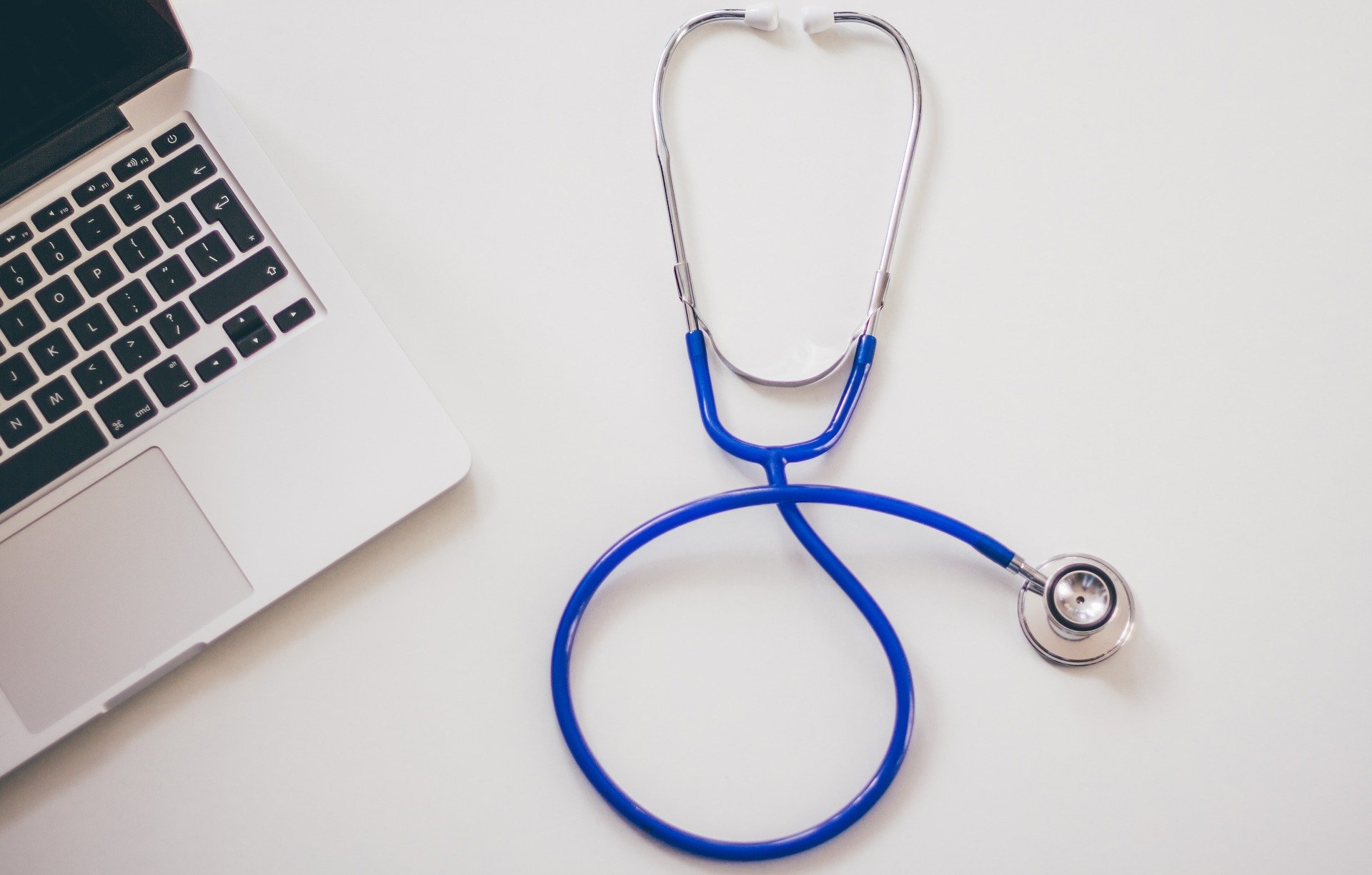 As the Trump administration moves to lower barriers to using virtual health care services during the coronavirus pandemic, experts say the efforts will still leave a key demographic struggling to access the online services in the outbreak: older, higher-risk Americans in rural communities who lack high-speed internet.
In recent weeks, the U.S. government has been encouraging citizens to turn to remote patient monitoring systems as the coronavirus outbreak  — which, as of Tuesday, has infected more than 52,100 people in the United States and killed 677 — overwhelms the country's health care system and keeps Americans at home.
The Department of Health and Human Services last week waived a number of restrictions for virtual medical appointments or telehealth services, enabling doctors to use a variety of different tech tools, including Apple Inc.'s FaceTime, to call patients virtually. And the Federal Communications Commission has altered several programs designed to help Americans access these telehealth services, such as by adding $42 million in funds to a program that helps health care providers bring internet to rural communities, as well as waiving the "gift rules" for certain health and education programs so internet service providers can boost internet speeds and give other assistance to institutions.
But while the measures are seen as a boon by telehealth advocates, experts say that many of these government programs are unlikely to directly help Americans in rural areas who don't have high-speed internet in their own homes. The programs at the FCC, for instance, are focused primarily on helping institutions such as hospitals fund internet services at telehealth outposts they set up in remote locations -- which would still require residents to leave their homes to access -- or rely on internet service providers to act on their own to help telehealth patients.
"One of the attractive features of telehealth is this idea that you can give patients access to care that might face substantial geographical barriers to access," said Coleman Drake, an assistant professor in the health policy and management department at the University of Pittsburgh Graduate School of Public Health. But "in rural areas, where geographic access to primary care physicians and psychiatrists is limited, so is broadband infrastructure."
In May, Drake led a study that concluded that only 38.6 percent of those who don't live within a 70-minute driving range of a primary care physician are subscribed to an internet service capable of handling telehealth services.
Data shows that patients in rural communities tend to benefit the most from accessing telehealth services: The ratio of primary care physicians to patients is 5.46 for every 10,000 people in non-metro areas, compared to 8.06 in metro areas, according to an analysis from the Rural Health Information Hub. But more than a quarter of rural residents, or 12.4 million people, lack access to the minimum broadband speeds needed by most telehealth services, or internet service capable of downloading data at a speed of at least 25 megabits per second and uploading at a speed of 3 Mbps, according to the FCC's most recent broadband deployment report, released in June.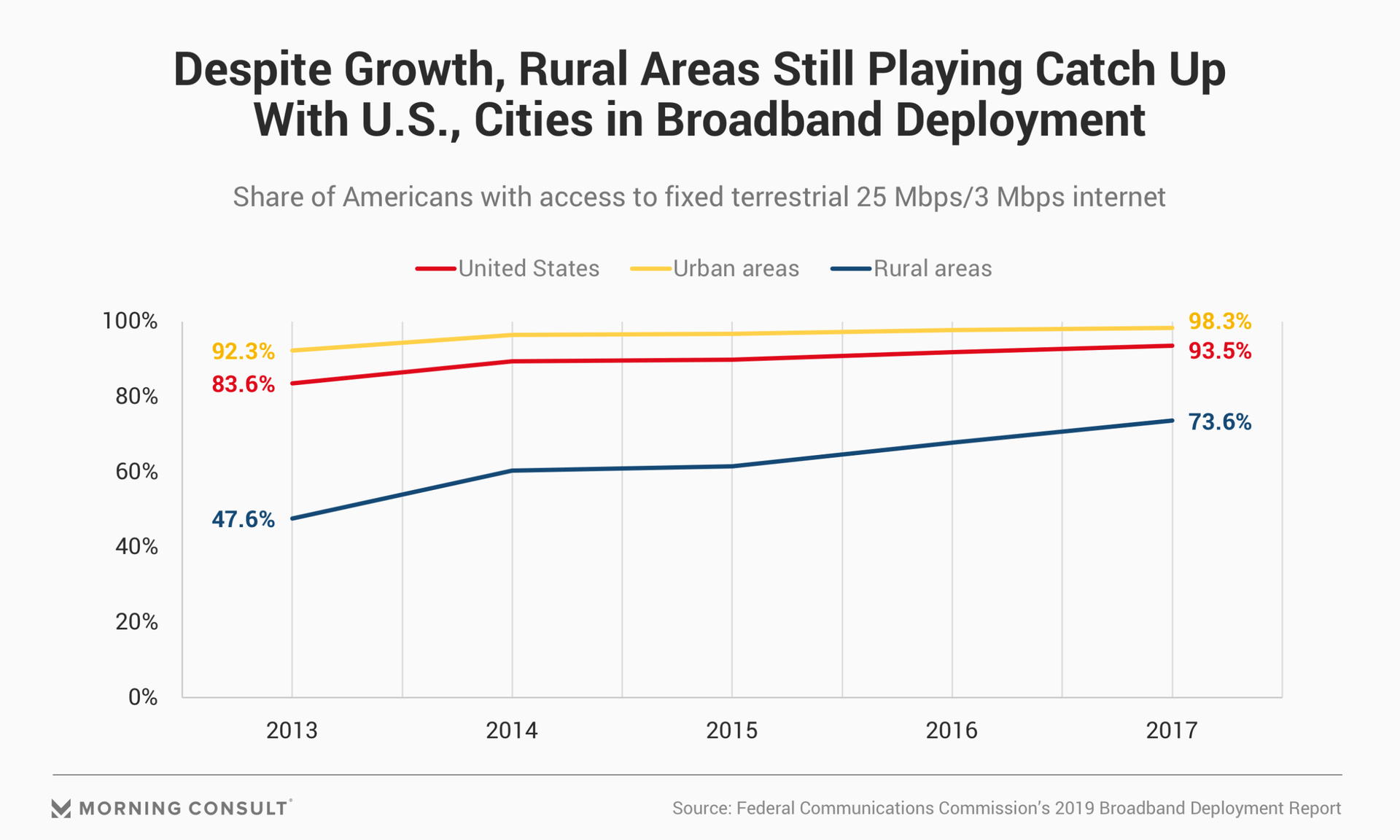 An FCC official said the commission is limited in its ability to help those in rural areas who are trying to access medical services online but lack the internet speeds to do so. Right now, the commission has to work with its existing programs, which rely on boosting internet access through other parties like health care providers and internet service providers.
One potential solution sits with Republican Commissioner Brendan Carr's "Connected Care" pilot program, which is currently under consideration by the FCC and proposes spending $100 million over three years to subsidize telehealth services for low-income patients, underserved areas and veterans. The FCC official said that the agency is currently reviewing comments about the program, but there is no exact timeline in mind for moving forward.
Without a program focused on getting internet access to telemedicine patients directly, those in rural America will still have to leave their homes to access medical services, even if they're remote -- leaving residents to decide whether the benefits of a virtual doctor's visit outweigh the risks of potentially being exposed to the coronavirus. 
"People shouldn't have to leave their homes to access telemedicine, especially now when doing so is riskier than it has been in the past," said Jenna Leventoff, senior policy counsel at Public Knowledge, a public interest group that advocates for giving consumers better internet access.
Leventoff also pointed out that while most rural areas might have access to the internet, its slow speed would leave telehealth appointments open to interruptions from video buffering and lags in the video and audio quality. "It just isn't going to work as well," she said.
Consumer advocates at Public Knowledge, as well as industry players who are a part of the Connected Health Initiative, a stakeholder group that pushes to make telehealth services accessible, agree that as the pandemic grows, the FCC will have to start thinking long-term about how to help people access telehealth services and stay connected.
Brian Scarpelli, senior global policy counsel at the App Association's Connected Health Initiative, said the FCC has stretched its rural health care fund, which helps underwrite internet fees for rural health care providers, to do as much as it can do in its current capacity, but that "in an ideal world, it would provide connectivity for in-home health care services" such as "remote-patient monitoring." 
And Morgan Reed, president of the App Association, said that the current crisis could be a boon for high-speed internet access, as many of the defining battle lines -- between both Republicans and Democrats, and also between different industries -- have broken down.
"We've all kind of realized that we need broadband everywhere," he said. "Now is the time to push for a far more comprehensive set of incentives to get high-speed broadband built." 
Sam Sabin previously worked at Morning Consult as a reporter covering tech.
We want to hear from you. Reach out to this author or your Morning Consult team with any questions or comments.
Contact Us