Public Divided on TikTok Ban as U.S. Considers Clampdown on Chinese Social Media Apps
59% of Generation Z opposes barring the Chinese-owned app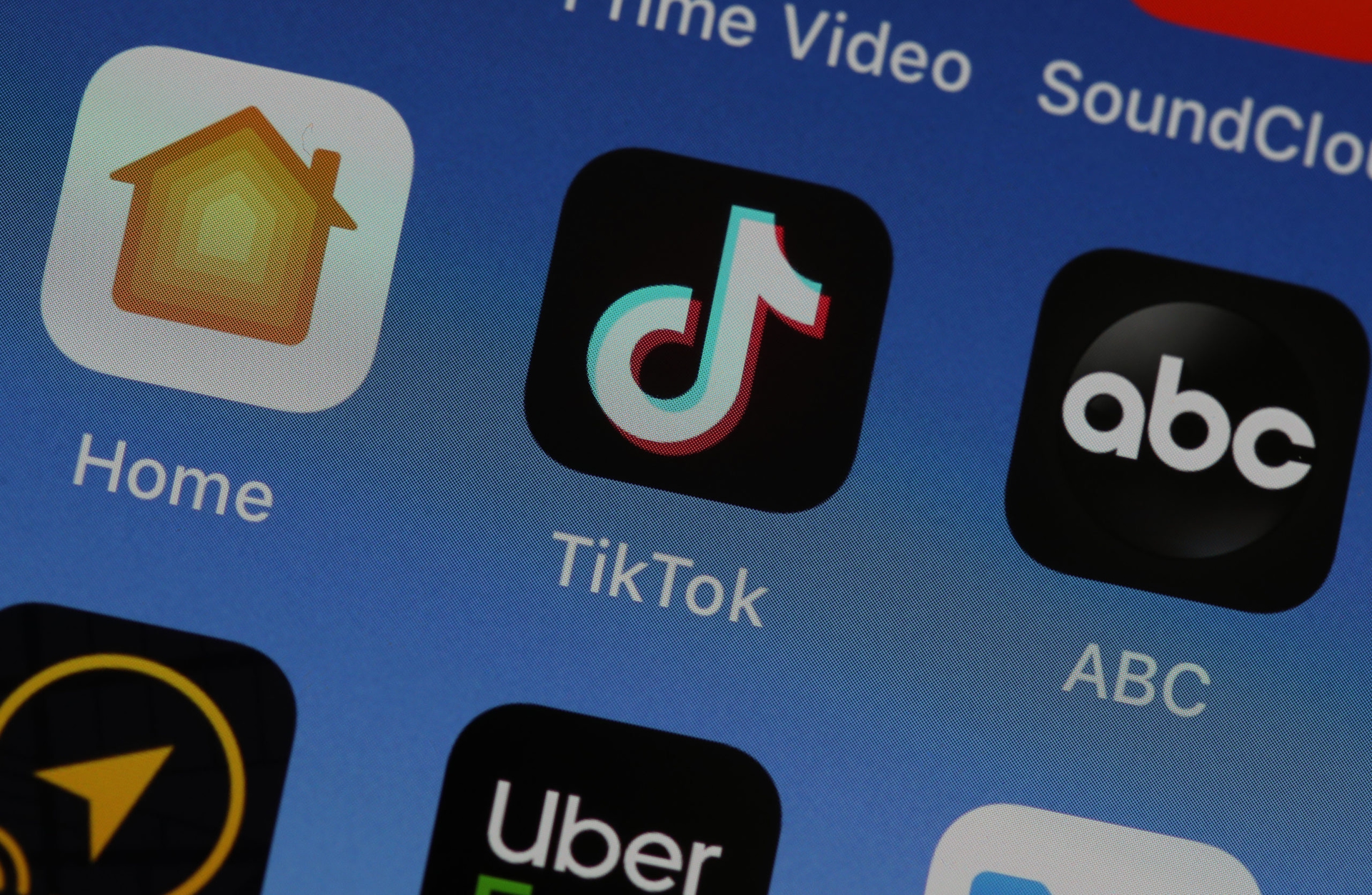 Amid news that the Trump administration is weighing a ban on Chinese-owned social media apps, new polling shows the public is divided over whether TikTok, an app favored by Generation Z, should be barred from operating in the United States. 
While one-third of the 2,200 U.S. adults surveyed oppose a ban, 29 percent support one. Republicans are more likely to support a ban, while Democratic sentiment leans in the opposite direction. 
Among the generations, Gen Z, the video-sharing service's key audience, is the most opposed to a ban, at 59 percent.
U.S. Secretary of State Mike Pompeo said this week that officials are considering a prohibition due to national security concerns. The U.S. military already prohibits TikTok on government-issued mobile phones. 
ByteDance Ltd., which owns TikTok, is reportedly considering changing up its corporate structure to distance itself from its Chinese roots. Forty percent of the population knew that TikTok was owned by a Chinese company, per the new poll, including 47 percent of Gen Z.
When asked about a potential ban, a TikTok spokesperson emphasized the platform's American connections in a conversation with Morning Consult, pointing out that the company has a U.S.-based CEO, former Walt Disney Co. executive Kevin Mayer, and hundreds of U.S. employees. 
Notably, 25 percent of Gen Z said they'd be more likely to use TikTok if they learned the United States was looking to ban the app. Just 9 percent said they'd be less likely to use it.
TikTok has skyrocketed in popularity in 2020, with more than 2 billion downloads globally, according to Sensor Tower data, a key metric in assessing an app's growth. That milestone comes only five months after it eclipsed 1.5 billion downloads. 
TikTok's brand awareness has increased in 2020 as well, per Morning Consult Brand Intelligence tracking: In June, 89 percent of U.S. adults said they knew the brand, compared to 77 percent in January. (Gen Z's knowledge of the app remained steady in the 90s.)
The news comes as hostility toward China continues. Majorities of the public have unfavorable views of China, including 64 percent of all adults and 80 percent of Republicans. About half of Democrats (52 percent) also shared this sentiment. 
The July 7-9 survey, which has a margin of error of 2 percentage points, also gauged views on a number of other Chinese-owned companies, including Tencent Holdings Ltd.'s WeChat and Alibaba Group Holding Ltd. Compared to these companies, survey respondents were most likely to favor banning TikTok from operating in the United States, although majorities of the public offered no opinion on these companies.
The poll also finds that knowing more about the app -- that its parent company is headquartered in Beijing, for example -- did little to dissuade TikTok usage, although 35 percent of the public said U.S. politicians' constant criticism of the app would make them less likely to use it. 
Compared with the public overall, members of Gen Z, the only group that habitually uses that platform, are less likely to be turned off from using TikTok, no matter the argument.
Correction: Due to an editing error, a previous version of this story misstated where TikTok was based.
Joanna Piacenza leads Industry Analysis at Morning Consult. Prior to joining Morning Consult, she was an editor at the Public Religion Research Institute, conducting research at the intersection of religion, culture and public policy. Joanna graduated from the University of Wisconsin-Madison with a bachelor's degree in journalism and mass communications and holds a master's degree in religious studies from the University of Colorado Boulder. For speaking opportunities and booking requests, please email [email protected].
We want to hear from you. Reach out to this author or your Morning Consult team with any questions or comments.
Contact Us