Trump Administration Unveils Plan to Allow Prescription Drug Imports
2 pathways would allow states to work with drugmakers on Canadian imports, allow manufacturers to import drugs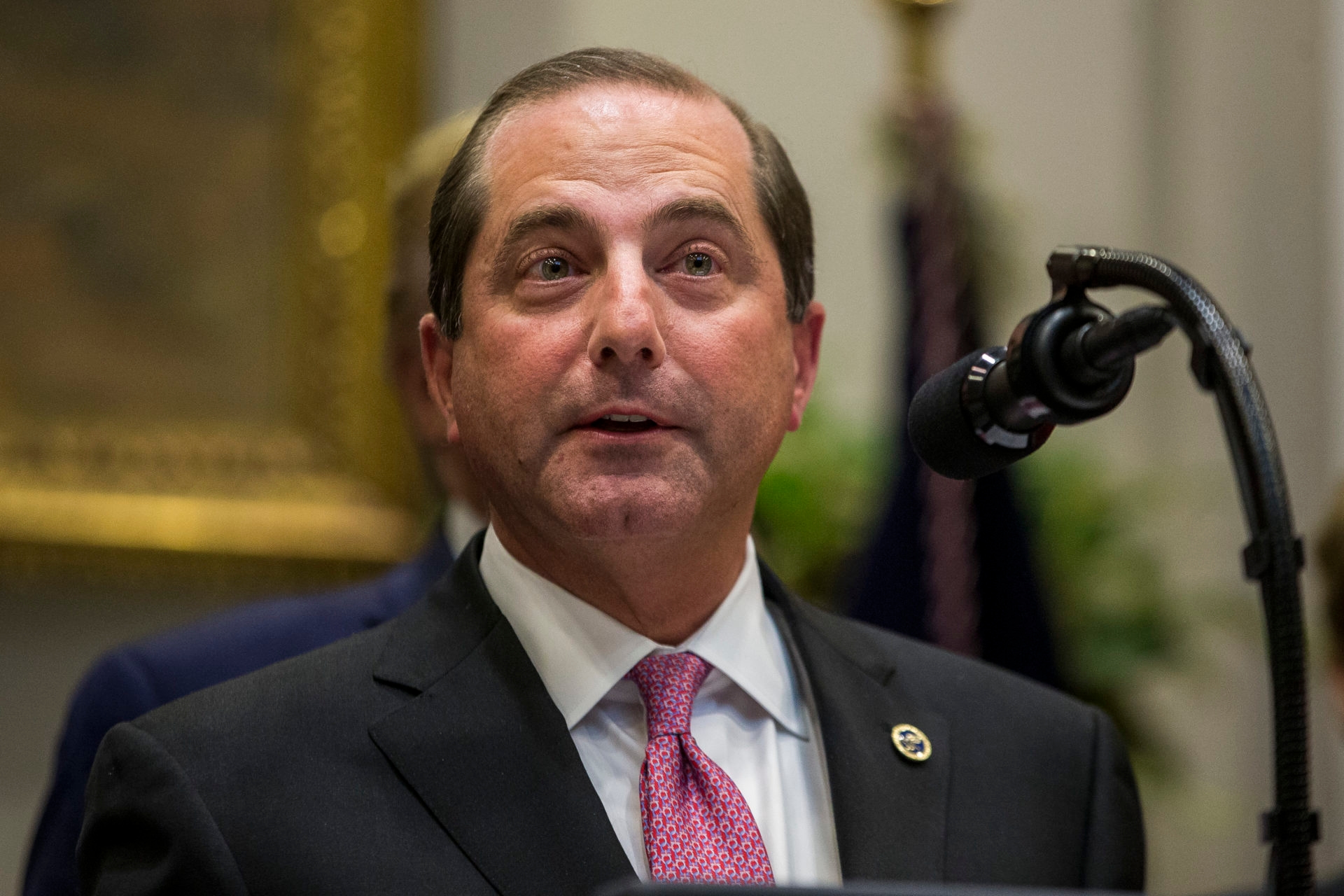 The Trump administration introduced its long-awaited drug importation plan Wednesday morning, marking the first time in history that federal health agencies have embraced such imports as a mechanism to reduce prescription drug prices in the United States.
The Food and Drug Administration is issuing a notice of proposed rulemaking, which, if finalized, would allow states to work with wholesalers and pharmacies to develop programs for importing drugs from Canada — a strategy the Trump administration has long championed as a key tenet of its drug pricing blueprint. Controlled substances, biological products and intravenously injected drugs will not be eligible for importation. 
On a call with reporters, Health and Human Services Secretary Alex Azar said the agency has seen strong leadership and support for the plan from governors of both parties, including Gov. Ron DeSantis (R-Fla.) and Gov. Janet Mills (D-Maine).
HHS is also publishing a draft guidance for the industry, explaining the process for drug manufacturers to facilitate importation of their FDA-approved drugs — in this case, including biological products — when they are manufactured overseas, and authorized and intended for sale in any foreign country.
"This would potentially allow for the sale of these drugs at lower prices than currently offered to American consumers, giving drugmakers new flexibility to reduce list price," Azar said.
The introduction of the plan marks Stephen Hahn's first official action as FDA commissioner. His agency, along with HHS, will now await proposals from states and certain non-federal government entities to submit proposals to the FDA for review. Authorization proposals for certain prescription drugs from Canada will be referred to as "section 804 importation programs."
Azar emphasized that while the administration is advancing these two pathways "as quickly as possible," it will continue weighing other options to reduce drug pricing.
HHS Assistant Secretary of Health Brett P. Giroir, who recently served as acting commissioner for the FDA, said the FDA will authorize programs concerning certain prescription drugs that are approved by Health Canada's health products and food branch, and also meet the conditions of an FDA-approved New Drug Application or Abbreviated New Drug application.
Yusra Murad previously worked at Morning Consult as a reporter covering health.
We want to hear from you. Reach out to this author or your Morning Consult team with any questions or comments.
Contact Us