White Democrats, Republicans Are Divided Over Threat of White Nationalism
Democrats more likely to see it as a critical threat; Republicans say the same about Islamic extremism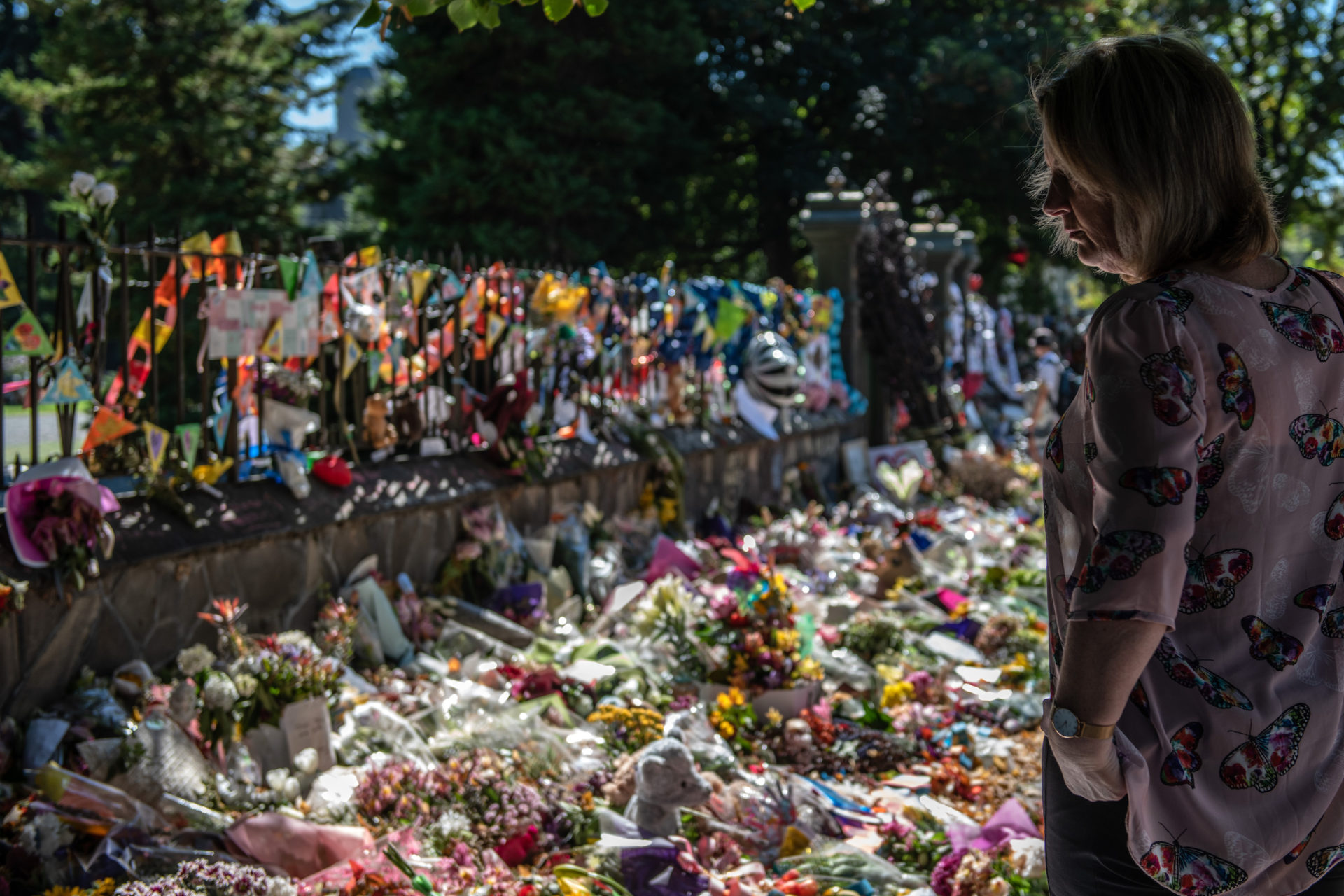 Key Takeaways
59 percent of white Democrats said white nationalism is a "critical threat," more than three times the share of white Republicans (16 percent) who said the same.

Voters overall are more concerned with the threat of Islamic extremism than white nationalism: 49 percent vs. 37 percent.
As the House Judiciary Committee prepares to hold a hearing on the rise of white nationalism in the United States in the wake of the mass shootings at two New Zealand mosques, a new Morning Consult poll finds white Americans are divided along partisan lines on whether the ideology poses a threat to the United States.

Fifty-nine percent of white Democratic voters in the March 22-24 survey said white nationalism, a form of right-wing extremism that has garnered increased media attention both in the United States and abroad during the 21st century, is a "critical threat" to U.S. interests over the next 10 years. By comparison, 16 percent of white Republican voters said the same, with the bloc far more likely to label Islamic extremism (62 percent) as a critical threat to America's well-being.
Those figures are roughly in line to the views held by all voters.
Nearly half (49 percent) of all voters said they considered Islamic extremism to be a critical threat to the country, compared with 37 percent who said the same of white nationalism.
Yet of the 313 deaths at the hands of right-wing extremists in the United States from 2009 through 2018, information collected by the Anti-Defamation League shows that 76 percent were committed by white supremacists. (Experts say there is no discernible difference between white nationalists and white supremacists.)
Islamic extremists, by comparison, were responsible for 100 deaths over the same time period.
A 2017 report from the U.S. Government Accountability Office found similar numbers: Far right-wing extremist groups were responsible for 73 percent of the 85 deadly extremist attacks occurring between Sept. 12, 2001, and Dec. 31, 2016, while radical Islamist violent extremists accounted for 27 percent of those attacks.
The Sept. 11, 2001, attacks heavily influenced what kind of extremist attacks got play in the media, and "since 9/11, so much of the coverage had been about Islamist extremist violence," said Mark Pitcavage, a senior research fellow with the ADL Center on Extremism. But he said that in the past few years, empirical data on the dangers of other kinds of extremism, specifically of the far-right variety, has received more media attention.
The partisan gap in perceptions of threats facing the country appears to be at least partly a result of segmented media consumption. The digital age and the rise of the 24-hour news cycle and cable networks have coincided with a slight decline in the consumption of traditional media outlets, with voters more likely to choose news that suits their views.
A Pew survey conducted after the 2016 presidential election found that Trump voters, in particular, were likely to be consuming news in a bubble. Those voters were five times as likely to describe Fox News as their main source of news as they were the next most-popular outlet, CNN. Americans who voted for Hillary Clinton, meanwhile, had significantly more varied sources, with 18 percent identifying CNN as their main news outlet and the rest choosing among 10 other sources.
A 2011 report from the research organizations PRRI and the Brookings Institution found that "trust in Fox News is highly correlated with negative attitudes about Islam." PRRI data showed 72 percent of Republicans who most trust Fox News believe that Islam is at odds with American values, compared to 47 percent of all U.S. adults who said the same.
The March 15 Christchurch attacks appear to serve as the latest example of a bubble in media consumption: Sixty-one percent of Democrats said they heard "a lot" about the attacks, compared with 44 percent of Republicans, according to a Morning Consult/Politico survey conducted March 22-24.
"There are a lot of people on the right who want to minimize the threat of right-wing extremism, whether it's white supremacy or another type of right-wing extremism, and maximise the threat of Islamist extremism, and then there are people on the left who want to do the reverse," Pitcavage said.
But a "dispassionate look at the data suggests that they both represent legitimate threats, and we need to look at them that way," he said.
Among those on the right seeking to minimize the threat of white nationalism is President Donald Trump, who said, post-Christchurch attacks, that he didn't really see the ideology as a rising threat around the world, confining the issue to "a small group of people that have very, very serious problems."
Dan Cox, a research fellow in polling and public opinion at the American Enterprise Institute, said via email that the GOP "appears to have fully embraced" Trump's "brand of white grievance," and that Fox News has "trafficked in many of these same ideas."
"Trump has worked assiduously to convince conservative white Americans that they have become the victims of a demographic invasion and unwanted cultural change that is being foisted upon them by government and media elites," he said. "Trump did not create white identity politics, but he raised the threat level."
Cameron Easley is Morning Consult's lead analyst for U.S. politics. Prior to moving into his current role, he led Morning Consult's editorial coverage of U.S. politics and elections from 2016 through 2022. Cameron joined Morning Consult from Roll Call, where he was managing editor. He graduated from the University of North Carolina at Chapel Hill. Follow him on Twitter @cameron_easley. Interested in connecting with Cameron to discuss his analysis or for a media engagement or speaking opportunity? Email [email protected].
Joanna Piacenza leads Industry Analysis at Morning Consult. Prior to joining Morning Consult, she was an editor at the Public Religion Research Institute, conducting research at the intersection of religion, culture and public policy. Joanna graduated from the University of Wisconsin-Madison with a bachelor's degree in journalism and mass communications and holds a master's degree in religious studies from the University of Colorado Boulder. For speaking opportunities and booking requests, please email [email protected].
We want to hear from you. Reach out to this author or your Morning Consult team with any questions or comments.
Contact Us