Consumer Interest in Resale Hasn't Moved Despite Retail Push
Retail & e-commerce analyst Claire Tassin examines why consumers' participation in the secondhand economy hasn't kept pace with brands', but why an economic downturn might finally move the needle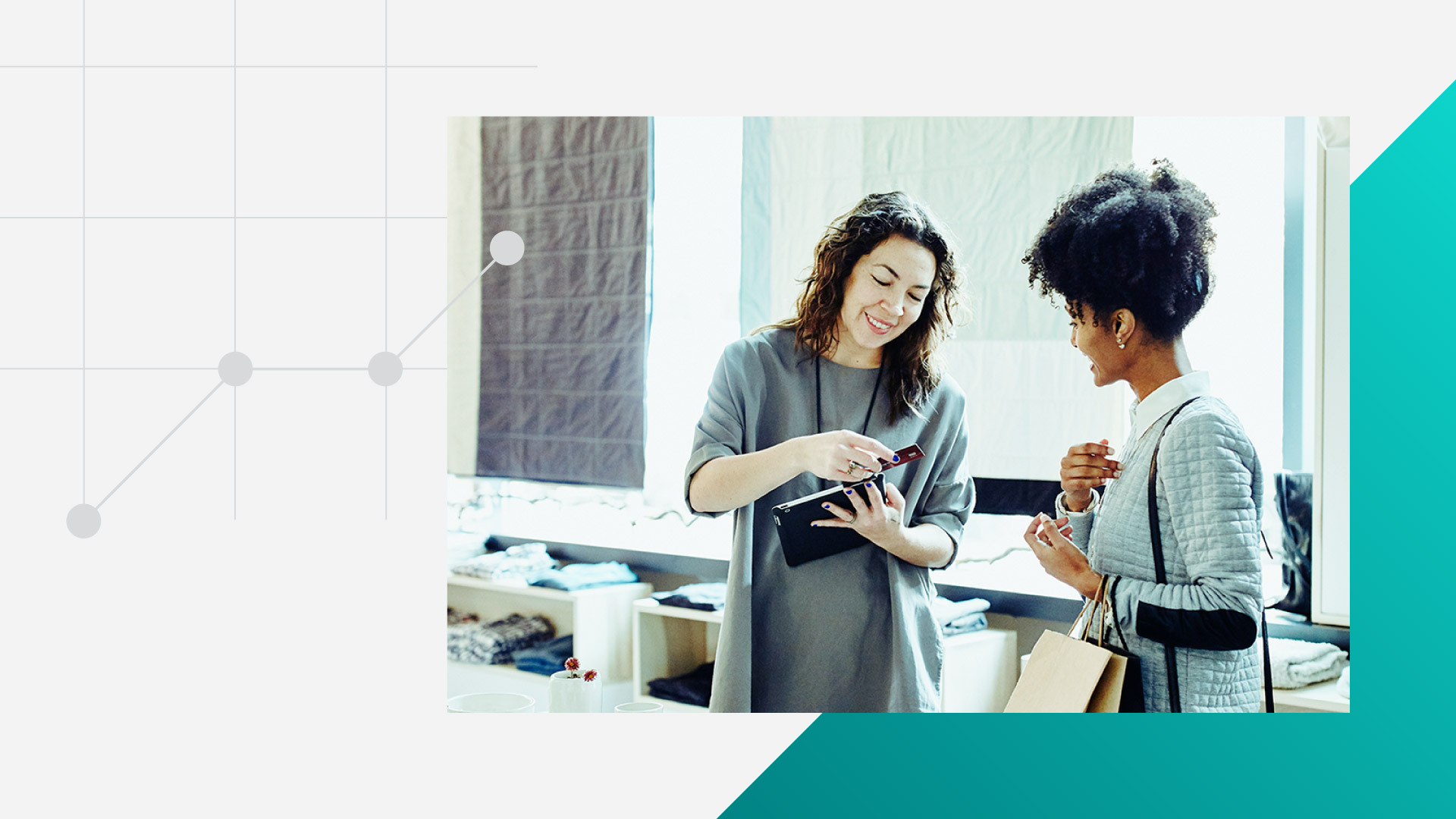 Key Takeaways
Consumers' participation in the resale market is virtually identical to where it was last spring: 42% of the general population has made a secondhand purchase in the last three months.

As more retailers and consumer brands enter the resale market, they should bring more buyers and sellers along with them.

Brand-supported peer-to-peer resale offers strong promise, but marketing efforts have been limited — and often misaligned with consumers' motivations for secondhand shopping. 
The first month of 2023 has seen even more brands jumping into the resale game: J.Crew announced a ThredUp partnership, and Rent the Runway is now selling its rental inventory on Amazon. Despite many exciting brand launches into resale over the last year, there's been no meaningful movement in the shares of U.S. adults who buy and sell secondhand merchandise. 
Brands have a steep hill to climb to find scale in resale operations. While these investments are still worthwhile in helping alleviate barriers to consumer participation in the secondhand economy, actually bringing consumers on board requires more marketing support. 
But 2022 did see pockets of growth in the resale of shoes and personal electronics. Morning Consult data shows high-income shoppers in particular are buying more secondhand shoes (up 11 percentage points from April 2022 to January 2023). The shift toward secondhand electronics also makes sense, as stores in this sector struggled with sales last year. 
Brands' success in the resale economy depends on recruiting more buyers and sellers
Brands are rapidly entering the resale space, but scaling operations is another challenge. Since there are more buyers than sellers, and sellers also tend to buy, resale's growth depends on pulling more sellers into the fold. Brand-supported peer-to-peer models can only be compelling if the platform has a sufficient number of sellers supplying inventory, but right now sellers aren't always meeting buyers' demand. Consignment operations face a similar challenge and are also substantially more expensive to operate, which is why it makes sense for brands to partner with providers who already have a strong network and promise the ability to scale, as J.Crew has recently done with ThredUp.
The Resale Buyer and Seller Ecosystem
Share of respondents who bought or sold in the secondhand market within the last three months
Survey conducted Jan. 14-15, 2023, among a representative sample of 2,202 U.S. adults, with an unweighted margin of error of +/-2 percentage points.
Still, secondhand shopping is trendy, especially among young adults: Gen Z adults shop secondhand at slightly higher rates than the general population, so brands seeking to capture Gen Z's elusive loyalty have resale as one tool in their toolbox. Older generations also take shopping cues from younger generations, so Gen Z's upward influence can help propel the resale economy. 
Secondhand shopping will benefit from reduced consumer purchasing power
Saving money is the leading motivation for resale shoppers; that remains unchanged from last year, with 92% of U.S. adults saying it's why they choose to shop secondhand. So as consumer purchasing power declines, more shoppers have an impetus to try secondhand shopping. Consumers reporting heightened financial anxiety are more likely to shop secondhand because they have to, as are baby boomers, who increasingly report shopping secondhand due to affordability concerns.
Resale shoppers' sentiment about shopping secondhand
Survey conducted Jan. 14-15, 2023, among 1,750 U.S. resale shoppers, with an unweighted margin of error of +/-2 percentage points.
Financially anxious shoppers are more likely than the unanxious to say they're shopping secondhand because they have to (28% versus 18%). The share of baby boomers who said the same jumped 10 points from 2022 (to 27% from 17% last year). Boomers have seen their retirement portfolios shrink over the last year, forcing hard trade-offs and pushing them into the secondhand market. 
Beyond financial savings, secondhand shoppers are motivated by the ability to get one-of-a-kind or hard-to-find items (75% and 68%, respectively), so retailers and consumer brands entering this market would do well to highlight out-of-production items that could be deemed classics. 
Sustainability is often touted as a reason to shop secondhand, and while it falls well behind saving money as a motivation, it's still a benefit that resonates with 67% of resale shoppers and can offset consumers' hesitancy to try secondhand shopping for the first time. Sustainability is a stronger motivation for Gen Z secondhand shoppers than it is for the general population.
Marketing messaging around resale often emphasizes uniqueness and sustainability, rather than cost, but as long as the economic environment remains what it is, brands should amplify affordability to grow resale. Further adding to the difficulty around resale messaging is the tension between pushing new inventory and redirecting shoppers to a secondhand market, especially as many retailers are still facing the challenge of excess inventory. Resale needs more marketing focus to grow and scale, but if that growth is at the expense of the primary market, it'll be difficult to sustain these investments.
Brands can circumvent authentication and listing challenges
For secondhand shoppers, assessing product quality and authentication are two of the biggest challenges when buying resale — 34% of secondhand shoppers rated quality assessments as difficult, and 32% said the same about authentication. Brands and platforms offering consignment models can overcome these barriers, but the cost of doing so is steep — someone has to receive and inspect inbound items for sale. 
In a peer-to-peer model, retailer- and brand-owned resale platforms have a unique ability to link to customers' purchase history, offering listings the support of assets like product imagery, descriptions and materials. This additional detail can be greatly beneficial to shoppers, and is likely more than the average individual seller can provide. Making the listing process easier also takes some of the burden off of sellers while retaining their ability to maximize their own profits, which are substantially higher in a peer-to-peer model than in a consignment one. 
Purchasing consideration for eBay and Poshmark stayed the same throughout 2022
Despite marketing efforts that generated buzz, particularly among Gen Zers, two of the most popular resale platforms, eBay and Poshmark, have been relatively stagnant in purchasing consideration over the last year. The gap between the two platforms is notably smaller among Gen Zers, though this cohort's consideration for both has declined over the last year.
Purchasing consideration for Poshmark and eBay
Morning Consult Brand Intelligence
Much like the resale market overall, there hasn't been substantial movement for either brand among the general population. Young adults tend to use a wider variety of platforms, including Depop, making it harder to compete for their attention and dollars. EBay and Facebook Marketplace are the dominant resale platforms for U.S. secondhand shoppers (used by 66% and 56%, respectively), but there is still plenty of room for brands to enter the market. 
Claire Tassin is the lead retail & e-commerce analyst on the Industry Intelligence team, where she conducts research, authors analyst notes and advises leaders in the retail & e-commerce industry on how to apply insights to make better business decisions. Before joining Morning Consult, Claire was an analyst at Gartner, where she conducted research on shifting consumer behaviors and expectations, as well as trends and technology relevant to marketing leaders in the retail sector. She graduated from Washington University in St. Louis with a bachelor's degree in psychology. For speaking opportunities and booking requests, please email [email protected].
We want to hear from you. Reach out to this author or your Morning Consult team with any questions or comments.
Contact Us