Who the Early Fans of Generative AI Are
It's still early days for generative AI, but recent data suggests that the technology is already capturing the imagination of tech workers and everyday consumers alike, writes tech analyst Jordan Marlatt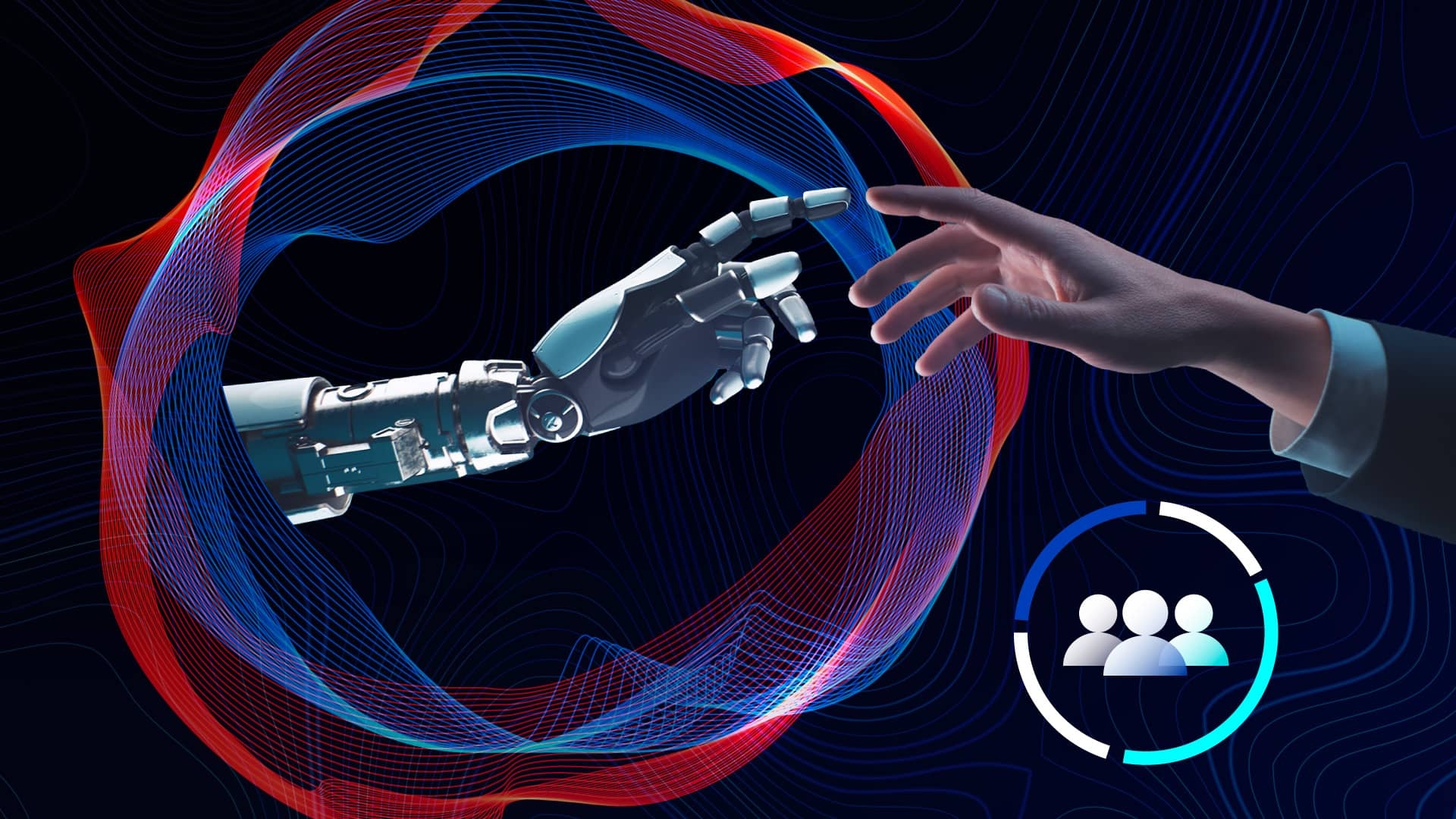 Key Takeaways
More than half of consumers (52%) are convinced that generative AI is not a fad, and is here to stay.

But trust in this new technology is also important, and only 10% of the public finds generative AI's outputs "very trustworthy." We dive into this "base" group for generative AI, as well as "swing" and "reach" groups that are more dubious.

The area brands can capitalize on the most is on the employer brand side, particularly with technical talent. But brands must be sure to frame the adoption of generative AI as a helpful tool to workers and not their replacement.
Microsoft's $10 billion investment in OpenAI, its integration of the advanced chatbot ChatGPT into its Bing search engine and Google's announcement of a competing service called Bard have dominated the tech news cycle and kicked off a flurry of excitement over the future of artificial intelligence applications. A series of Morning Consult surveys suggests that there's real consumer enthusiasm beyond the headlines, but ongoing doubt about the trustworthiness and efficacy of this new tech lingers.
Already, most people say generative AI is here to stay — even if they don't trust it
As with any emerging technology with lots of hype, one of the big questions being asked in boardrooms is whether generative AI is a fad, or whether it's here to stay. This question is especially salient given the concerns raised by recent headlines about the inaccuracy or combativeness of some chatbots.
Despite these new AI search products not being available to the public yet, a Morning Consult survey among more than 10,000 U.S. adults shows that consumers already think that generative AI is more than a flash in the pan. About half (52%) say it is a technology that is here to stay, and just 11% think it is a passing trend. The remaining chunk (37%) say they're unsure.
Another big question is how much consumers trust an emerging tech product. While the generative AI landscape is still taking shape, consumers already have opinions on whether this type of AI is trustworthy. Here we start to see the impact of some of the more critical news stories about generative AI, and a public that needs more information and experience with the product before they weigh in.
About equal shares of consumers find generative AI's output "very trustworthy" (10%) and "not at all trustworthy" (11%), while the rest of the public sits somewhere in the middle.

Survey conducted Feb. 11-13, 2023, among a representative sample of 10,044 U.S. adults, with an unweighted margin of error of +/-1 percentage point. Figures may not add up to 100% due to rounding.
AI proponents are young and tech-forward, even if half of them haven't used a generative AI tool yet
From these responses we've formed a "base" group (high trust in generative AI), a "reach" group (low trust) and a "swing" group (undecided or somewhere in the middle).
Demographic details of generative AI's base, reach and swing groups
Survey conducted Feb. 11-13, 2023, among a representative sample of 10,044 U.S. adults, with an unweighted margin of error of +/-1 percentage point.
The base group, high in trust, has an almost blind faith in the technology, considering many haven't used a generative AI tool before. That being said, they are the most likely to report having tried generative AI at 41%. They account for 10% of the adult population and are more likely to be male (60%), young (63% are Gen Z adults or millennials) and early adopters of new technologies. Nearly two-thirds (64%) say they are generally among the first to try a new technology, and a similar share (69%) declare that generative AI is here to stay.
The reach group — those who say generative AI outputs aren't remotely trustworthy — is the least likely to have tried generative AI. They tend to be slightly older than the average adult, but not by much. They're more divided on whether this new tech is a fad or here to stay, and they're also characterized by their less enthusiastic attitudes toward technology: 79% consider themselves typically among the last to try new technologies, and 75% say they are worried that new technology will change their lives in a negative way.
A third group, the swing cohort, constitutes everyone else. These are the people who are on the fence: They have lukewarm feelings and say they trust generative AI outputs somewhat or not much, if they have an opinion at all. This group accounts for a whopping 80% of the population, which isn't surprising: Generative AI is in such a nascent state that many people have yet to form an opinion on the technology, even if half of adults already believe it is here to stay. For brands in this space, this means there's an opportunity to change minds.
Generative AI as an employer brand
There may be no group more excited by the prospect of generative AI than those working in tech, particularly in roles like software development and IT.
Among software developers, 71% say workers in their field have more to gain than to lose from adopting generative AI tools, and 77% of IT specialists say that generative AI will create new types of jobs. About three-quarters of tech workers (74%) also say that embracing generative AI tools will be important to the future of their career.
For brands, using and developing such tools can have a positive impact on employer brand among tech talent if positioned well. Tech workers are surely appreciating the importance of AI in the future of their work, but the human element is important too. When given a choice to work for a company that embraces AI tech as part of their job or one that embraces human-centered work without AI, they are largely split. Nearly half (45%) say they would work for the company that embraces AI, compared with 40% for the one that embraces human work. Framing generative AI as a helpful tool, and not a replacement, will be essential.
Workers in each industry were asked whether they and their colleagues have more to gain or more to lose from further adoptions of generative AI tools
Survey conducted Feb. 11-13, 2023, among 77 to 380 U.S. adults per industry, with unweighted margins of error of up to +/-10 percentage points. Figures may not add up to 100% due to rounding, and figures with fewer than 100 respondents should be analyzed with care.
Jordan Marlatt is a lead tech analyst on the Industry Intelligence team, where he conducts research, authors analyst notes and advises clients on emerging technologies and trends. Jordan previously served as chief of staff to Morning Consult's president and co-founder, and opened and oversaw Morning Consult's San Francisco offices, onboarding and consulting for the company's largest technology clients. He graduated from The George Washington University with a bachelor's degree in international affairs and political science. For speaking opportunities and booking requests, please email [email protected].
We want to hear from you. Reach out to this author or your Morning Consult team with any questions or comments.
Contact Us