Nearly 3 in 4 Consumers Are Trying to Cut Grocery Spending. Here's How They're Saving
Price growth is slowing down, but grocery costs remain high, forcing shoppers and home cooks to reckon with tactics to save, writes food & beverage analyst Emily Moquin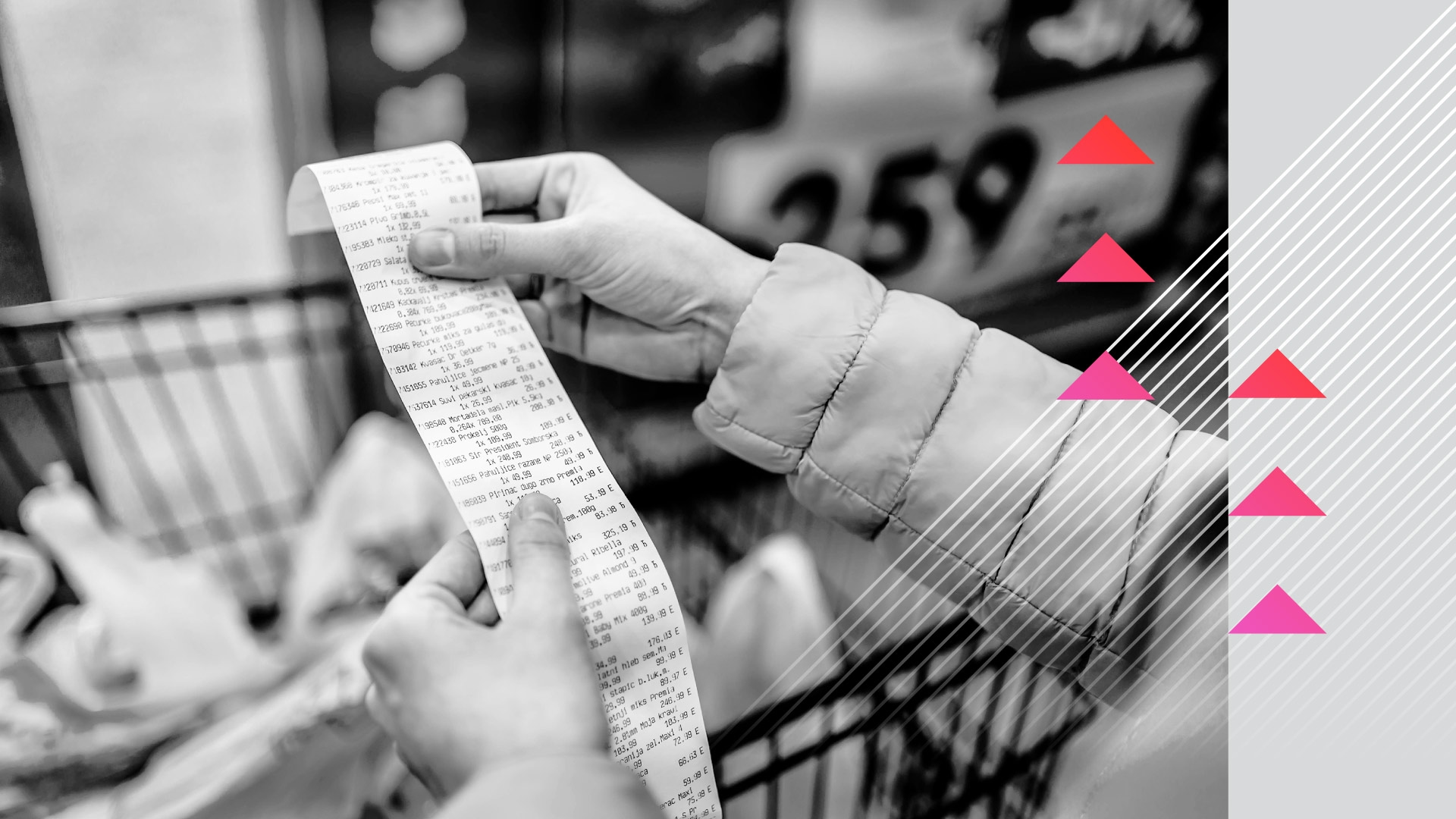 Key Takeaways
Roughly 3 in 4 U.S. adults said they made an effort to save on groceries last month due to inflation.

Price growth may be cooling, but consumers are still feeling strapped. To help manage costs, more are turning to couponing and cheaper ingredients. 

These penny-pinching behaviors are likely to continue. Brands and retailers that strongly convey their overall value proposition will remain top of mind in this competitive economic environment.
Want to know first when we publish next month's biannual report on the state of the food & beverage industry? Sign up for our Food & Beverage content alerts here.
Despite cooling inflation this summer, most grocery shoppers are actively working on ways to save on food costs: 74% said they "often" or "sometimes" made an effort to save on groceries last month due to inflation. Over the past two years of higher-than-normal price increases, many have examined and adjusted shopping and cooking habits to achieve maximum bang for their grocery buck. Below, we examine consumers' most common cost-cutting measures as high prices linger.
Consumers are changing how they grocery shop due to inflation
It's no wonder most people are looking for ways to save money: Consumers' concerns about costs across grocery categories have declined from peak levels, yet they remain relatively high overall. Comparing prices and buying generic products are tried-and-true tactics to save when grocery shopping, and both behaviors have been holding steady since 2021, with roughly 4 in 5 shoppers saying they take each action.
Specific demographics at scale: Surveying thousands of consumers around the world every day powers our ability to examine and analyze perceptions and habits of more specific demographics at scale, like those featured here.
Why it matters: Leaders need a better understanding of their audiences when making key decisions. Our comprehensive approach to understanding audience profiles complements the "who" of demographics and the "what" of behavioral data with critical insights and analysis on the "why."
Buying fewer items is another way shoppers are saving on their grocery bills each month. Classic supply-and-demand principles dictate that when prices increase, volume drops as consumers walk away from purchases. However, some households can only skimp so much on groceries before they start to run low on necessities, resulting in a general upward trend in food insecurity. 
Couponing is another tactic gaining popularity as a means to bring down total grocery spending. Not only are consumers becoming more price sensitive, and thus seeking out coupons, but there also may be more coupons available — manufacturers and retailers tend to use deals and promotions, instead of absolute price decreases, to entice purchases when volume starts to slump too much. 
Shoppers Are Increasingly Buying Fewer Items and Using Coupons to Save
Share of grocery shoppers who said they "often" or "sometimes" do the following to save on groceries:
Surveys conducted Oct. 29-Nov. 3, 2021, and June 27-July 2, 2023, each among roughly 2,000 U.S. adults who have primary or shared grocery shopping responsibility for their household, with an unweighted margin of error of +/-2 percentage points.
Home cooks are switching up their recipes to help save money
Savvy shoppers know that savings at the store stretch further with careful planning at home. Nearly half of primary cooks said they've changed the types of meals they make to save money, no doubt opting for less expensive main dishes and ingredients. In lieu of switching out the meal entirely, many are also finding substitutions for more expensive ingredients.
Changes to Cooking Habits Help Consumers Save
Share of primary cooks, by annual household income, who said they made the following changes to save money:
Survey conducted May 11-14, 2023, among 2,548 U.S. adults who have primary cooking responsibility for their household, with an unweighted margin of error of +/-2 percentage points.
Using more recipes is a common change among cooks in higher-earning households. For these households, which tend to spend the most on food away from home, using a recipe to cook a meal may provide savings over restaurant meals. 
Changing shopping and cooking habits create opportunities to win new customers
At a time when consumers are mixing up their cooking routines to save on costs, couponing may be an effective strategy to entice them to try a product and bring it into their regular mix. Coupon-related content can highlight recipe ideas or even suggest substitutions for pricier ingredients, where appropriate. 
As consumers adjust their habits in an effort to save money, it's important for brands to keep the marketing communications turned on. Changes to shopping behaviors and meal routines open the door for brands to grow awareness and potentially prompt consumers to try their products if they position their value effectively.
Emily Moquin previously worked at Morning Consult as a lead food & beverage analyst.
We want to hear from you. Reach out to this author or your Morning Consult team with any questions or comments.
Contact Us