What the Defunct Black Sea Grain Deal Means for Poland's Rural Voters Ahead of Key Elections
The agricultural spat is costing Ukraine friends in the European Union, to Russia's advantage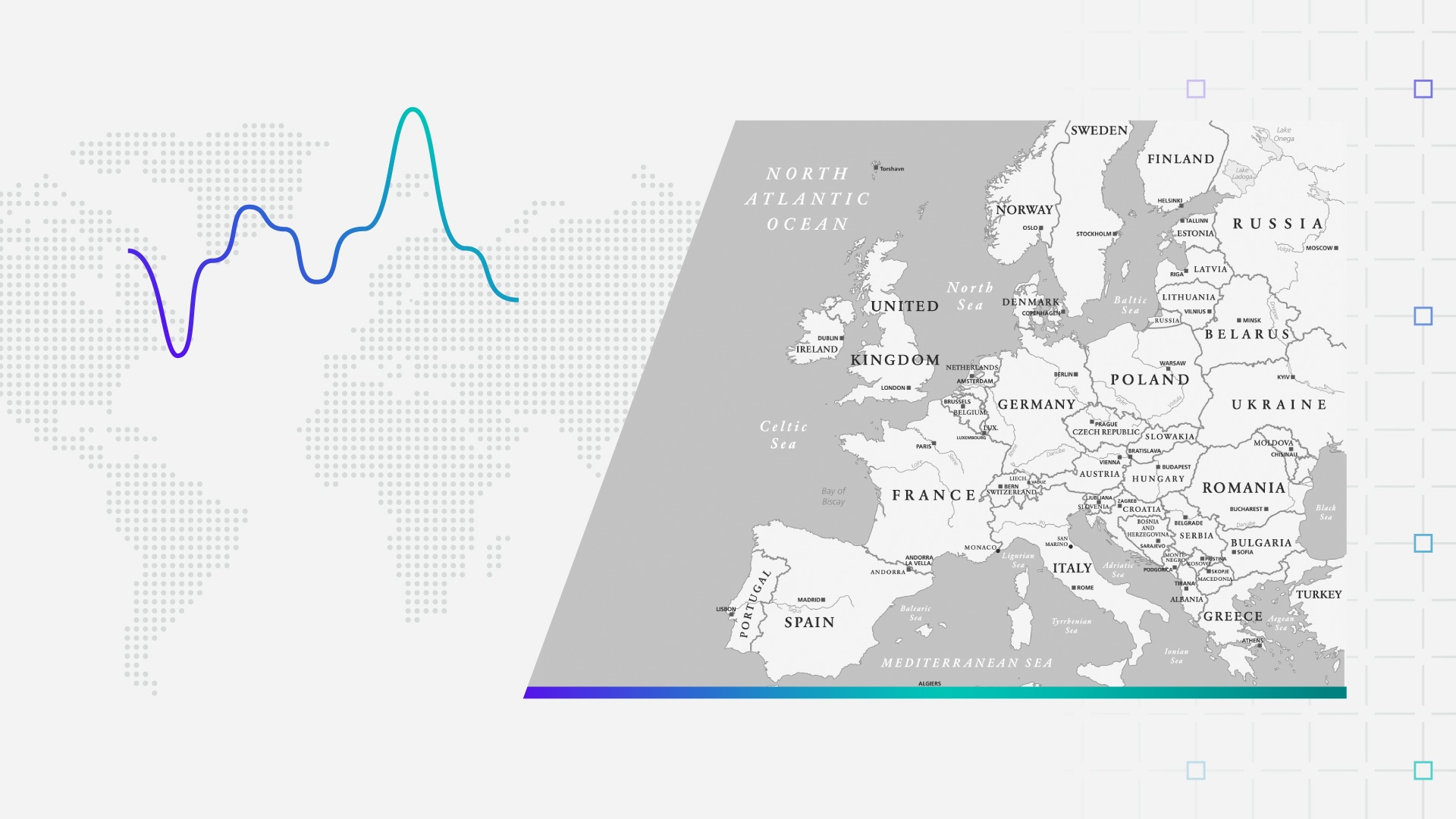 Key Takeaways
Since Russia allowed the Black Sea grain deal to expire on July 17, Ukrainian grain has been exported by land, angering farmers in neighboring countries like Poland who blame the influx for low prices. Rural Poles' favorability of Ukraine, which had been declining from post-invasion highs alongside similar trends among the general public, dropped precipitously after the deal expired.

Polish elections are won on the back of support in the countryside, and Poles are shifting their allegiances dramatically on the heels of the agricultural dispute. The incumbent Law and Justice (PiS) party has gained ground among rural voters since the deal expired on July 17, while the opposition Civic Coalition (KO) has lost support.

Neither party looks set to win an outright majority, making coalition-building key after the election. Nationalist party Konfederacja could play kingmaker or spoiler if its overwhelmingly young, male voters turn out on election day.

Electioneering in the Polish countryside has come at the cost of unity with Ukraine, with negative rhetoric ramping up on both sides, to Russia's advantage.
Sign up to get our analysis and data on how business, politics and economics intersect around the world.
Key Polish parliamentary elections coming up on Oct. 15, expected to be extremely close, will decide the next four years of Polish national politics. They will also have an outsize influence on E.U. support for Ukraine. The Polish countryside will be pivotal in deciding the outcome.
The grain dispute is a soft spot in otherwise broad Polish support for Ukraine
Ending Russia's invasion of Ukraine is viewed as an existential issue in Poland and much of Central and Eastern Europe. As such, support for Ukraine in the face of Russian aggression is a near-universal area of agreement in an otherwise polarized Polish political landscape. But the exact level and nature of Polish support for Ukraine — among both politicians and the public — are topics of debate, with some corners of Polish society resenting inflows of refugees and the high costs of material support.
Recently, the disagreement has centered on Ukrainian grain flooding through and into the Polish market following Russia's refusal to renew the Black Sea grain deal on July 17. The collapse of a safe corridor for Ukraine to export its agricultural output via the Black Sea has meant that much of it is being shipped overland via Poland and other nations bordering Ukraine. Polish farmers contend that the influx of cheap Ukrainian goods is depressing prices in Poland and the broader E.U. market.
Their dissatisfaction is apparent. Sky-high favorability toward Ukraine has declined steadily after a huge jump immediately following the invasion. And while net favorability of Ukraine is still positive, rural Poles have visibly soured on their eastern neighbor after the expiration of the grain deal.
Rural Poles' Views of Ukraine Have Declined Sharply Over Grain Spat
Net favorability of Ukraine among rural and urban/suburban Poles
Net values reflect the shares expressing positive views of Ukraine minus those expressing negative views. Urban/suburban and rural community designations are based on respondent self-reporting.
Morning Consult Political Intelligence. Weekly reports are based on pooled 8-week trailing moving averages of roughly 570-830 Polish adults each, with margins of error of up to +/-4 percentage points.
The timing of the grain deal's expiration has made it a major election issue
Rural Poles are decisive in the country's politics. Around 40% of the Polish population is nonurban, according to the World Bank (32% in our self-reported metric) — among the highest shares in Europe. Polish farmers in particular are a powerful constituency that parties can't afford to ignore.
And they haven't. The ruling Law and Justice (PiS) party extended an embargo on Ukrainian grain imports against the wishes of Brussels. Donald Tusk, the loudest voice in the opposition Civic Coalition, called for protecting farmers against the "unforeseen consequences" arising from aiding Ukraine. Meanwhile, the leader of the Polish People's Party (PSL), a party with traditionally strong rural appeal that has played kingmaker via coalition-forming in the past, has advocated halting the inflow of certain agricultural goods. And the small radical libertarian party commonly referred to as Konfederacja has lured rural PiS supporters by vocally criticizing the government's response as inadequate.
It's clear that the parties are correct in their assumption: Rural Poles are visibly shifting their support on the heels of the grain deal collapse. Comparing the two largest political parties, incumbent national conservative party PiS has gained ground among rural Poles, while the liberal opposition Civic Coalition has seen rural support erode. Meanwhile, PSL has seen its backing in the countryside stagnate.
Rural Voters Are Shifting From the Opposition and Toward the Incumbent Weeks Before Key Elections
Shares of Polish adults who most strongly identify with PiS and KO
Urban/suburban and rural community designations are based on respondent self-reporting.
Weekly reports are based on pooled 8-week trailing moving averages of roughly 2,500-4,500 Polish adults supporting each party, with margins of error of up to +/-2 percentage points.
Rural voters give PiS a chance, but the opposition also has a path to power
It is virtually guaranteed that neither KO nor PiS will clinch a majority of seats in Poland's key lower house of parliament, making coalition-building a necessity after the election. Depending on the outcome, the coalition path for the opposition is fairly clear, with both the United Left and Third Way coalitions signaling they would work with KO to form a government. Incumbent Law and Justice has a tougher row to hoe, but with rural voters moving to support the party since the expiration of the grain deal in mid-July, an outcome in which PiS can hold onto power looks somewhat more likely.
Nationalist conservative party Konfederacja could be in the driver's seat if support rebounds from its current level (7.8% in pooled daily surveys among 3,001 Polish adults from Sept. 18-Oct. 1) to its double-digit levels of earlier this year. It also needs its overwhelmingly young, male supporters to turn out on election day.
Konfederacja Supporters Are More Likely to Be Young, Nonurban and Male
Demographic profile of Polish adults who said they most closely identify with Poland's Konfederacja party by
gender
,
age
and
community
Values reflect demographic responses from Sept. 18-Oct. 1, 2023, among 233 Polish adults who said the Konfederacja party most closely reflects their own political views, with a margin of error of +/-6.5 percentage points. Figures may not add up to 100% due to rounding.
The Konfederacja's leadership has played its strategy close to the chest, saying it would not join a coalition formed by either of the two main parties. If neither of the two main parties can form a government, Poland could face snap elections. Alternatively, Law and Justice could try to break up Konfederacja by offering to partner with some of its smaller members.
Meanwhile, the opposition has clearer potential partners. The New Left and Poland 2050 coalitions would both be likely to join a KO-led government. Regardless of whether left or right ultimately takes the reins, they will have their work cut out for them to manage the crisis on the country's eastern border.
What happens in Poland does not stay in Poland
Just as events in Ukraine are shifting Polish sentiment and politics, dynamics at play in Poland and the broader region will have an outsize influence on E.U. support for Ukraine. Most recently, Hungary and Slovakia also blocked grain imports, prompting Ukraine to say it would sue all three in the World Trade Organization, and Slovaks elected former Prime Minister Robert Fico, who campaigned against sending arms to Ukraine and imposing sanctions on Russia.
In his address to the United Nations in September, Volodymyr Zelenskyy lashed out against what he called "political theater," prompting a harsh response from Polish President Andrzej Duda. The comment preceded Prime Minister Mateusz Morawiecki's announcement the same week that Poland would halt weapons shipments to Ukraine to replenish its own stores. While the Poles may disagree with Zelenskyy's characterization of their ban, the Ukrainian president's assertion that Moscow is delighted by the fissures between Ukraine and its closest allies in the European Union rings very true.
Sonnet Frisbie is the deputy head of political intelligence and leads Morning Consult's geopolitical risk offering for Europe, the Middle East and Africa. Prior to joining Morning Consult, Sonnet spent over a decade at the U.S. State Department specializing in issues at the intersection of economics, commerce and political risk in Iraq, Central Europe and sub-Saharan Africa. She holds an MPP from the University of Chicago.
Follow her on Twitter @sonnetfrisbie. Interested in connecting with Sonnet to discuss her analysis or for a media engagement or speaking opportunity? Email [email protected].
We want to hear from you. Reach out to this author or your Morning Consult team with any questions or comments.
Contact Us