3 Steps Travel Brands Must Take to Level Up Their Loyalty Programs
Highlighting unique features and making membership simple will engage current rewards program members and entice new ones, writes travel & hospitality analyst Lindsey Roeschke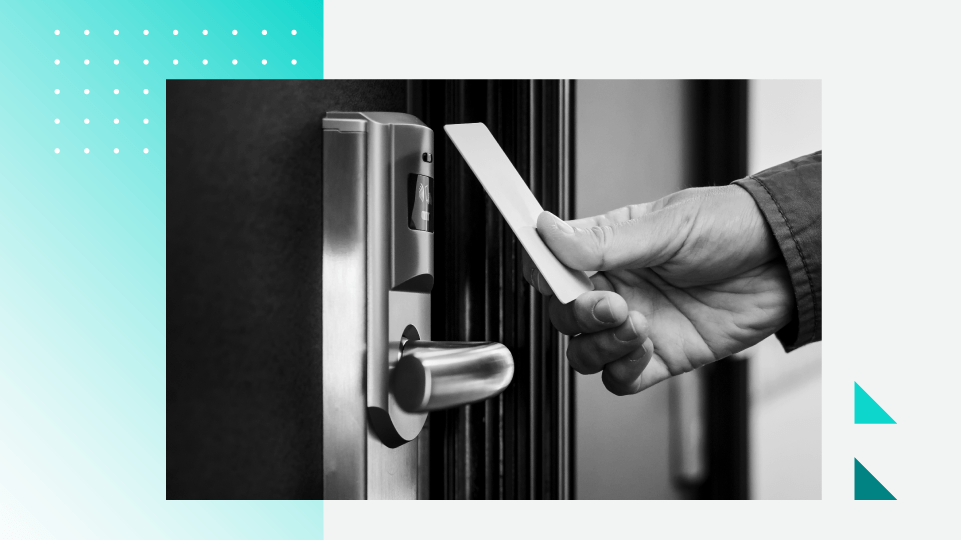 Key Takeaways
44% of Gen Zers say they are members of a travel loyalty program, an 11-percentage point increase from October 2021, making them the fastest-growing generation of loyalty program users.

Frequent travelers aren't loyal to one specific rewards program. Rather, it's just the opposite: They're more likely than casual travelers to be members of multiple loyalty programs.

Simple points redemption is key to all travelers, but especially to those who aren't loyalty program members. To win new customers, brands must demonstrate how easy it is to redeem points — the most important aspect of any loyalty program, according to nonmembers.
For a daily briefing on the most important data, charts and insights from Morning Consult, sign up for Our Best Intel.
While loyalty programs have long been a part of the travel industry, many brands have doubled down on their importance in the wake of the pandemic-driven industry slowdown. The good news is that their efforts seem to be working: Participation in travel loyalty programs is growing. Nearly half of consumers say they're a member of at least one travel loyalty program, up 5 points since October 2021.
For travel companies, though, there is still more room for growth, in both deepening relationships with current members as well as recruiting new ones. To meet these goals, there are three key areas brands should focus on: 1) engaging Gen Z participants, 2) rewarding the most frequent travelers and 3) connecting with those who travel but haven't yet committed to a program.
1. Engage Gen Z travelers by highlighting flexibility and exclusivity
Gen Zers should be considered a key audience for travel loyalty programs. They're frequent and enthusiastic travelers, engaging in the category similarly to the travel-happy millennials who came before them, and they will likely outpace their older counterparts in the future. In fact, Gen Zers are driving much of the growth in loyalty program membership in general: The share who say they're members of a travel program has grown 11 points since October 2021.
It's true that many young travelers, finding themselves on uncertain financial footing, are leveraging points and rewards to save money on travel. But while that may be a gateway to program membership, financial perks are not the only ones that keep younger travelers engaged with loyalty programs. When it comes to preferred features in a program, easy points and rewards redemption and the ability to reschedule or cancel bookings for free are table stakes for all consumers. But more than older generations, Gen Zers are likely to say that access to amenities, perks like late checkout from a hotel or early boarding on a flight, or exclusive experiences are what they look for in a travel loyalty program.
Gen Zers Value Amenities and Experiences More Than Older Travelers
Shares who said the following travel loyalty program features are important to them:
Survey conducted June 21-24, 2023, among a representative sample of 2,203 U.S. adults, with an unweighted margin of error of +/-2 percentage points.
On the flip side, Gen Zers are much less likely than other generations to say earning points based on level of spending is attractive to them. Given that members of this generation haven't reached their peak earning years and their incomes skew lower than their older counterparts, it stands to reason that they are neither willing nor able to spend money just to attain status or earn rewards. Similarly, Gen Zers, along with millennials, are more likely than older consumers to say they like it when a program allows them to earn rewards in ways that don't involve spending.
For brands, this means thinking differently about both the "earning" and "burning" aspects of loyalty programs to engage the youngest generation of adults. Knowing that Gen Zers have less disposable income to put toward traveling, brands must engage this young audience by offering ways to join and earn rewards without having to pay top dollar out of pocket. Limited-time points bonuses and alternative paths to earning will go over well with this group. And when it comes to spending, programs must offer redemption opportunities that tie into the flexibility and exclusivity of an experience. Making the Gen Z traveler feel unique and valued will keep them engaged.
2. Reward frequent travelers for their spending
Travel brands are well aware that their relationships with frequent travelers are important. But just because someone travels a lot, it doesn't mean they're loyal to one specific company — in fact, it's exactly the opposite. Frequent leisure travelers are far more likely than casual travelers to be members of multiple loyalty programs, with nearly 1 in 5 saying they belong to four or more. Knowing exactly what these travelers are looking for in a membership will help brands deepen loyalty and encourage travelers to come back rather than shop around.
Specific demographics at scale: Surveying thousands of consumers around the world every day powers our ability to examine and analyze perceptions and habits of more specific demographics at scale, like those featured here.
Why it matters: Leaders need a better understanding of their audiences when making key decisions. Our comprehensive approach to understanding audience profiles complements the "who" of demographics and the "what" of behavioral data with critical insights and analysis on the "why."
The area where frequent travelers stand out most is when it comes to being rewarded for spending. Travelers who stayed at a hotel three or more times in the past year were 10 points more likely than their casual traveler counterparts — those who had one or two hotel stays — to say they want to earn rewards based on how much they spend. And the difference was even more notable based on frequency of air travel, with 41% of those who took at least three domestic flights last year looking for that benefit, 17 points higher than those who flew once or twice.
Frequent Travelers Expect to Be Rewarded for Their Purchases
Shares who said the following travel loyalty program features are important to them:
Survey conducted June 21-24, 2023, among a representative sample of 2,203 U.S. adults, with an unweighted margin of error of +/-2 percentage points.
Ease of use, while expected by all members, is also slightly more important to frequent travelers, suggesting that regular engagement with the industry and loyalty programs doesn't equate to a tolerance for complex rules and convoluted points, rewards and redemption structures.
While loyalty programs have evolved and become more complicated, encompassing multiple paths to earn points, it's important for brands to remember that some of their most dedicated customers want to be recognized in a more traditional way. Structuring memberships to allow different paths to earn points and rewards may satisfy customers' wide-ranging preferences, keeping everyone happy.
3. Recruit new program members by highlighting simplicity and flexibility
Deepening loyalty with existing members is one aspect of growth, but brands must also focus on driving new sign-ups for loyalty programs to reach their true potential. The question travel companies must ask is: What's keeping people who travel but are not program members from signing up? Some may posit that data privacy is a concern, meaning apprehension about their personal information being compromised, or sold or used in malicious ways, may be deterring potential members. The good news is that this doesn't appear to be an issue: The shares of travel rewards program members and nonmembers who say they're uncomfortable with how a program might use their personal data are roughly equal.
Another theory is that those who haven't joined loyalty programs simply don't find the benefits to be attractive. However, there are no vast differences between members and nonmembers in their priorities for loyalty programs.
Easy Reward Redemption Is Crucial to Convert Nonmembers
Shares who said the following travel loyalty program features are important to them:
Survey conducted June 21-24, 2023, among a representative sample of 2,203 U.S. adults, with an unweighted margin of error of +/-2 percentage points.
There is much to be learned, though, from the order in which travelers prioritize loyalty program features. For example, as is true for all consumers, ease of redemption is by far the most attractive program feature, and the idea of earning points based on spending level is slightly less enticing to nonmembers than it is to the general population, suggesting barriers to entry may involve spending concerns and confusion about program rules. There are also some key differences between those who traveled by plane and those who stayed at hotels (although the groups are not mutually exclusive). For flyers, preference for features like free amenities and the ability to reschedule bookings is higher, whereas hotel guests are more likely to prefer a choice of rooms, access to exclusive experiences and members-only areas on property.
Examining the preferences of those who travel but aren't members of loyalty programs illuminates opportunities to engage with and broaden membership bases. For airlines, it's important to offer flexible policies for members and highlight amenities offered, like complimentary food and drink options or extra baggage allowances. For hotels, on the other hand, choice and experience are the name of the game: Hotel brands should think about how to use space on property for members, whether as a private lounge or staging ground for experiences, and let potential participants know what they will have access to through their membership. For all travel brands, though, simple and clear reward and redemption frameworks are crucial to overcoming the barriers to entry that are keeping travelers from engaging in the first place.
Lindsey Roeschke is the lead travel & hospitality analyst on the Industry Intelligence team, where she conducts research, authors analyst notes and advises leaders in the travel & hospitality industry on how to apply insights to make better business decisions. Before joining Morning Consult, she served as a director of consumer and culture analysis at Gartner and spent more than a decade working at advertising agencies across three continents. Lindsey graduated from the University of Delaware with a bachelor's degree in communications and holds a master's degree in strategic communications from Villanova University. For speaking opportunities and booking requests, please email [email protected].
We want to hear from you. Reach out to this author or your Morning Consult team with any questions or comments.
Contact Us