Ahead of Second Debates, Democratic Voters Raise Their Expectations for Kamala Harris
The share who believes the California senator will perform the best is up 10 points since before the first debates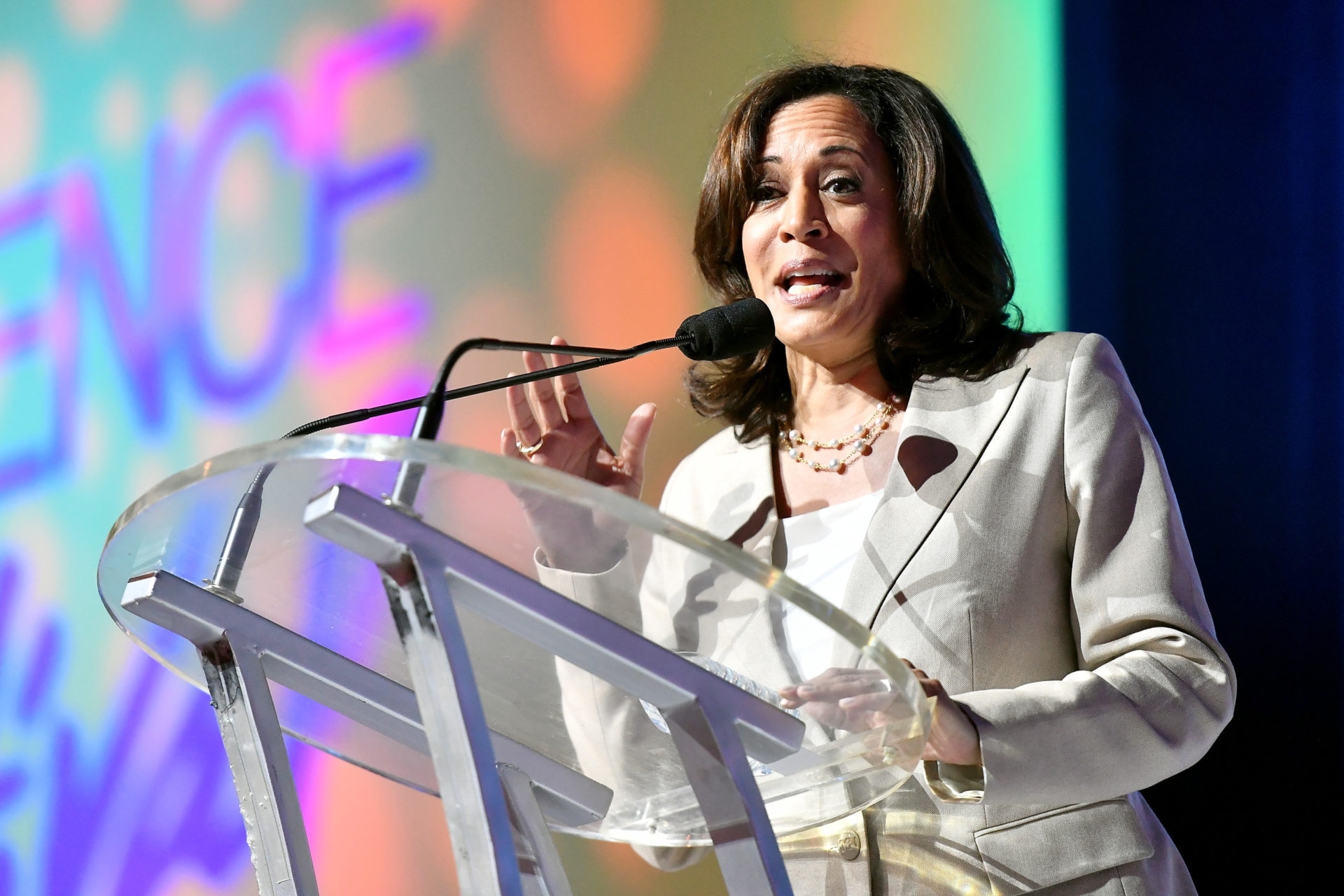 Key Takeaways
Expectations for former Vice President Joe Biden dropped 6 points, but he still leads the Democratic candidates.

More Democratic voters want to hear candidates discuss the Affordable Care Act than "Medicare for All," while child migrant crisis tops their priority list.
Democratic voters are expecting a lot more from Sen. Kamala Harris (D-Calif.) after her breakout performance during the first Democratic presidential primary debates last month.
According to the latest Morning Consult/Politico poll, 16 percent of Democratic voters expect Harris to perform best over the two nights of debates -- up 10 points compared to a survey taken before the first round of debates -- ranking her second, behind former Vice President Joe Biden, among the 20 candidates who have qualified to participate.
Data collected before and after the first matchups illustrates what's at stake for the candidates as they prepare to face off on CNN.
Harris, who made headlines after her stinging critique of Biden's history on busing and work with segregationists, saw a 6-point bump in her first-choice vote share in polling conducted immediately after the June 26-27 debates. The share of Democratic primary voters who said Biden was their first choice dropped 5 points.
In the weeks since the first round of debates, little has changed in the horse race between the Democratic candidates, even after California Rep. Eric Swalwell dropped his bid and the activist billionaire Tom Steyer entered the race. According to Morning Consult's latest tracking, Biden is still leading the pack, Vermont Sen. Bernie Sanders (I) is in second place, and Harris and Massachusetts Sen. Elizabeth Warren have remained close to each other for third place.
Biden still faces the highest expectations, with 27 percent of Democratic voters expecting him to shine during the debates. But that figure dropped 6 points compared to the survey conducted before the first set of debates.
As he prepares to face Harris again, Biden has said he will not "be as polite this time," according to The Detroit News, referencing his tepid response to the attacks by Harris in June. Ahead of this month's debate, his campaign put out a statement pointedly criticizing his rival's "Medicare for All" plan that would preserve private insurance, suggesting a potential debate stage attack line.
Health care is expected to be a major topic of discussion, but Democratic voters are more interested in hearing about the Affordable Care Act -- the health care law enacted when Biden was President Barack Obama's No. 2 -- than about Medicare for All, according to the poll. Sixty-three percent of Democrats said it's "very important" for the candidates to discuss Obamacare, compared with 55 percent who said the same of the single-payer proposals that are being championed by several 2020 contenders.
A similar share of Democratic voters (64 percent) said it was very important for the candidates to discuss climate change, an issue that hardly came up in the first debates, while 7 in 10 prioritized a discussion on the treatment of child migrants detained at the border.
The issue of race relations -- the subject of Harris' attack on Biden in the first debate -- ranked near the middle of Democratic voters' priorities for the second debates, with 54 percent saying it was "very important" for the candidates to discuss them. 
Eli Yokley is Morning Consult's U.S. politics analyst. Eli joined Morning Consult in 2016 from Roll Call, where he reported on House and Senate campaigns after five years of covering state-level politics in the Show Me State while studying at the University of Missouri in Columbia, including contributions to The New York Times, Politico and The Daily Beast. Follow him on Twitter @eyokley. Interested in connecting with Eli to discuss his analysis or for a media engagement or speaking opportunity? Email [email protected].
We want to hear from you. Reach out to this author or your Morning Consult team with any questions or comments.
Contact Us