Biden's Refugee Cap Increase Fulfills a Campaign Pledge. But It's Also Unpopular
50% of voters oppose increasing the cap from 62,500 to 125,000; 37% support it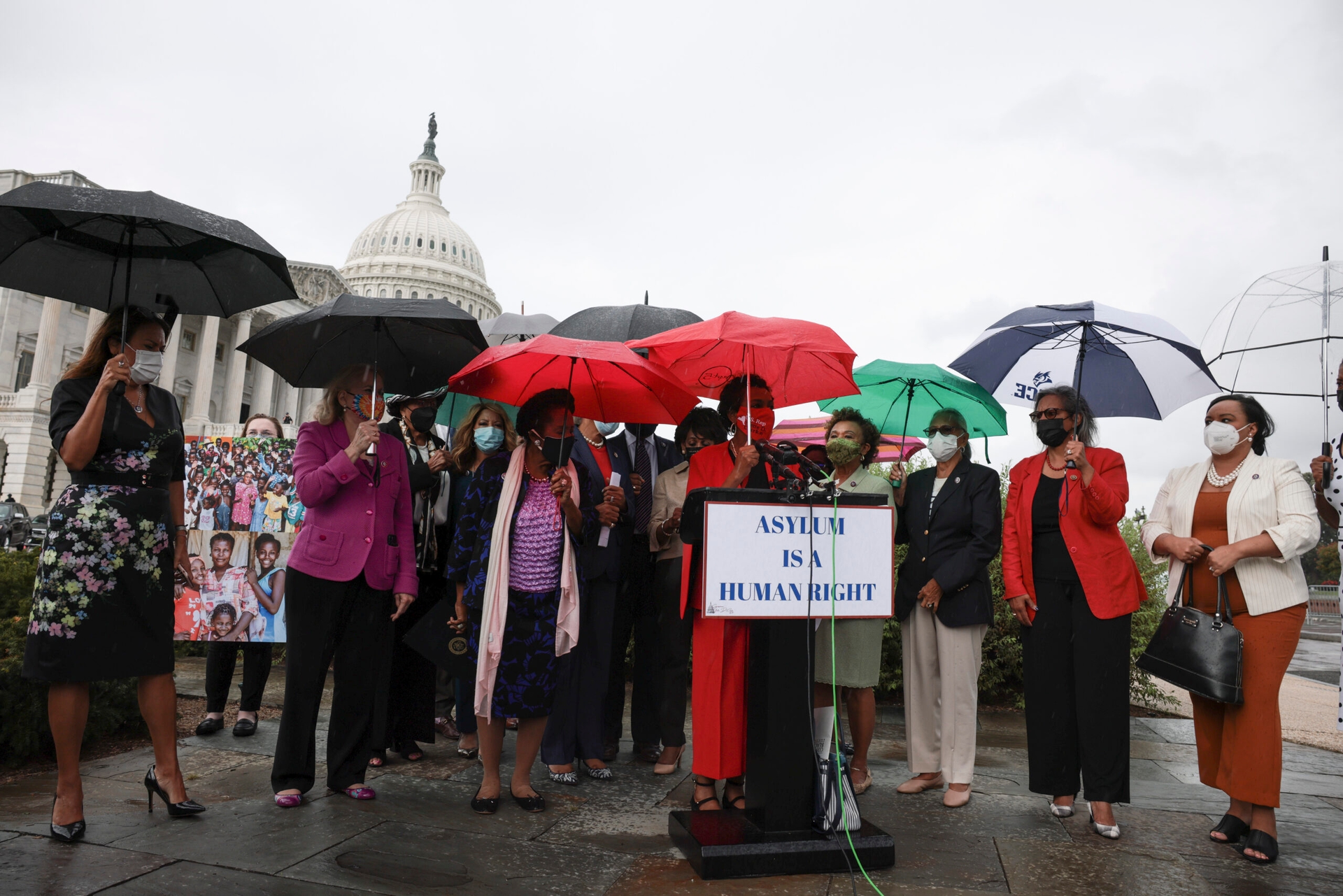 Key Takeaways
65% of Republican voters strongly oppose raising the refugee cap, twice the size of strong Democratic support.

Republicans in Congress are narrowly favored over their Democratic counterparts, 44% to 39%, on voter trust to handle immigration.
President Joe Biden delivered on a campaign promise last week when his administration announced it would raise the cap on refugees for the fiscal year that begins on Friday. The move was cheered by migrant advocates, but a new Morning Consult/Politico poll found it to be largely unpopular with the American people.
Half of the voters in the Sept. 24-27 survey said they oppose the Biden administration's move to increase the number of refugees allowed to enter the United States for the upcoming fiscal year from 62,500 to 125,000, while 37 percent supported the policy.
Voters were twice as likely to strongly oppose the directive as they were to strongly support it, an imbalance driven by Republicans: 65 percent of GOP voters strongly opposed the move, compared with 32 percent of Democrats who strongly supported it. The enthusiasm gap on the topic has been consistent throughout Biden's term.
Opposition to Raising Refugee Cap Persists Throughout Biden's First Year
Voters were asked whether they support or oppose the following increases
to the limit on refugees allowed into the United States:
Polls conducted Feb. 5-7, May 7-9 and Sept. 24-27, 2021, among roughly 2,000 registered voters each, with margins of error of +/-2%. Figures may not add up to 100% due to rounding.
The numbers in the latest survey were nearly identical to when voters were asked in May about support for Biden's decision to raise the refugee cap for the current fiscal year from a historic low of 15,000 set by the Trump administration to 62,500, and the same holds true when they were asked in February about Biden's executive order announcing his intent to to raise the refugee cap in October.
The polling provides the latest reminder of Democrats' vulnerability on immigration, which has featured with increasing prominence in Republican messaging on the campaign trail, Capitol Hill and in the media in recent years. It's unclear how salient the topic will become in next year's midterm elections, but the data suggests it's a political loser for the party in power.
As of last week, a majority of voters (55 percent) disapproved of Biden's handling of immigration, up 16 percentage points from his opening weeks in office and his worst marks on a list of 14 issues regularly tracked in Morning Consult/Politico polling. 
In the latest poll, Republicans in Congress are narrowly favored over their Democratic counterparts, 44 percent to 39 percent, on trust to handle immigration, a sizable swing from January, when Democrats in Congress had a 10-point edge in trust on the question.
Eli Yokley is Morning Consult's U.S. politics analyst. Prior to his current role, Eli was Morning Consult's senior reporter covering U.S. politics. Eli joined Morning Consult in 2016 from Roll Call, where he reported on House and Senate campaigns after five years of covering state-level politics in the Show Me State while studying at the University of Missouri in Columbia, including contributions to The New York Times, Politico and The Daily Beast. Follow him on Twitter @eyokley. Interested in connecting with Eli to discuss his analysis or for a media engagement or speaking opportunity? Email [email protected].
We want to hear from you. Reach out to this author or your Morning Consult team with any questions or comments.
Contact Us