With Congressional Stimulus Fight Looming, 76% of Voters Back $1.9 Trillion Plan, Including 60% of Republicans
89% of Democrats said they support the proposed COVID-19 aid package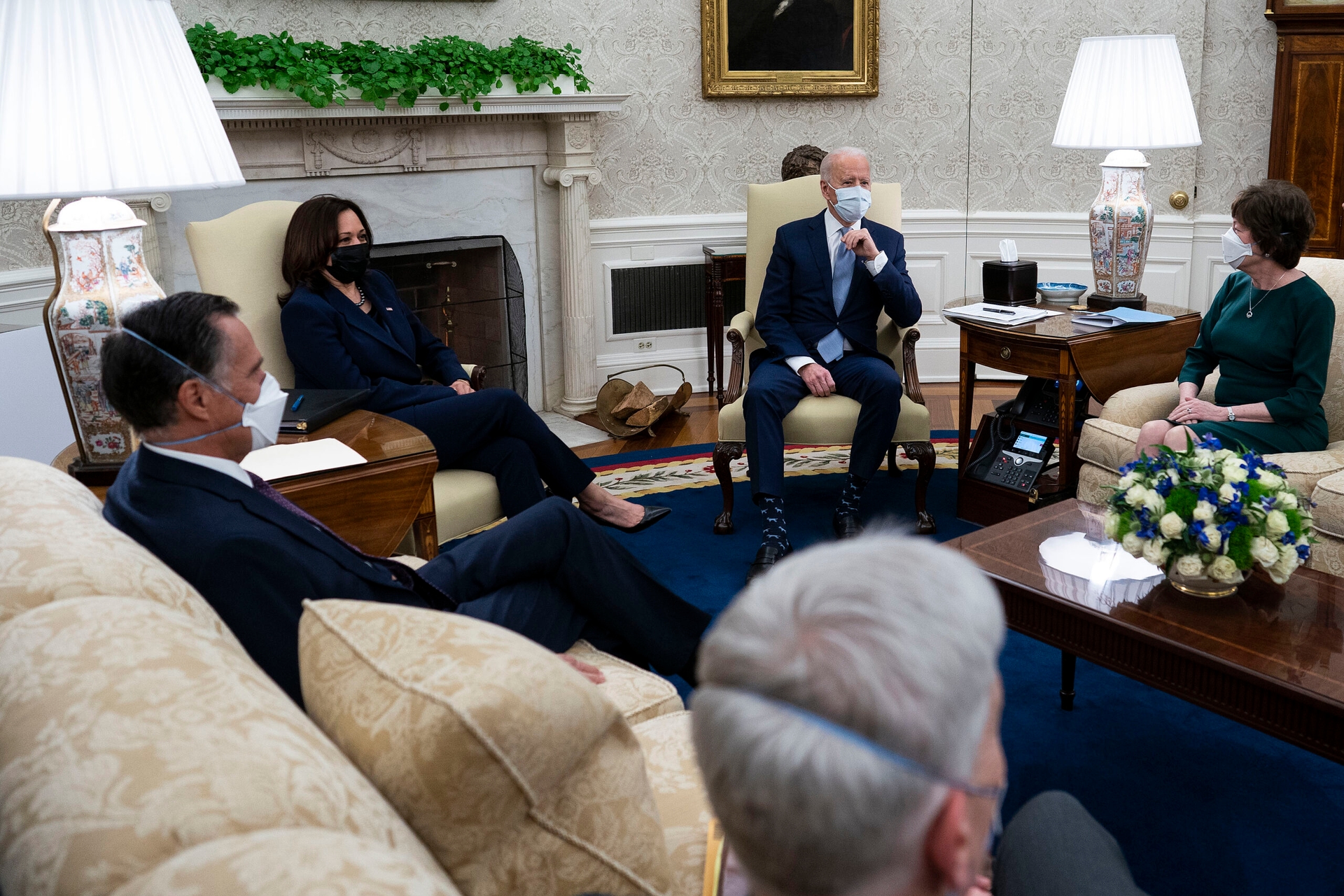 Key Takeaways
7 in 10 independents support the stimulus proposal, compared to over 1 in 5 who oppose it.

3 in 10 GOP voters say they somewhat or strongly oppose the stimulus plan.

Overall, 17% of voters say they oppose the $1.9 trillion plan.
As the House prepares to pass President Joe Biden's $1.9 trillion stimulus package this week and the Senate readies to take it up for debate soon after, lawmakers are gearing up for another partisan fight.
While Republicans in Congress have balked at the overall price tag for Biden's proposed package, new Morning Consult/Politico polling shows that the public — including Republican voters — overwhelmingly supports the legislation. 
In the poll, which was conducted Feb. 19-22 among 2,013 registered voters and has a margin of error of 2 percentage points, 76 percent said they back the stimulus package, including 52 percent who said they "strongly" support the bill. Only 17 percent of voters said they oppose it.
Support is highest among Democrats, 70 percent of whom said they strongly back the legislation, which includes $1,400 in direct payments to some Americans, $350 billion in emergency funding for state and local governments, funding to support the reopening of K-12 schools and higher education and an extension of increased unemployment benefits until September. Nineteen percent said they somewhat support it.
A combined 71 percent of independents said they support the stimulus package, compared with 22 percent who oppose it. 
While Republicans offered  the lowest amount of support, more than half of GOP voters still back the stimulus package at 60 percent. Thirty percent said they somewhat or strongly oppose the package.
The stimulus package and Biden's other economic plans have enjoyed support from voters so far. Sixty-four percent of voters said in January that they strongly backed additional economic stimulus, and 51 percent said in a separate poll that the federal government should continue spending even at the expense of the national debt.
As for individual measures, Biden's student loan forgiveness plan garnered 56 percent support from voters, and 67 percent said they supported Biden's executive order to expand access to food stamps. 
Claire Williams previously worked at Morning Consult as a reporter covering finances.
We want to hear from you. Reach out to this author or your Morning Consult team with any questions or comments.
Contact Us