Crypto Is Getting Increasingly Political in Washington. The Rest of the Country Isn't as Polarized
About 1 in 5 U.S. adults believe there's not enough regulation on cryptocurrency, while the majority of the public still isn't sure what to think about the oversight of digital assets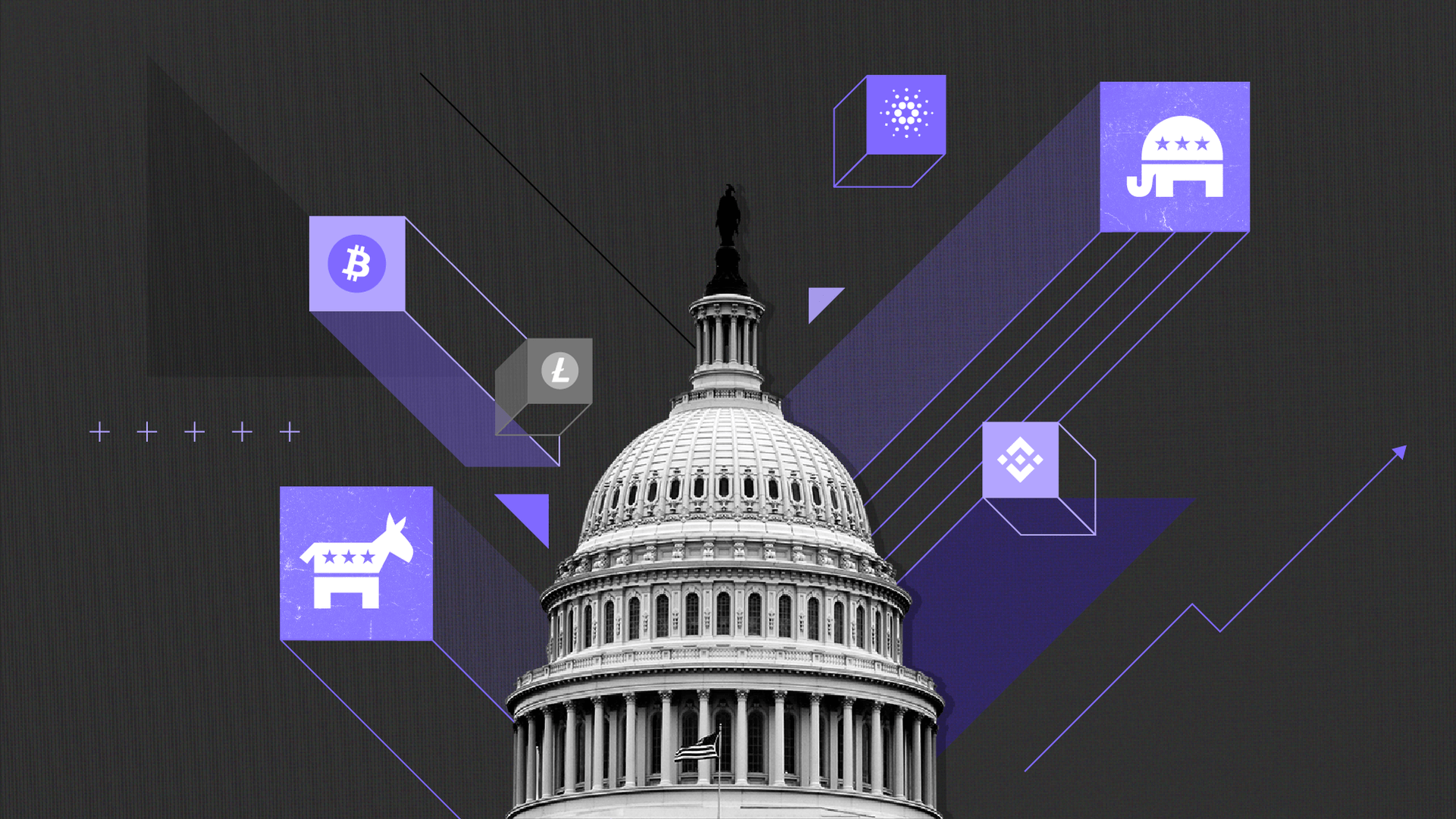 Key Takeaways
Roughly equal shares of Democrats and Republicans say there are too many regulations on cryptocurrency.

About 3 in 10 adults think crypto should be regulated by the federal government compared to about 1 in 5 who say it should not, with Democrats significantly more supportive of regulations than Republicans.

"The jury's still out" on crypto regulation, according to a former IMF chief economist, an assertion backed by the fact that 53% of U.S. adults don't have an opinion on whether cryptocurrency is regulated enough.
In Washington, cryptocurrency is starting to show its partisan edges.
A House Financial Services Committee hearing Wednesday will gather some of the most powerful cryptocurrency executives in the country, serving as one of the first major standoffs that will put Washington's emerging political views on digital assets on display.
Committee Chair Maxine Waters (D-Calif.) has been an outspoken critic of cryptocurrency and its lack of regulation, and is backed by an influential group of young progressive lawmakers who are skeptical of large technology companies' power. Ranking member Patrick McHenry (R-N.C.), meanwhile, has bemoaned the "horrible" impact of potential Democratic-sponsored regulation on the cryptocurrency industry, and regulation-shy Republicans have generally supported what they see as innovative financial products.
In short, it's a normal day in the nation's capital. But among the public, views on crypto regulation are far less polarized, according to Morning Consult data.
Nearly a Quarter of Adults Say There Aren't Enough Regulations on Cryptocurrency
Respondents were asked to select one of the following statements on the cryptocurrency market:
Poll conducted Oct. 29-Nov. 1, 2021, among 4,400 U.S. adults, with a margin of error of +/-1%. Figures may not add up to 100% due to rounding.
Public opinion clashes with Washington's hyper-partisan viewpoint
An identical share of Republicans and Democrats said that there are "too many" regulations on cryptocurrency, according to the new poll.
Democrats were more likely to say that cryptocurrency doesn't have enough regulation at 26 percent, compared to 19 percent of Republicans who said the same. That 7-percentage-point difference is a relatively narrow margin when it comes to views on regulation, particularly in a Wall Street-adjacent industry.
For comparison, 38 percent of voters said in a February poll that hedge funds don't have enough regulation, and 37 percent said the same of Wall Street.
That's somewhat encouraging evidence for cryptocurrency advocates who view the digital asset as a larger political statement or movement.
"The crypto community has really come out as a powerful constituent," Brian Armstrong, chief executive of Coinbase Global Inc., said during the company's August earnings call. "They are now actually becoming a valuable participant in the policy efforts around the U.S."
In the company's November call, Armstrong even said that it would soon be "politically unpopular to ever attack crypto." 
Waiting for crypto's 'defining event'
Others are more skeptical, or don't have strong feelings.
Notably, 45 percent of Democrats and 58 percent of Republicans didn't know or had no opinion on the amount of cryptocurrency regulation.
"The jury's still out," said Simon Johnson, former chief economist at the International Monetary Fund and current professor and economist at the Massachusetts Institute of Technology's Sloan School of Management, who's written on cryptocurrency's political significance. "I think we're all still waiting for a defining event that really draws the lines of what people think."
Rather than partisan affiliation, the biggest split in opinion on cryptocurrency regulation comes in generation. Fifteen percent of millennials and 14 percent of Gen Z adults said they believe cryptocurrency has too much regulation, compared to just 2 percent of baby boomers who said they think cryptocurrency is over-regulated. Seven percent of Gen Xers said there are too many regulations on cryptocurrency.
"What you're seeing in those numbers are people who use cryptocurrency versus people who don't," said Josh Lipsky, director of the GeoEconomics Center at the Atlantic Council who's written about digital currencies. "You're seeing a reflection of people who want it and use it compared to those who are hearing concerns about it and don't fully understand it."
This generational breakdown helps explain the relative evenness of opinions across different political parties, Johnson said.
"Younger Democrats don't like big banks, and they're quite happy to have an alternative developing," he said. "And Republicans would be less inclined to be interested in cryptocurrency on those terms, but they're generally not in favor of regulation overall." 
Waiting on regulatory cues: Crypto's political future depends on how agencies proceed
Cryptocurrency's political future isn't set in stone. Lipsky said that depending on how the Biden administration's regulations play out, and how those regulations are presented, the public could start forming their views on cryptocurrency along party lines. 
"This could change quickly when the Biden administration comes out with particular regulations," Lipsky said. "My instinct would be you would see more typical polarization if you see a lot of stories about the Biden administration cracking down on crypto, or something along those lines."
Those regulations and oversight could start coming sooner rather than later — Securities and Exchange Commission Chair Gary Gensler has laid out part of his vision on how cryptocurrency should fit into a regulatory framework as it relates to financial investments.
When the question of regulating cryptocurrency is asked more pointedly, the typical pro-regulation vs. anti-regulation stances become more visible among the general public. 
Democrats and Men Among Those Most Likely to Back Cryptocurrency Regulation
Respondents were asked whether they think cryptocurrency should be regulated by the federal government
Poll conducted Oct. 29-Nov. 1, 2021, among 4,400 U.S. adults, with a margin of error of +/-1%. Responses of "Don't know/No opinion" not shown.
Forty percent of Democrats said that cryptocurrency should be regulated by the federal government, compared to 27 percent of Republicans.
From a generational standpoint, meanwhile, boomers are 16 points more likely than Gen Z adults to say that crypto should face government regulation.
One key piece to watch going forward will be how well policymakers communicate what specifically they're regulating. Morning Consult's poll asks only what the public thinks of "cryptocurrency," making no distinction between stablecoins, those backed by large tech giants like Meta Platforms Inc., or other various kinds of digital assets.
"Eventually this'll differentiate between Bitcoin or Ethereum or stablecoins" or central bank digital currencies, Johnson said. "It's all kind of swirling still, in people's minds, and they haven't made up their minds about how this is going to play out." 
Claire Williams previously worked at Morning Consult as a reporter covering finances.
We want to hear from you. Reach out to this author or your Morning Consult team with any questions or comments.
Contact Us