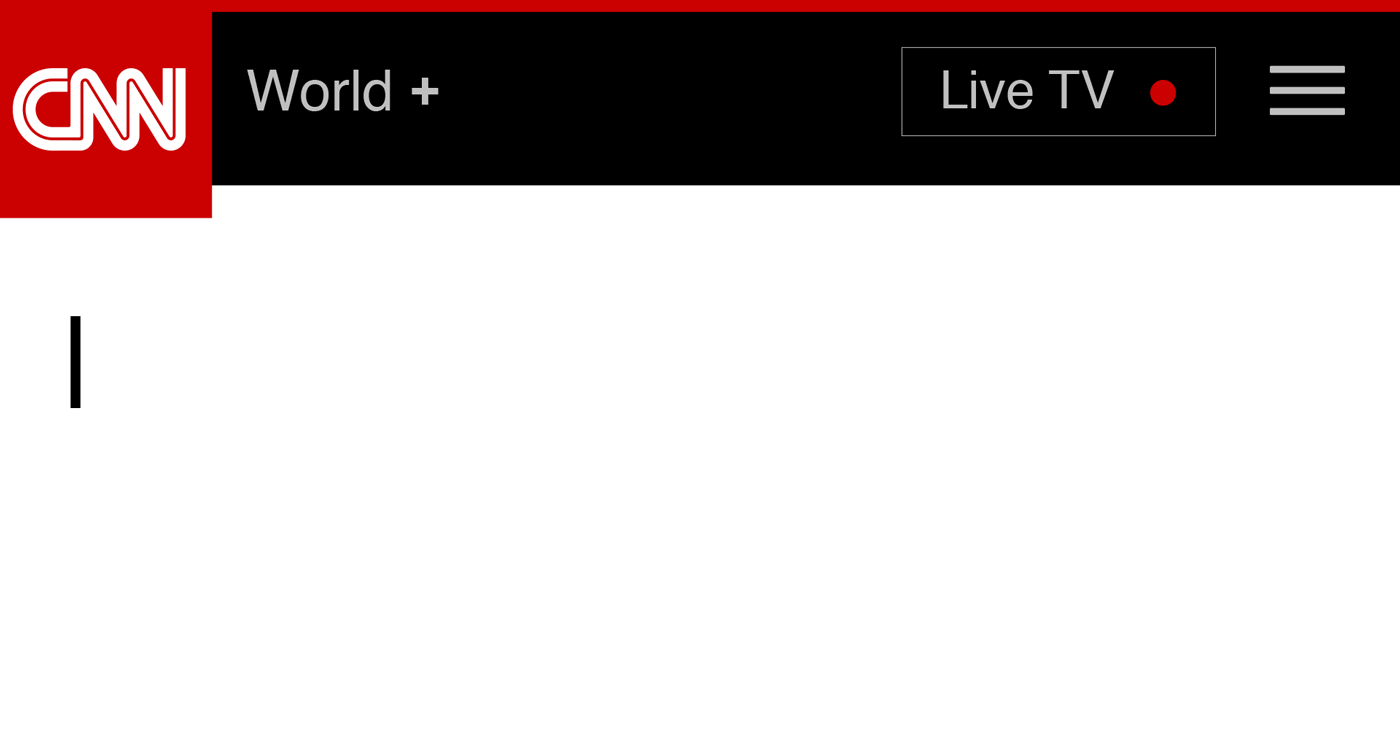 Key Takeaways
Democrats trust CNN and Fox News (63% vs. 52%) at about the same rate as Republicans trust Fox News and CNN (62% vs. 48%).

Headlines on the economy and climate change had the largest partisan disagreement over accuracy under Fox News and CNN logos, respectively (35 points and 28 points).

Democrats were more likely than Republicans to say all headlines, regardless of topic and outlet, would be accurate: 59% vs. 53%.
In a world of media bubbles and political polarization, trust in news accuracy shifts as quickly as the outlet doing the reporting. But readers are sometimes willing to trust articles on certain topics outside their bubble if the headline confirms readers' own biases.
A new Morning Consult project sought to test how people would assess headlines from different news outlets. The survey included identical headlines (example: "Trump signs order to end immigrant family separations") under three different logos and stylized navigation bars that represented CNN, Fox News and a neutral, unnamed outlet. Respondents only saw one topical headline per outlet and were told the headlines were hypothetical.
We asked 2,200 U.S. adults whether they'd read an article attached to the headline, share the article with family and friends or on social media, whether the story would be fair and whether it would be accurate.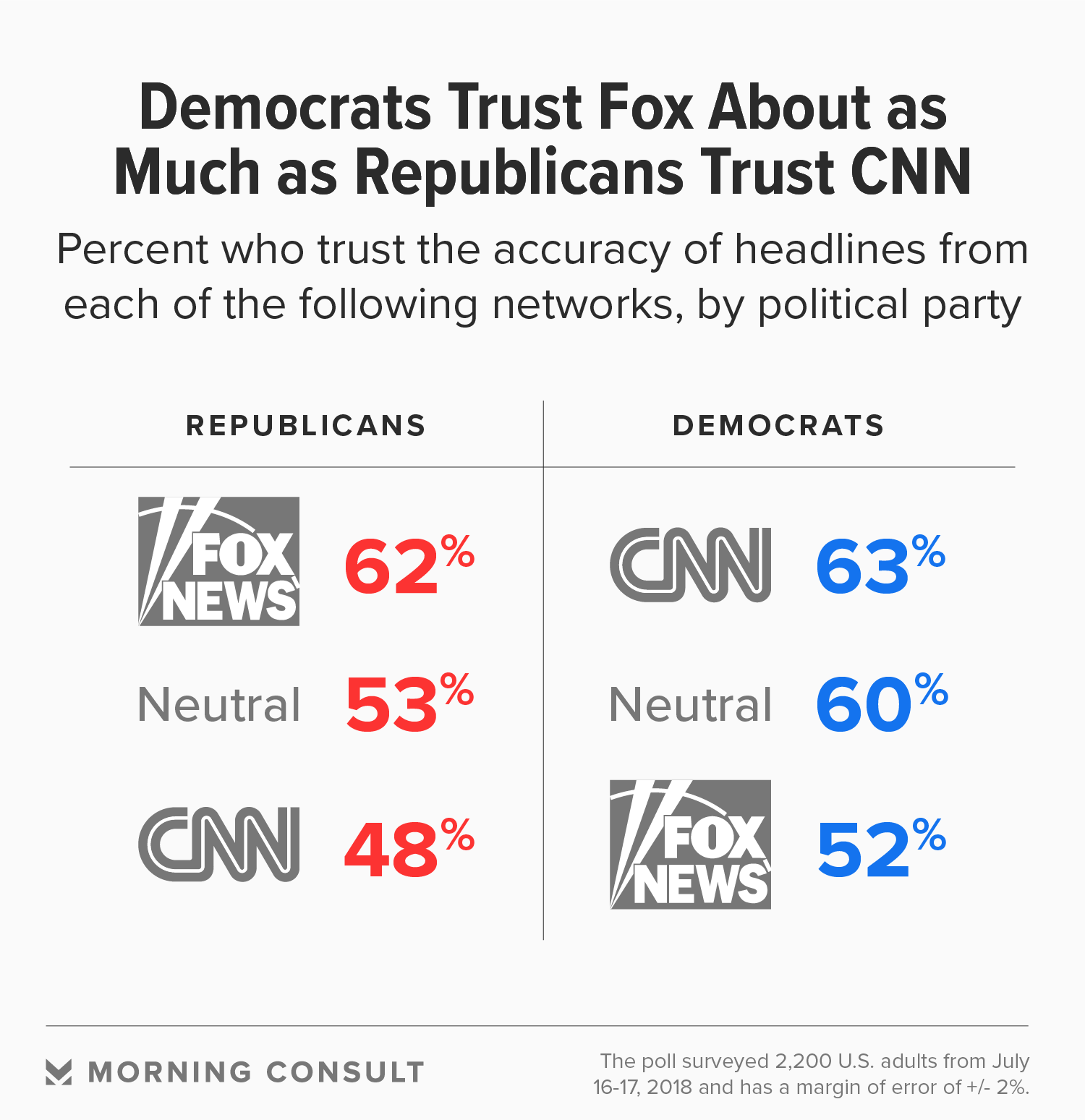 CNN and Fox News were selected because of their political divisiveness and because of how President Donald Trump frames CNN as "fake news" and regularly promotes Fox's work and his own appearances on the network. Earlier this month, the president applauded Fox's "Fox & Friends" on Twitter and in the same message called out "Fake News CNN" for its "inaccurately reported stories."
Both news networks also appear on Morning Consult's 2018 Most Polarizing Brands. CNN and Fox did not respond to requests for comment about their coverage or perceived bias.
As illustrated in other media bias research, partisans were divided over the accuracy of the headlines by outlet: Democrats were more likely to say articles attached to CNN headlines would be accurate, while Republicans said the same of Fox News.
Democrats were also more likely to say they thought all articles, regardless of headline topic and outlet, would be accurate: 59 percent vs. 53 percent, respectively.
But this pattern broke down and things got a bit messier when looking at specific headline topics. Here are four examples of the headlines we tested.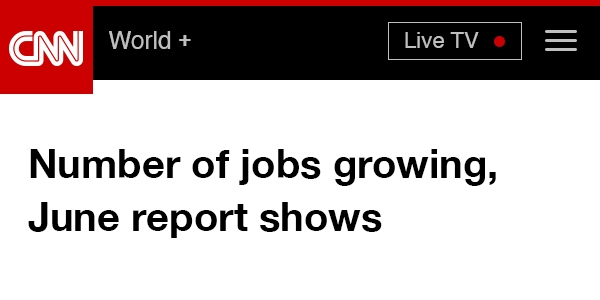 Among headlines with the largest partisan divides, respondents were more likely to trust a headline if it confirmed their political ideology -- regardless of who reported it.
The headline touting a positive jobs report story is a clear example. Trump has repeatedly held up the growing number of jobs as an example of how his policies have improved the economy.
When the headline appeared as if Fox News reported the story, Republicans were nearly twice as likely as Democrats to say the article would be accurate: 82 percent vs. 47 percent. That's the largest partisan divide on accuracy under any one outlet.
On the other side, perceptions of inaccuracy were just as dramatic. Just 9 percent of Republicans said the story under a Fox News logo would be inaccurate, compared to 37 percent of Democrats who said the same.
And when the jobs report headline was placed under the CNN logo, partisan disagreement disappeared: Democrats were just as likely as Republicans to say the article would be accurate (63 percent vs. 64 percent).
Of course, this is driven in part by Republicans' tendency to trust Fox News and Democrats' leaning toward CNN. But if this were the entire picture, perceptions of the Fox News headline would be more subdued, and the CNN headline would be more divisive.
Partisans are picking up on the difference between "costly talk" and "cheap talk," said Megan Duncan, an assistant professor in Virginia Tech's communication department, in an interview this month.
Fox News criticizing Republicans, conservatives or the Trump administration is "costly talk," she said, because it's more risky to do so, and there is rarely any self-interest. It would be considered "cheap talk" for Republicans to criticize Democrats, or vice versa, because it aligns with what's expected of them. For those reasons, "costly talk" is considered more credible than "cheap talk," she said.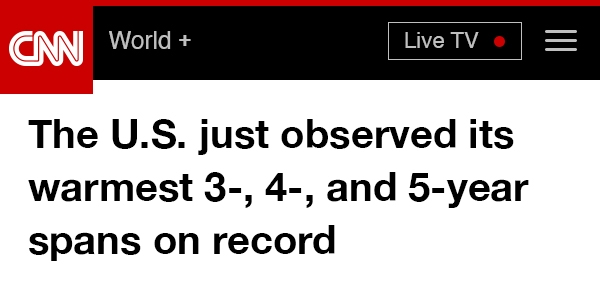 The headline focused on climate change was similarly discordant.
Republicans were 28 points less likely than Democrats to say the article accompanying the climate change headline would be accurate under the CNN logo: 73 percent vs. 45 percent. That's the second-largest partisan divide on accuracy under any one outlet.
Nearly four in 10 (39 percent) Republicans said the article, while under a CNN logo, would be inaccurate.
That discrepancy again diminished when the same copy was put under the Fox News headline.
And Republicans were just as likely as Democrats to say the article would be inaccurate when it appeared to be coming from Fox News (22 percent).
"Global warming is almost the stereotypical case of the different outlets covering a topic differently based on their priors," Tim Groeling, a communication studies professor at the University of California, Los Angeles, said in an interview last month, referring to how outlets approached a topic in the past and how extensively it was covered.
People expect CNN to report on issues such as climate change in the same way it reports on other issues that are perceived as progressive, Groeling said. They expect the same from Fox, but from a conservative stance.
In fact, a 2014 report from the Union of Concerned Scientists, a nonprofit science advocacy group, said that 72 percent of Fox News' coverage of climate change science included misleading portrayals of the science, versus 30 percent of CNN's coverage.
A headline addressing the president's travel ban became more contested under a Fox News logo, with Republicans more likely to trust the article (66 percent) and Democrats' belief in its accuracy dropping (46 percent) compared to when the copy appeared under a CNN or neutral logo. That's the third-largest partisan divide on accuracy under any one outlet.
Groeling said the use of the terminology "radical Islamic terrorists" is, itself, contested language. Trump openly used the terminology during the 2016 presidential debates and mocked Democratic candidate Hillary Clinton for not using the term.
Republicans were more likely to say they would share the article than Democrats, whether it's under CNN, Fox or a neutral outlet. To them, this topic and terminology is "red meat," Groeling said.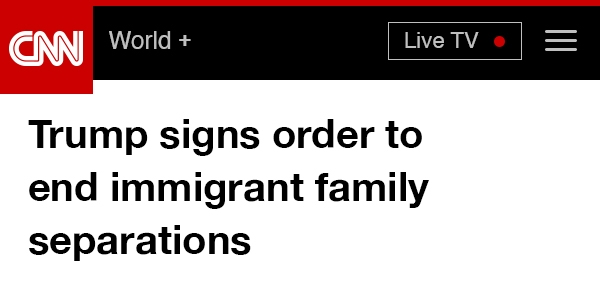 When voters from both parties agree on an issue in a headline, they are more likely to believe an article accompanying it is accurate -- as is the case for a headline about Trump's decision to end immigrant family separations at the U.S.-Mexico border, which both parties strongly support.
Republicans and Democrats were about as likely to say the headline's accompanying article would be accurate under the CNN logo, making this headline the least politically divisive under any one outlet. To be sure, partisans were more divided when the same copy was put under the Fox News (67 percent vs. 55 percent) and the neutral news (61 percent vs. 51 percent) logos.
Experts said divides on this headline were not as dramatic as other surveyed issues because of the topic's bipartisan support.
Trump's persistent attacks on the media also have a real impact on people's perceptions of news accuracy, experts said.
In the survey, people were also more than twice as likely to consider the national news media as liberal (46 percent) than conservative (20 percent). Ten percent said it was nonpartisan.
Sixty-eight percent of Republicans said the media is liberal, and a plurality (35 percent) of Democrats said the same.
But Katy Culver, the director of the University of Wisconsin-Madison's Center for Journalism Ethics, said people need to step back and look at the entire picture of bias.
"Whenever people are thinking about media bias, it's very important that we don't drop into this false binary of bias of liberal and conservative," she said in an interview this month. News outlets also show their bias in which stories they chose to cover and how extensive that coverage is, she said.
Political independents, throughout the survey, tended to resist the political polarization of their red and blue comrades.
The country's media bubbles will likely grow, experts said. Evaluating news is difficult, and that's part of the appeal of partisan news brands, UCLA's Goeling said.
"Partisan news takes the mystery out of judging news," he said, "because these people are on on your side."
Joanna Piacenza leads Industry Analysis at Morning Consult. Prior to joining Morning Consult, she was an editor at the Public Religion Research Institute, conducting research at the intersection of religion, culture and public policy. Joanna graduated from the University of Wisconsin-Madison with a bachelor's degree in journalism and mass communications and holds a master's degree in religious studies from the University of Colorado Boulder. For speaking opportunities and booking requests, please email [email protected].
We want to hear from you. Reach out to this author or your Morning Consult team with any questions or comments.
Contact Us