More Voters Think Officials Can Do Jobs Despite Personal Failings
Nearly half of voters believe ex-Playboy model's allegation that she had sexual affair with Trump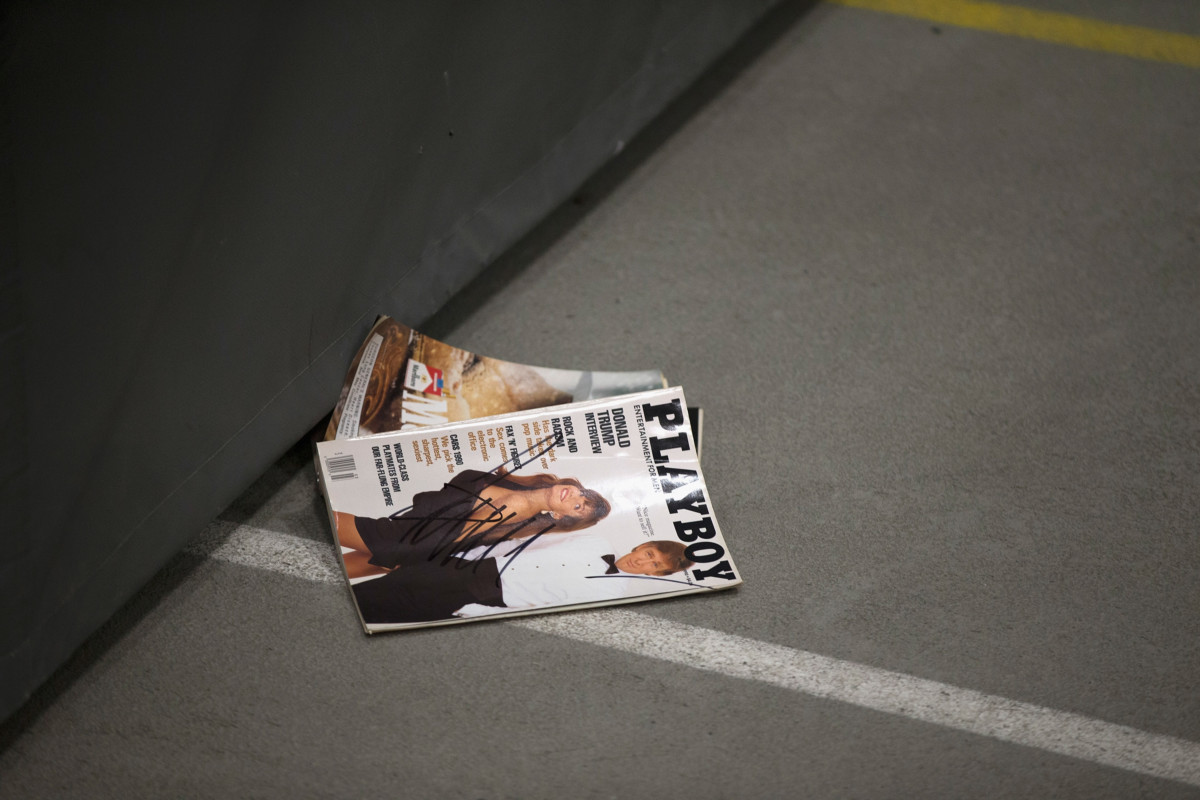 As more details have emerged about President Donald Trump's alleged extramarital affairs with a Playboy model and a porn star, a greater share of voters – including more Democrats – think elected officials can continue to do their jobs despite immoral personal acts.
The allegations against Trump returned to the spotlight last week after CNN published an audio recording from September 2016 that purported to be Michael Cohen, then Trump's attorney, discussing potential payments to prevent publication of a story about Playboy model Karen McDougal's alleged affair with Trump.
Fifty-five percent of voters said elected officials who commit an immoral act in their personal lives can still behave ethically and fulfill their duties in the public and professional sphere, according to a new Morning Consult/Politico poll, up 4 percentage points from March.
The modest shift, just outside the poll's 2 point margin of error, was driven by a small increase in the number of Democrats and Republicans who took a more sympathetic view of officials'  personal actions. A 46 percent plurality of Democrats and 69 percent of Republicans in the latest survey said an official can still perform his or her job after committing an immoral act.
Fifty-six percent of evangelical voters took the forgiving position, up 6 points since March, while 28 percent said officials who committed an immoral act privately cannot fulfill their public and professional duties, down 5 points.
Karlyn Bowman, a senior fellow studying public opinion and American politics at the American Enterprise Institute, said Tuesday that "for the most part, private life was private life" -- until the Monica Lewinsky scandal during former President Bill Clinton's tenure.
"Most Americans want to keep private life private," she said. "You hire a plumber. You want him to fix the leak, not tell you everything about his marital woes, his kids, etc. Americans want presidents to do the job."
Like their views on other potential attributes of the president, voters' opinions on whether Trump is moral, honest or faithful appear to be baked in since March. Slim majorities of voters said the three terms did not apply to the president.
Among Republicans, 51 percent describe Trump as moral while 24 percent do not. But Republicans are more divided on whether they think Trump is faithful to his partner: Thirty-five percent say he is, 26 percent say he's not and 38 percent weren't sure or had no opinion.
The poll of 1,993 registered voters was conducted July 26-30, after CNN published the Trump-Cohen tape; Trump has questioned the legitimacy of the tape.
Nearly half of voters – 49 percent – believe the allegations from McDougal, the former Playboy model,that she had a sexual affair with Trump before he became president. That includes 79 percent of Democrats and 46 percent of independents. A 47 percent plurality of Republicans are unsure, while about a third – 32 percent – don't believe her.
Stormy Daniels, an adult film actress, has also alleged an affair with Trump before he became president; the TV show "60 Minutes" profiled her story in March.
Voters are more familiar with Daniels' story than McDougal's and are more likely to believe her compared to the March poll, conducted after her "60 Minutes" interview. Fifty-six percent of voters said they believe Daniels, up 5 points since four months ago, while the share of voters who said they didn't know dropped 5 points. Four in 10 Republicans say they're unsure about Daniels' claim, while 31 percent say they don't believe her and 29 percent say they do.
Eli Yokley is Morning Consult's U.S. politics analyst. Prior to his current role, Eli was Morning Consult's senior reporter covering U.S. politics. Eli joined Morning Consult in 2016 from Roll Call, where he reported on House and Senate campaigns after five years of covering state-level politics in the Show Me State while studying at the University of Missouri in Columbia, including contributions to The New York Times, Politico and The Daily Beast. Follow him on Twitter @eyokley. Interested in connecting with Eli to discuss his analysis or for a media engagement or speaking opportunity? Email [email protected].
We want to hear from you. Reach out to this author or your Morning Consult team with any questions or comments.
Contact Us