MotoGP Looks to Grow Motorsports' Youngest Audience With Move to NBC Sports
61% of MotoGP fans are ages 18-44 versus 43% of NASCAR fans and 39% of IndyCar fans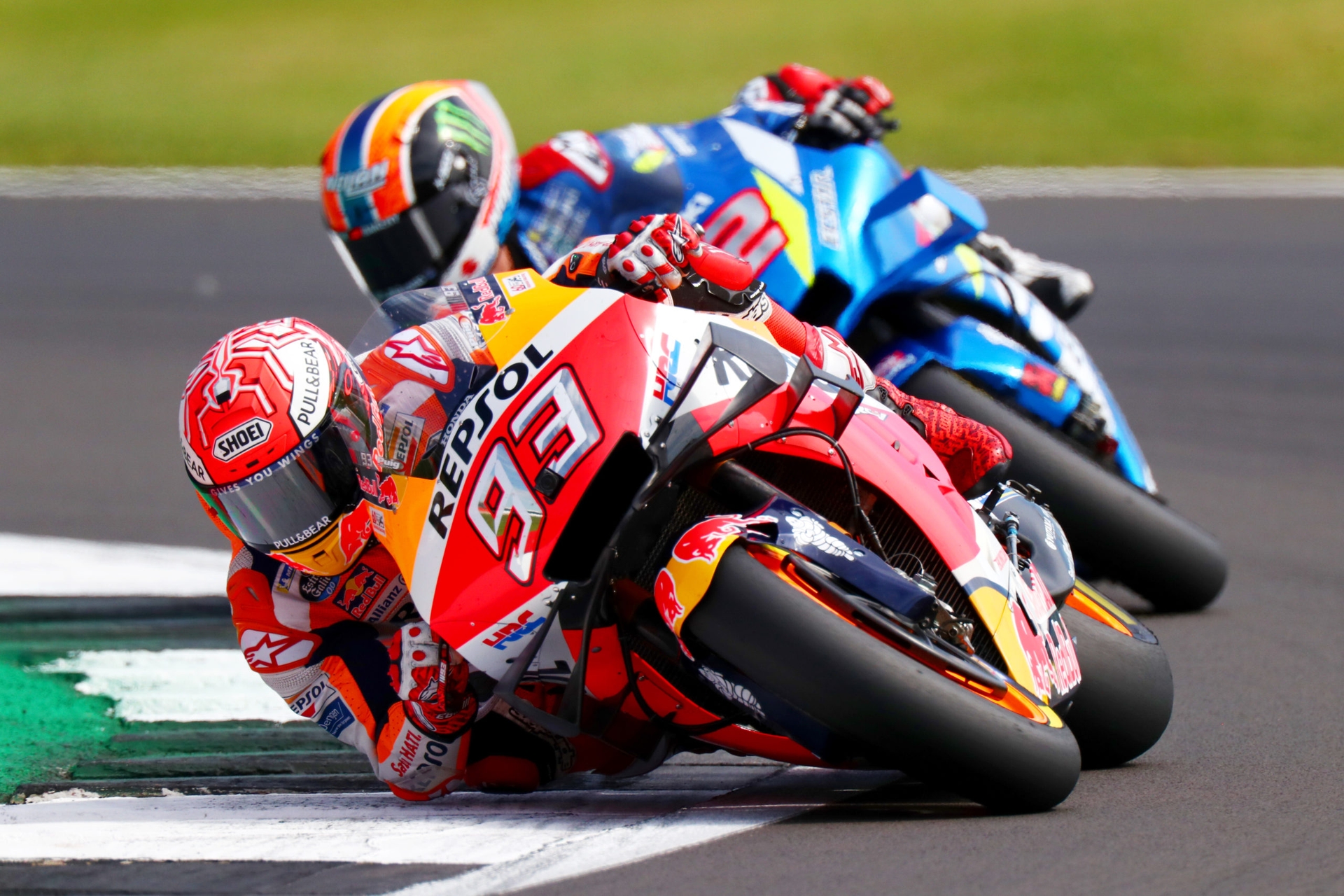 Key Takeaways
MotoGP trails NASCAR, IndyCar, F1 and NHRA in overall popularity, with 14 percent of U.S. adults identifying as fans of the sport.

41% of avid MotoGP fans said they watch most races, compared to 73% among avid NASCAR fans.
The start of MotoGP's 2020 season this Sunday in Spain also marks the beginning of a media rights relationship with NBC Sports, a deal that will dramatically expand the sport's American television footprint. With its newfound exposure, MotoGP hopes to build on what polling data shows is already the youngest fan base in motorsports.
According to a survey of racing fans conducted in February, U.S. adults who identify as fans of MotoGP skew considerably younger than those who follow other top motorsports competitions in the U.S., such as NASCAR and IndyCar. Sixty-one percent of MotoGP fans are under the age of 45. By comparison, that age group makes up 49 percent of Formula 1 fans, 45 percent for the National Hot Rod Association, 43 percent for NASCAR and 39 percent for IndyCar.
Jimmy Bruns, a Charlotte, N.C.-based senior vice president working in motorsports at GMR Marketing, said younger fans are likely drawn to the "daredevil" nature of MotoGP racing, which features riders on high-performance motorcycles reaching speeds of 150 miles per hour and getting low to the track on tight turns. He also noted that the presence of "cool, hip brands" at MotoGP events, such as energy drink makers Red Bull and Monster Energy, helps establish a vibe that attracts younger adults.
"Go to one of these races and you'll hear techno music in the infield," Bruns said. "It's very much that party, nightclub type of feel that attracts that younger fan."
Josh Day, director of account management also based in the Charlotte area at another marketing agency, Sport Dimensions, said MotoGP also features a level of superior technology that is appealing to younger audiences, similar to open-wheel racing series like F1 and IndyCar. 
"If you're a non-endemic sponsor and your consumer is very technologically savvy, you're going to go toward F1 or IndyCar or MotoGP," Day said. "Those more technology-based series are going to skew a little bit younger."
Jon Miller, president of programming for NBC Sports, also pointed out that younger viewers might be more willing to consume MotoGP's 45-minute races, which are much shorter than other motorsports competitions. NASCAR Cup Series races, for example, generally last more than three hours when everything runs as scheduled.
In addition to being younger, the MotoGP fan base is also more ethnically diverse than those of other motorsports. About 1 in 5 MotoGP fans is Hispanic and 15 percent are Black, both highs among the circuits examined.
While brands and media companies might find MotoGP's younger, more diverse population appealing, the sport has a smaller overall U.S. audience than its car-racing counterparts. NASCAR is still the biggest motorsports stage in the country, with 37 percent of U.S. adults considering themselves at least a casual fan. That leads IndyCar (26 percent), F1 (21 percent) and NHRA (19 percent).
MotoGP, which first took the track in 1949, still exists outside the mainstream American sporting landscape. The sport counts 14 percent of U.S. adults as fans, about 1 in 5 of whom consider themselves "avid" fans.
The series' move to NBC Sports, however, represents an opportunity for the series to reach a wider audience. Earlier this year, the Comcast Corp.-owned sports media brand scooped up the U.S. television rights for MotoGP previously held by beIN Sports. beIN Sports, which has been unable to land carriage agreements with the country's two largest pay-TV providers, is in roughly 10-15 million U.S. homes, compared with nearly 80 million for the NBC Sports Network cable channel.
"We just felt that with the right showcasing -- with the right marketing, promotion, lead-in, and on the right platforms -- that we can really help drive more eyeballs and more viewership and help grow the sport in this country," Miller said.
The motorsports poll of 6,600 U.S. adults had a margin of error of 1 percentage point. The group of 931 self-identified fans of MotoGP carried a 3-point margin of error.
The Feb. 20-23 survey showed that, pre-pandemic, even MotoGP's most devoted fans haven't been watching the sport as much as fans of other motorsports series, perhaps a reflection of its relative inaccessibility under its recent rights deals. Forty-one percent of avid MotoGP fans said they were watching either most or all of the series' races, a smaller percentage than avid fans of NASCAR (73 percent), Formula 1 (55 percent), IndyCar (53 percent) and NHRA (48 percent). 
Miller is optimistic that NBC can do for MotoGP what it did for F1 between 2012 and 2017, before the open-wheel series moved to ESPN.
"We took Formula One, which had been languishing on Speed Channel for a long time, and really got behind it and promoted and marketed in this country," he said. "I would say MotoGP is the Formula One of motorcycle racing."
Alex Silverman previously worked at Morning Consult as a reporter covering the business of sports.
We want to hear from you. Reach out to this author or your Morning Consult team with any questions or comments.
Contact Us