'Operation Varsity Blues' Was 2019's Most Penetrating Entertainment Scandal
Bad news changed opinions of Jussie Smollett, R. Kelly -- but not Taylor Swift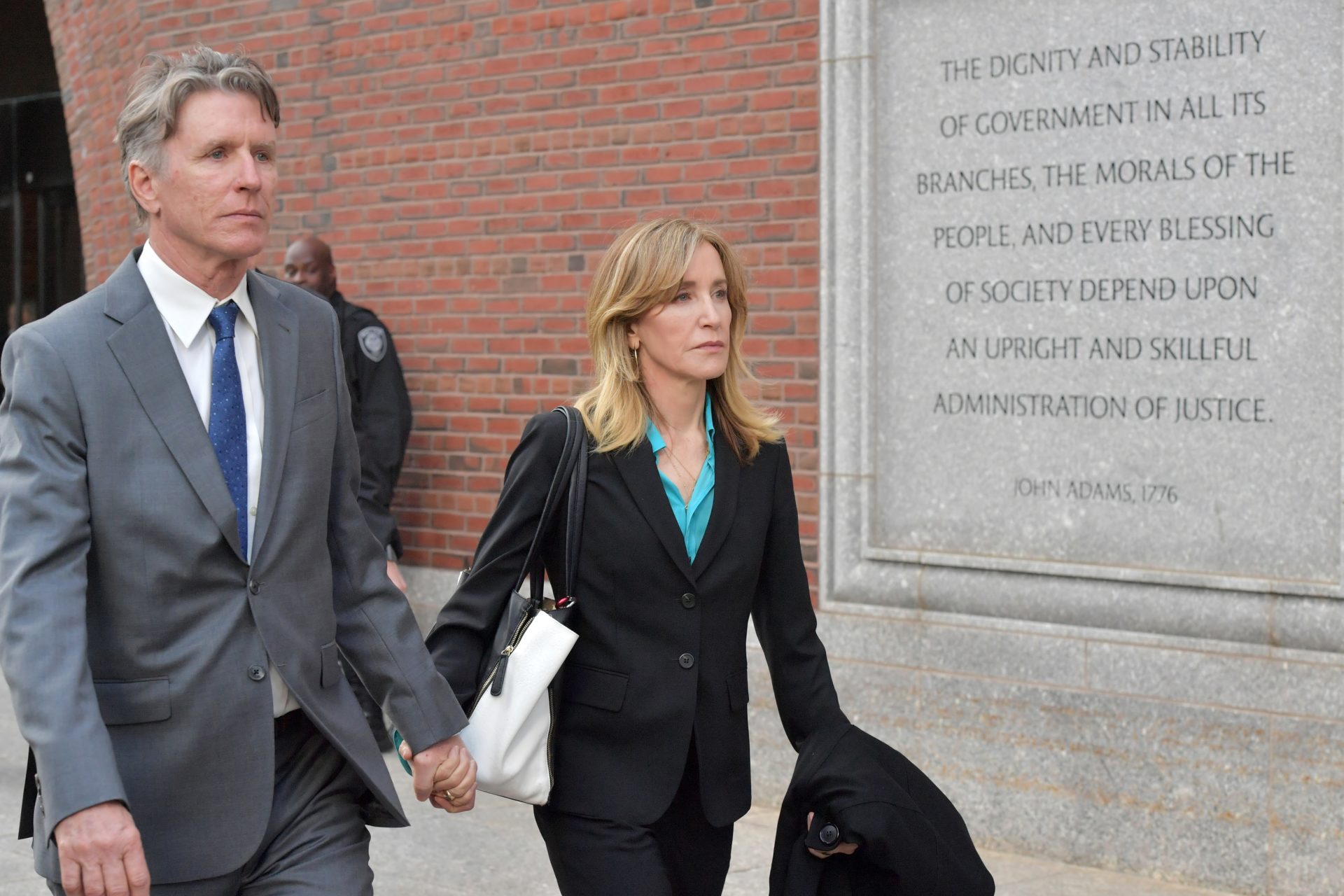 Key Takeaways
43% of adults said they had seen, read or heard a lot about the Operation Varsity Blues scandal, which implicated actresses Felicity Huffman and Lori Loughlin.

31% of respondents said that negative news about R. Kelly impacted their impression of the singer "a lot."

28% of adults said news about Taylor Swift's feud with Scooter Braun had no impact on their opinion of Swift. 
2019 was a big year for Hollywood, from "Avengers: Endgame" breaking box office records to the rapid rise of Disney+. But in between all of the highs, there were also some lows -- and new polling finds that some of this year's Hollywood scandals made a greater impression than others. 
A Dec. 5-9 Morning Consult/The Hollywood Reporter poll asked 2,200 U.S. adults how much they had seen, read or heard about a number of entertainment news stories from 2019. The most pervasive of the list was the "Operation Varsity Blues" college admissions investigation that resulted in the arrests of actresses Felicity Huffman and Lori Loughlin: Forty-three percent of respondents said they had heard "a lot" about the scandal, which involved efforts to influence college admissions through bribery and falsified test scores. Thirty-seven percent said they saw, read or heard a lot about actor Jussie Smollett being accused by the police of paying two men to stage an attack on him in which they yelled racist and homophobic slurs and tied a rope around his neck. 
The poll's margin of error is 2 percentage points.
The story that made the least impact was that of actress Allison Mack pleading guilty to charges related to her involvement in an alleged sex cult that is an offshoot of the group NXIVM, which 64 percent of adults said they had heard nothing about. 
Among those figures involved in the polled stories, Kevin Hart, who stepped down as host of the 2019 Academy Awards after previous homophobic tweets were uncovered, had the highest net favorability -- the share who had a favorable view minus the share who had an unfavorable view -- at 46 points. Musicians Taylor Swift and the late Michael Jackson rounded out the top three with 30 points and 12 points respectively. 
Singer R. Kelly had the lowest net favorability at minus 41 points. Smollett had a net favorability of minus 34 points, while former "Today" anchor Matt Lauer had a net favorability of minus 32 points. 
Respondents were also asked if the news affected their opinions of those involved in the stories. Thirty-one percent of adults said the news surrounding the Lifetime documentary series "Surviving R. Kelly," in which women detailed alleged sexual abuse by the singer, impacted their opinion of Kelly "a lot," while 28 percent said the same about Smollett. 
But the news about Taylor Swift feuding with Scooter Braun over performances of her hit songs didn't impact the singer's reputation among respondents all that much: Forty-seven percent said they had heard nothing about the disagreement and 28 percent said the news didn't change their opinion of the singer at all.
When looking at the top five individuals whose public perception was impacted by the news, and the top five individuals whose public perception was not impacted by the news, Kevin Spacey was the only person who made both lists. Twenty percent of people said the news regarding Spacey's pleading not guilty to charges of felony sexual assault impacted their perception of Spacey a lot, while 16 percent said it had no impact. 
Sarah Shevenock previously worked at Morning Consult as a reporter covering the business of entertainment.
We want to hear from you. Reach out to this author or your Morning Consult team with any questions or comments.
Contact Us