Summer Camps Are in Crisis. Subscription Box Brands and Toy Companies Are Filling the Void.
67% of parents who typically send their children to summer camp said they did not do so this year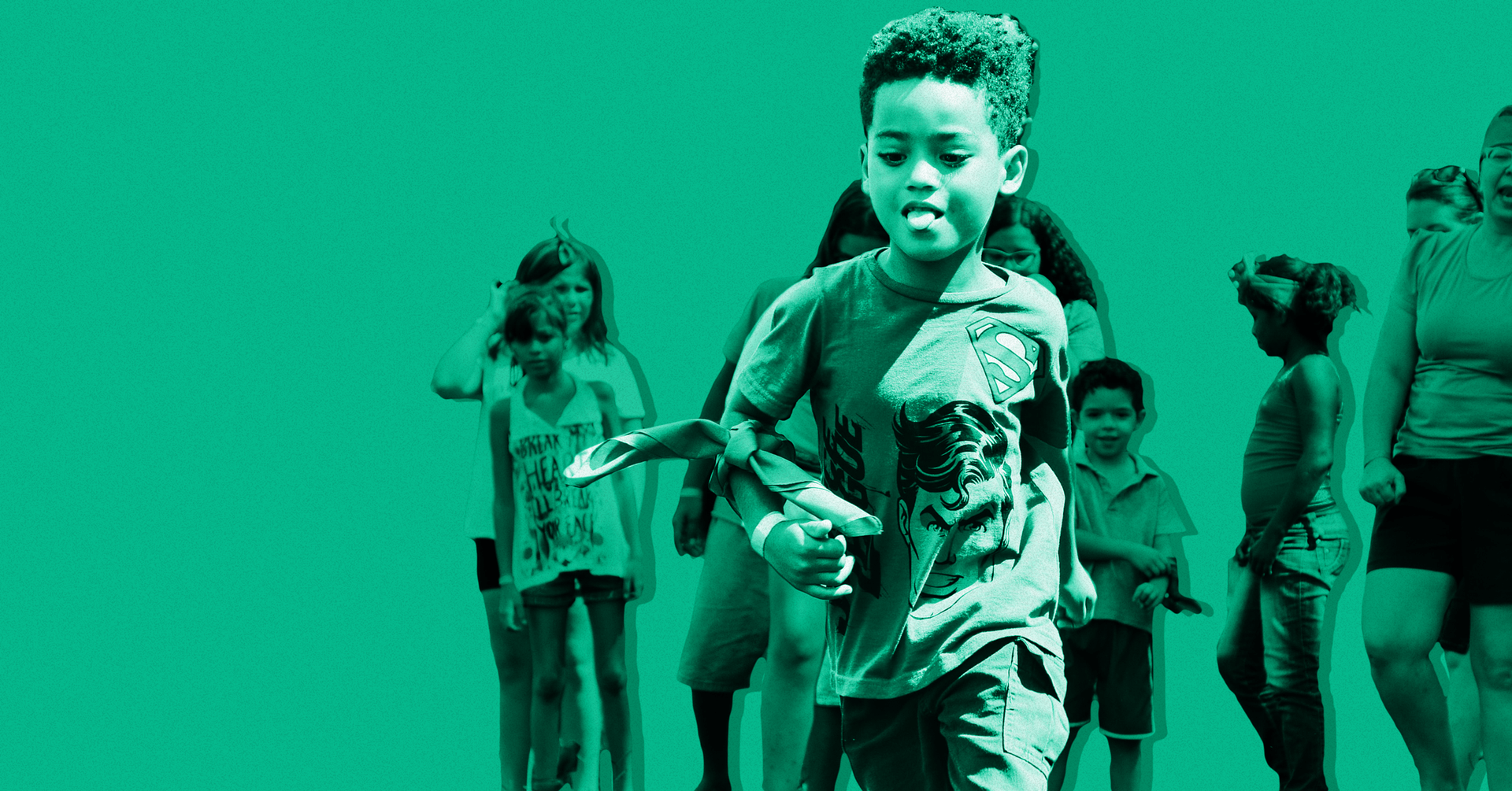 For many children, summers are defined by long drives deep into the woods, bunk beds in musty cabins, friendship bracelets and sunny days hanging out by the lake. But summer camps, both overnight and day camps, also mean shared spaces, communal dining and other activities that are now considered taboo.
The coronavirus pandemic prevented many summer camps from opening this year, leaving parents with fewer options to keep their children occupied. And even with some camps operating, not all families felt safe sending their children to group environments.
To keep kids engaged and parents sane, subscription box services and toy makers are stepping in to provide virtual replacements to the summer camp experience.
Camp attendance plummeted, but operators optimistic about 2021
COVID-19 has made the summer camp experience vastly different than ever before, for the few campers that went.
Summer 2020 day campers wore masks. Temperatures were checked daily. They forfeited contact sports and had to get used to the smell of disinfectants on shared equipment.
Fewer campers partook in the weeks-long, sleepaway camp experience this summer. About 18 percent of all overnight camps in the United States were able to operate their traditional, in-person programs this summer, according to preliminary estimates from the American Camp Association (ACA), a nonprofit that serves as the only independent national accrediting body for camps. About 60 percent of day camps were still operating.
And new Morning Consult polling shows demand was also down. Sixty-seven percent of U.S. parents who typically send their kids to camp said they didn't this summer. Nearly all of those parents (96 percent) said the pandemic was a factor in that decision. The survey was conducted Aug. 9-11 among 2,200 U.S. adults, including 1,040 parents and 150 camp parents, with margins of error of 2, 3 and 8 percentage points, respectively.
The summer camp industry has blossomed over the past five years as a robust economy created more disposable income for many families across the country. Market research firm IBISWorld estimated the more than 6,000 summer camps across the country have a market size of $4 billion.
According to the ACA, based on data collected from 2017 through 2019 and ongoing data collections this year, those numbers are much larger. There are over 15,000 camps in the United States, the organization says, serving over 26 million youth with 1.2 million employees and gross revenues of almost $21 billion in a typical year.
But this summer, one defined by social distance and a tanking economy, has dampened growth for the industry and could present future obstacles if parents no longer feel comfortable sending their children to overnight camps.
"Those camps that didn't operate won't see another dollar for some time," said Tom Rosenberg, president and chief executive of the ACA. "We're afraid that many of them won't make it." 
Parents who send their children to camp most commonly pay between $101 and $500 per child each year, according to the new polling. Forty-one percent indicated that was their price range, while 23 percent said they pay $1,000 to $2,500 and 22 percent said they pay $500 to $1,000. Eight percent said they pay less than $100 per child, and 6 percent said they pay more than $2,500.
Early estimates from the ACA predict that the industry will lose more than $16 billion in revenue this year.
In order to mitigate the damage, the ACA has created resources such as a guide for camps to develop 12- to 18-month business plans connecting crisis response to long-term success.
The guide suggests that camps reevaluate their definitions of success from 2019 to 2020, collaborate with others in the industry, keep up-to-date with information from regulatory agencies and maintain community however possible, including exploring virtual camp options.
Looking ahead to 2021, the guide encourages the prioritization of financial planning to sustain camps through next year and beyond, as well as communication and marketing strategies that emphasize next summer's possibilities, "especially for those who 'sat out' 2020."
Regardless of the status of a vaccine, Rosenberg said that the coronavirus will likely still be a factor in the summer 2021 camp experience. The ACA's approach for now is to plan for the worst and learn from research being conducted this summer on the impacts of COVID-19 and the best safety practices to manage the virus. 
Subscription box brands, toy companies look to fill the void
With summer camp 2020 canceled, companies that produce content geared toward children have stepped in to fill the void, albeit virtually. 
KiwiCo Inc., which offers monthly subscription crates of educational tools for all age groups, has seen their sales triple since the start of the pandemic, founder and Chief Executive Sandra Oh Lin said in an email.
When shelter-in-place orders first started in the spring, the company prepared for family summers spent at home and launched Camp KiwiCo, a four-week program at four education levels.
During the three weeks leading up to the program's launch on June 22 and during the three weeks following, KiwiCo saw a total of almost half a million page views, Lin said.
GoldieBlox, a toy company founded with the goal of closing the gender gap in STEM fields by creating educational products and content meant to appeal to young girls, has also noticed a boom in business associated with the pandemic.
"We have seen a lot of increased metrics around what we do, like increased traffic to our at-home activities page, and we also pretty quickly saw a rise in our email subscriptions," said Ferrell McDonald, the company's chief marketing officer. McDonald said email signups have increased 28 percent since the start of the pandemic, and that sales are up by more than 30 percent for the second quarter of 2020 compared with the first.
In response, GoldieBlox added more offerings to its site such as downloadable puzzles, started sending daily weekday emails and launched new interactive initiatives to keep kids occupied during the summer. 
Curiosity Camp, one of the new initiatives that involves a series of videos of women in STEM discussing their jobs accompanied by do-it-yourself activities and questions kids can answer to earn badges, led to a bump in unique visitors to the GoldieBlox site since its launch on June 26, McDonald said, contributing to a 28 percent increase in unique new users from the first quarter to the second. 
"Our website previously was primarily an e-commerce site because our content was on YouTube, but at least 10 percent of our traffic that comes to our site now is going to Curiosity Camp," she said.
GoldieBlox also recently partnered with Greek yogurt brand Chobani to come up with another project geared toward families staying home this summer. The project, called "Crafting with Yogurt Cups," began July 29 and will run through Aug. 31, and has already contributed to a lift in click-through rates for emails that mention the partnership, McDonald said.
"Parents have really enjoyed spending time with their kids, and we're all joking that we want to pull our hair out at times, but speaking as a mother, I think it's also been a gift," she said. "There has been a lot of relaxing time where you're not rushing off to go somewhere, and I think that's been extremely valuable and something that will continue beyond the summer."
McDonald is optimistic about product sales come fall, and said that GoldieBlox is considering extending Curiosity Camp into the school year as an after-school program to meet demand from parents looking for fun, educational activities to entertain their children at home.
"We assume parents will still be looking for those kinds of activities, given that lots of schools are closed to some extent," she said. So we'll have new products coming in the fall associated with these trends." 
Alyssa Meyers previously worked at Morning Consult as a reporter covering brands and marketing.
We want to hear from you. Reach out to this author or your Morning Consult team with any questions or comments.
Contact Us