Trump Administration's Drug Importation Plan: Instant Reaction
Move seen as proof of government's commitment to lower prices, criticized as ineffective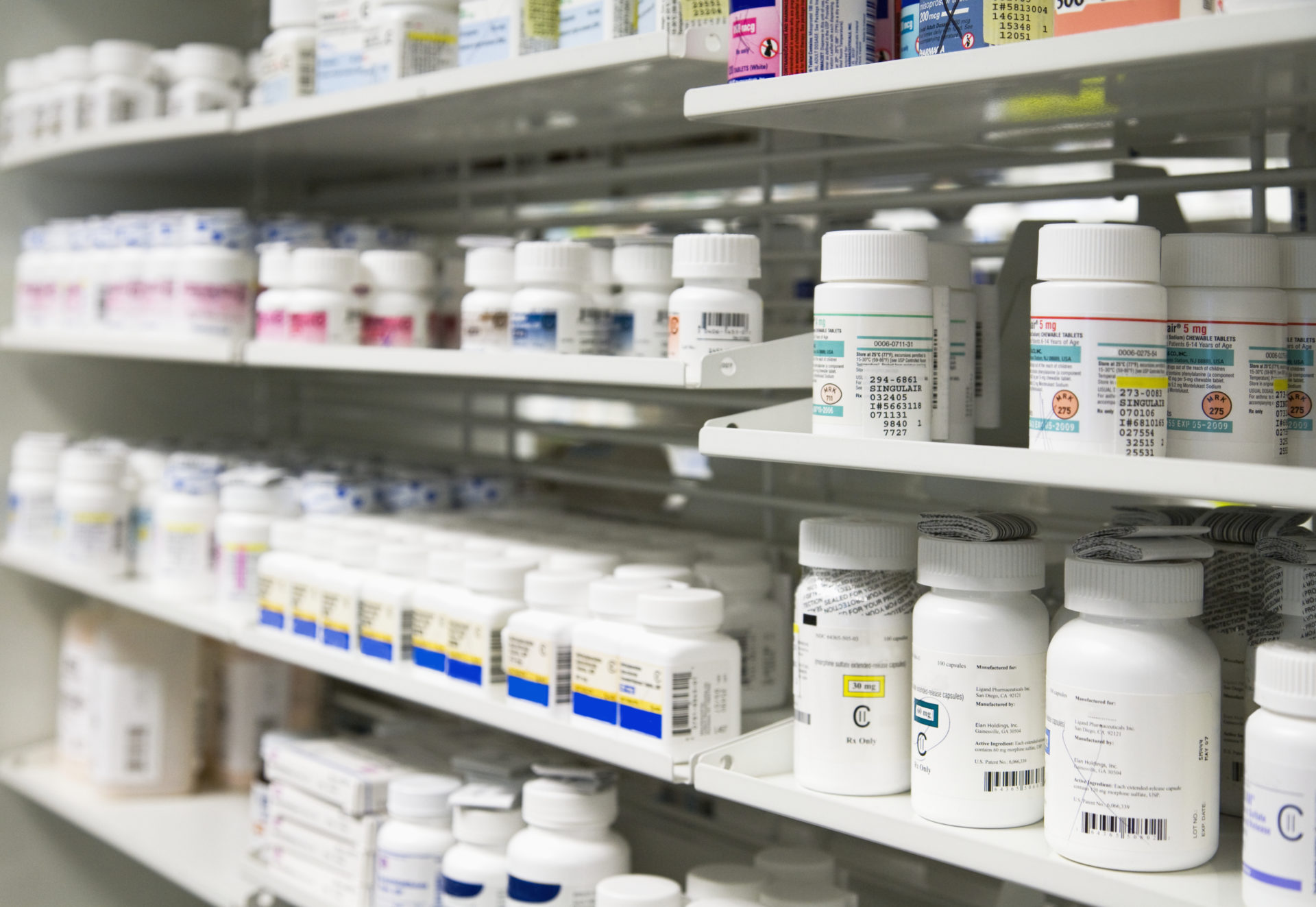 Morning Consult asked health experts and analysts for their opinions on the Trump administration's plan to move forward with drug importation. Here are their thoughts:
John Desser, senior vice president of public policy and government affairs at eHealth Inc. and former Health and Human Services Department official
"This is clearly an effort on the part of the administration to follow through on its commitment to do something about drug prices," Desser said. Although it was encouraging to see lawmakers come together on the appropriations bills in the shadow of impeachment, he said, coming together on drug pricing legislation has proven to be a challenge. 
"The other thing that strikes me is how much this effort seems to be focused on federalism," he said. "What Secretary Azar and President Trump are doing here is saying, 'Let states decide.' Conservatives typically embrace federalism and decentralized government, and this is an approach that reflects that way of thinking."
The populations of the states react differently to the pressure of drug pricing, Desser explained, and so policymakers at the state level react differently to such pressure compared to their federal government counterparts. He hypothesized states bordering Canada feel especially frustrated, because residents have the ability to travel across the border and get medication in Canada that is more affordable and presumably just as safe.
Desser acknowledged there have been valid concerns raised by manufacturers about safety and tracking when it comes to drug imports, but said in this day and age, there are technological solutions to those concerns.
"Being in the technology space, I've seen how technology solves problems," Desser said. "If smart minds come together, putting the onus on the states to be the convener at the state level of some kind of regulatory regime that ensures safety, technology should play a big role in solving the concerns that are legitimately raised."
Chris Holt, director of health care policy at the American Action Forum
"There are several reasons why this might not work the way that people hope," Holt said. "It could be a number of years before any state is actually doing this. These are just proposed rules. There's got to be a comment period, there has to be a finalized rule, then the applications have to actually be approved, and they likely will need to be modified."
Holt noted a few reasons why this plan isn't likely to have a dramatic impact, even though the idea is popular on both sides of the aisle — starting with the fact that because the administration's proposal for states excludes drugs like insulin and biologics, many drugs that are driving costs won't be eligible for importation.
"Then there's the reality that the Canadians don't sound very excited about this," Holt said. "They could very easily take legislative action in their country to prohibit the importation of drugs to the U.S. or to give assurance that they won't have drug shortages. I'm not sure why drug companies would increase their sales if it's all just being brought back here."
The proposal won't have much impact before the 2020 election, Holt said, but demonstrates the administration is serious about moving forward with its drug pricing blueprint. Trump is "very likely" to continue pushing for the International Pricing Index, which would tie domestic drug prices to prices abroad, "because that's something he can do," Holt said. 
"While I don't think the importation proposal is terribly good policy, in part because I don't think it will have much of an impact, there's much more potential for the IPI proposal to have damaging or even unforeseen consequences."
Joelle Walker, vice president of public affairs at the Canadian Pharmacists Association and chair of ASOP Canada's Steering Committee
"Just the fact that there are rules, that this is moving forward very quickly, is concerning," Walker said. "It's a bit disappointing that the U.S. is moving ahead despite our concerns about the supply of medication in Canada. The speed with which this is being done is considerable."
The announcement today will push groups such as the Canadian Pharmacists Association to increase the speed at which they're requesting the Canadian government look at clear and proactive action plans to ensure this does not adversely affect their own nation's residents, Walker said.
"We hope that the government of Canada is looking at all possible measures and making sure that as they do that, they're not creating unintended consequences," Walker said. "When you develop the legislation, you want to make sure you're not either creating loopholes, or creating barriers that might actually impact Canadians, as well. We can't be caught off guard in a few months and not have a plan ourselves."
Walker said that as different states such as Vermont, Florida and Maine move ahead with their proposals, Canadian pharmacists — who understand well the affordability challenges facing patients irrespective of their nationality — want to make sure there are no adverse effects on patients in the United States or Canada.
"Pharmacists here in Canada, when they have patients come in from the U.S., we want to help the people who are in front of the pharmacy counter, so it's a challenging place for us," Walker said. "On the other hand, we are very skeptical that this program will actually do what it needs to do for Americans. Domestic problems need domestic solutions. And it's going to make shortages here in Canada worse."
Shabbir Safdar, executive director of the Partnership for Safe Medicines
"The key here is that this will not save Americans money; it will cost Canadians more and endanger patients in both countries," Safdar said.
The exclusion of expensive biologics like insulin "goes to the heart of the issue," Safdar said, as it renders the proposal useless for many people struggling to afford their medication. There's a rush to try and enact policy without thinking about the consequences, and the Trump administration's decision to double down on this plan despite safety concerns speaks to misguided priorities, he said.
"I call it a political distraction because there are so many other actual workable ways to reduce costs for American consumers," Safdar said, pointing to West Virginia, which saved millions by removing the pharmacy benefit manager from the state Medicaid supply chain. "When you ignore tangible, provable methods of saving money, to ones that are popular that don't work, one has to wonder if you're actually saving money, or just making soundbites."
Safdar also recalled a push in Canada to restrict exports of pharmaceuticals over a decade ago. Though the legislation didn't pass at the time — which Safdar attributed to the fact that it was an election year and the government changed hands — he said "there have been people who've called for them to reintroduce that legislation today, along with proposals of export control."
"There's quite a bit of leverage that Canada has to shut this down at the point at which they choose to, and they appear to be concerned about the real impact it will have," Safdar said. "They have the power to regulate every part of their supply chain, and they can — and already have — say they will not cooperate.
Jim Greenwood, president and chief executive of Biotechnology Innovation Organization
In a statement, Greenwood said, "Patients deserve access to the medicines they need with out-of-pocket costs they can afford. Under no circumstance should we risk patient safety to achieve this goal, yet that's exactly what this dangerous importation scheme will do. The idea that this plan will result in savings for patients at the pharmacy counter is a talking point that's been debunked by nonpartisan budget experts and past FDA commissioners who served under both Republican and Democratic administrations."
Yusra Murad previously worked at Morning Consult as a reporter covering health.
We want to hear from you. Reach out to this author or your Morning Consult team with any questions or comments.
Contact Us