Sports Fans Are Into Cryptocurrency, and Brands Are Capitalizing
Sports fans are twice as likely as non-fans to say they are familiar with the digital asset class, according to new research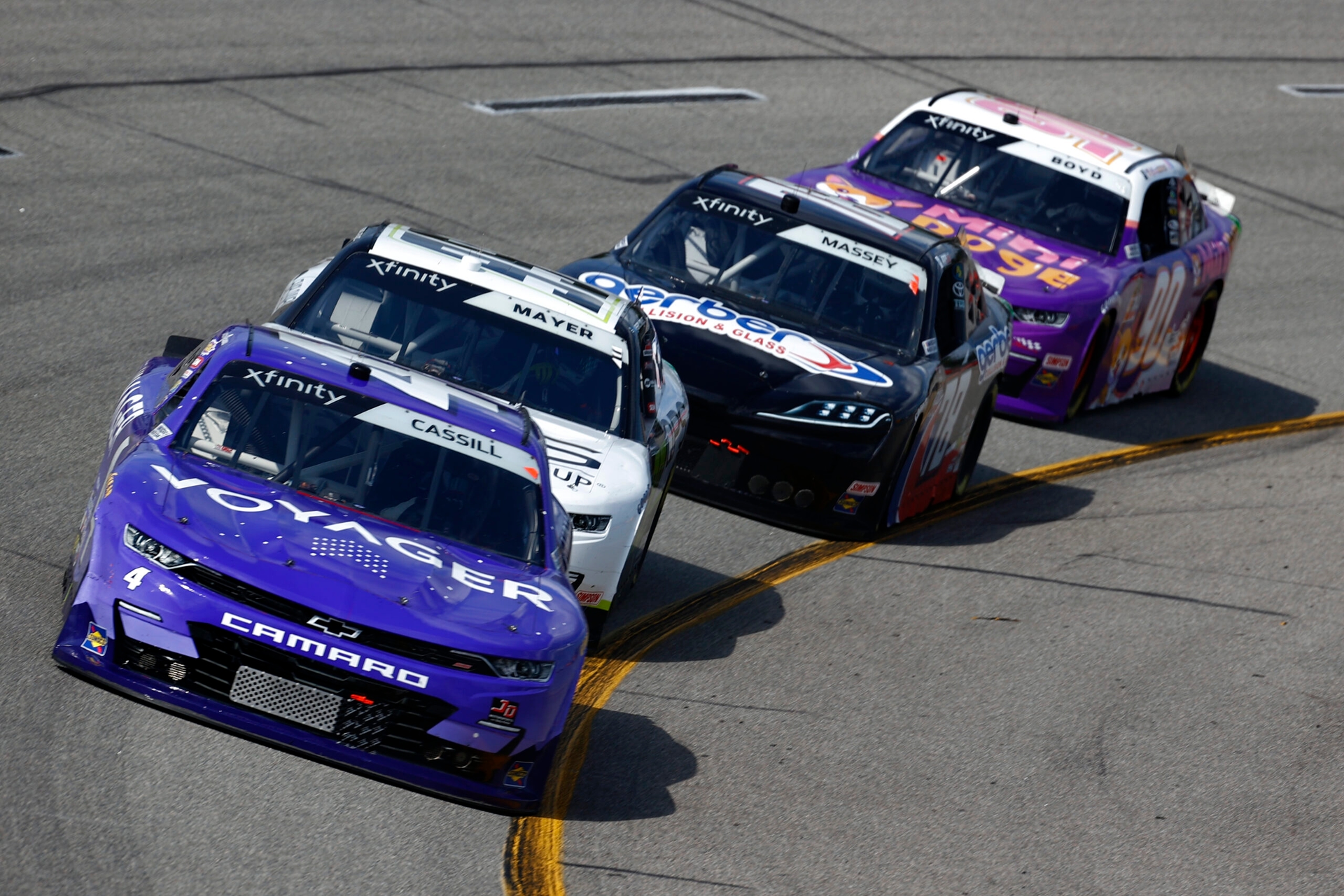 Key Takeaways
47% of sports fans said they are familiar with cryptocurrency; 27% said they currently own some.

66% of self-proclaimed "avid" sports fans and 72% of sports bettors said they're familiar with cryptocurrency.

Men are about twice as familiar with cryptocurrency as women, and 3 times as likely to own some.
Cryptocurrency exchanges and other blockchain-based businesses are pouring money into sports sponsorships in an effort to acquire new customers and bring the increasingly popular digital asset class into the mainstream. New research reveals why.
The results of a new Morning Consult poll indicate that sports fans are about twice as likely as non-sports fans to say they are familiar with cryptocurrencies, such as Bitcoin and Ethereum, and about three times as likely to say they are "very" familiar with them. Forty-seven percent of sports fans said they are familiar with crypto, compared to 39 percent of all U.S. adults and just 23 percent of non-sports fans.
In addition, more engaged sports fans are even more familiar with cryptocurrency, as 2 in 3 self-proclaimed "avid" sports fans, as well as 72 percent of sports bettors, said they're familiar with the digital currency.
Cryptocurrency has emerged this year as the fastest-growing sponsorship category in sports, according to executives at sports properties and agencies that help facilitate marketing agreements. Deep-pocketed companies are seeking to use the high visibility of sports to grow awareness of their emerging brands in a relatively new industry. 
"We've seen a combination of new companies that are coming up in this space and are very crypto-focused, and some more traditional companies in the financial services space that now have this as an additional offering," said Ben Ziffren, director of business development at Wasserman, a leading sports marketing agency. "The interest over the past six months to a year has grown tremendously."
At the league level, MLB signed a multiyear deal with FTX that placed the crypto exchange's logo on umpires' uniforms. UFC and Formula 1 each secured sponsorship agreements with Crypto.com, reportedly worth $17.5 million and $20 million per year, respectively.
Individual teams with new partners in the space include the NHL's Montreal Canadiens (Crypto.com), NBA's Miami Heat (FTX) and Portland Trail Blazers (StormX) and MLS' Inter Miami CF (XBTO). High-profile athletes endorsing crypto-related companies include Golden State Warriors guard Stephen Curry (FTX), Tampa Bay Buccaneers quarterback Tom Brady (FTX) and Jacksonville Jaguars quarterback Trevor Lawrence (Blockfolio), the top pick in the 2021 NFL draft.
Zack Sugarman, senior vice president of properties at Wasserman, said brands in the cryptocurrency space have a lot of money to spend and are "not scared by big, big sponsorship dollar amounts."
"It's a confusing category for the consumer, so these brands need massive awareness and they need legitimacy," Sugarman said. "That's where these properties can capitalize by providing high-visibility assets on TV, on social [media], on jerseys."
Steve Ehrlich, CEO of crypto-asset broker Voyager Digital, has long been aware of the crossover between cryptocurrency aficionados and sports fans, particularly those who play fantasy sports and bet on games. While Voyager avoids leaning into anything betting-related (so as not to conflate investing in cryptocurrency with gambling), he sees the brand's new partnerships with crypto-savvy athletes such as Tampa Bay Buccaneers tight end Rob Gronkowski and NASCAR driver Landon Cassill as an effective way to reach millennials and members of Generation Z.
"Each time we've done one of those, it's helped us grow the business and given us more notoriety as a public company," Ehrlich said.
Previous Morning Consult research has found that while millennials are more likely than the general population to identify as sports fans, members of Generation Z are less likely to do so. However, Gen Z sports fans are more likely than older sports fans to prioritize individual athletes over teams, an extension of so-called influencer culture.
"The benefit of working with athletes is how effective they are at bringing this to a younger generation," Ziffren said. "The role that athletes play in doing that is undeniable."
Sports are also a particularly effective vehicle for reaching men, who, according to the Sept. 13-16 survey, are twice as likely as women to say they are familiar with cryptocurrency and three times as likely to own some.
Still, familiarity with cryptocurrency among the American public trails that of more traditional investment vehicles. Sixty-one percent of U.S. adults said they're familiar with stocks, compared to the 39 percent who said they're familiar with cryptocurrencies. Meanwhile, 49 percent said they're familiar with both mutual funds and bonds.
The Sept. 13-16 survey also found that fans of niche sports, such as golf, tennis and the WNBA, were more likely to say they are familiar with cryptocurrency and to hold cryptocurrency than fans of the "Big Four" leagues. For example, 72 percent of self-identified fans of the ATP Tour said they are familiar with cryptocurrency, compared with 47 percent of MLB fans and 45 percent of NFL fans.
The Drone Racing League is the latest non-traditional property to cash in on the cryptocurrency craze, signing a five-year title sponsorship reportedly worth $100 million with blockchain platform Algorand last week. Sean Ford, chief operating officer of Algorand, said he sees the association with the DRL as an opportunity to raise awareness of the platform's capabilities among developers and attract them to the Algorand ecosystem. 
"DRL is skewed towards the 16-to-34 age bracket, which is squarely in the highest segment for crypto and blockchain adoption and activation," Ford said. "That was particularly attractive to us."
Unlike traditional sports leagues, for which implementing new technology can be an arduous process, the DRL is nimble and eager to use Algorand's technology to enhance competition and the fan experience, he added. DRL President Rachel Jacobson pointed to ticketing and a digital racing series as potential use cases for blockchain technology in the DRL.
Despite the surge of crypto-related deals, sources said some sports properties have been reluctant to take the plunge into the new category. One agency executive, who asked to remain anonymous due to confidential client discussions, said that while most leagues have given teams the green light to sell crypto sponsorships, some team owners aren't yet comfortable tying their brands to the volatility of the cryptocurrency market.
Jessi Sanchez, vice president of consulting and valuation at the sports sponsorship firm Premier Partnerships, noted that many brands in the space insist on paying some portion of their sponsorship dues in cryptocurrency, as opposed to U.S. dollars or another fiat currency, in an effort to "legitimize crypto as a currency." This comes with both added risk and new logistical considerations.
"All the leagues are going through a much more comprehensive vetting process to ensure that fans and teams are protected and aligning with the most reputable of all the options," Sanchez said.
While there will be some holdouts, the flood of crypto-related marketing partnerships in the sports industry seems destined to continue for the foreseeable future. Sanchez called the opportunity "almost limitless," given the number of brands competing in the still-nascent space, and the data suggests targeting sports fans has the potential to be a successful strategy.
Alex Silverman previously worked at Morning Consult as a reporter covering the business of sports.
We want to hear from you. Reach out to this author or your Morning Consult team with any questions or comments.
Contact Us